The climate crisis is an existential threat to humanity. As global temperatures continue to rise, extreme weather events are causing major upheaval.
Despite being the least culpable for rising CO2 levels, the poorest and most vulnerable people on our planet are often the worst affected.
The climate crisis is here
Communities across the world are fleeing, forced from their homes by flooding, drought and the social, economic and political instability these turbulent conditions bring.

To make matters even worse, the law is not on their side. Climate refugees have no support under existing legislation. Unlike those fleeing war and persecution, those displaced by climate-related disasters have no legal recognition as refugees, leaving them exposed and vulnerable.
At EJF, we refuse to stand idly by. We are petitioning and lobbying governments to secure international protection for climate refugees. We are calling on the UN for a Special Rapporteur on Human Rights and Climate Change, to guide international action on climate-induced displacement.
Will you take a stand for climate refugees?
Every single minute an estimated 41 people are displaced from their homes due to extreme weather events. As climate extremes worsen and sea levels rise, the world's most vulnerable will bear the brunt.
The people who have contributed the least to climate change are suffering its first and worst effects. Will you join us and fight this injustice?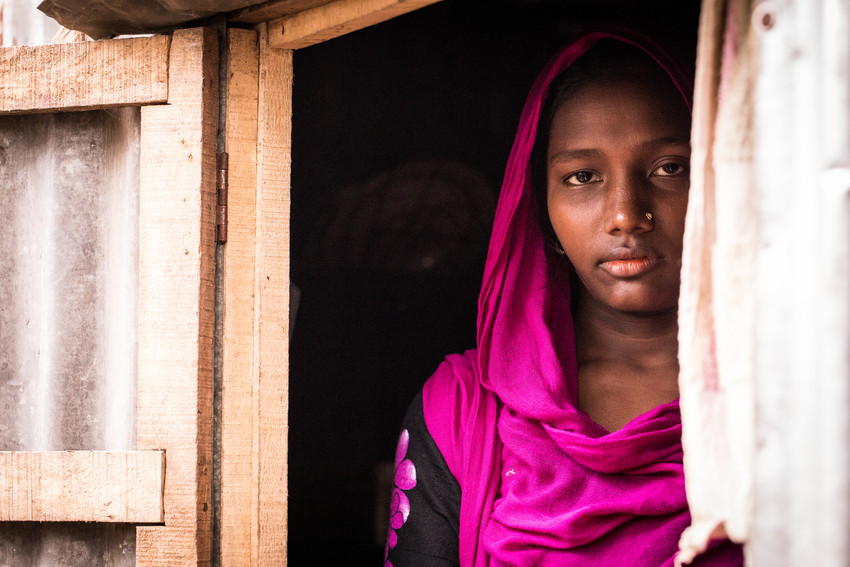 We are fighting for the rights of climate refugees
From investigations into climate displacement in rural Bangladesh to collaborations with local journalists in Kenya's Dadaab Refugee Camp, at EJF we are on the frontlines, documenting the testimonies of climate witnesses and bringing their stories to government officials at the highest levels.

Climate change is a human rights issue, and we will continue fighting for these rights no matter how long it takes. We have seen the issue garner international recognition over the past ten years, with the term climate refugees now used by governments, UN bodies and media across the world.
Your donation will help us to continue raising awareness of the plight of climate refugees, until governments can no longer ignore our collective calls for change.
There's a small chance we may raise more money than is needed for this campaign this year. If this happens, donations will go towards other important EJF campaigns, where additional funding is needed.
SIGN UP FOR OUR EMAILS AND STAY UP TO DATE WITH EJF'S NEWS AND EVENTS
By subscribing to our newsletter, you ensure that you will stay up-to-date with latest news on our work and our campaigns, as well as how you have been part of achieving those goals. We carefully select what goes into our emails so that you will only receive relevant and interesting news about our campaigns. We will let you know when we have exposed a critical environmental issue or uncovered human rights abuses. We will ask you to get involved when your actions can make a difference, and we look forward to inviting you to our events.