In Uzbekistan, there are widespread human rights violations, including state-sponsored forced child labour. Toxic pesticides are having harmful health consequences and the Aral Sea has been all but decimated, drained by cotton's unrelenting water consumption.
For several years, EJF has been working to raise awareness of the true cost of cotton. We are calling on retailers to label their products transparently, allowing you as consumers to make informed decisions about the clothes you buy.
What can you do?
Look for items that are certified organic and fair trade. Organic, fairly-traded and carbon neutral cotton clothing is sustainable and ethical. Many high street brands and online retailers have organic and fair-trade collections, making shopping sustainably more affordable than ever.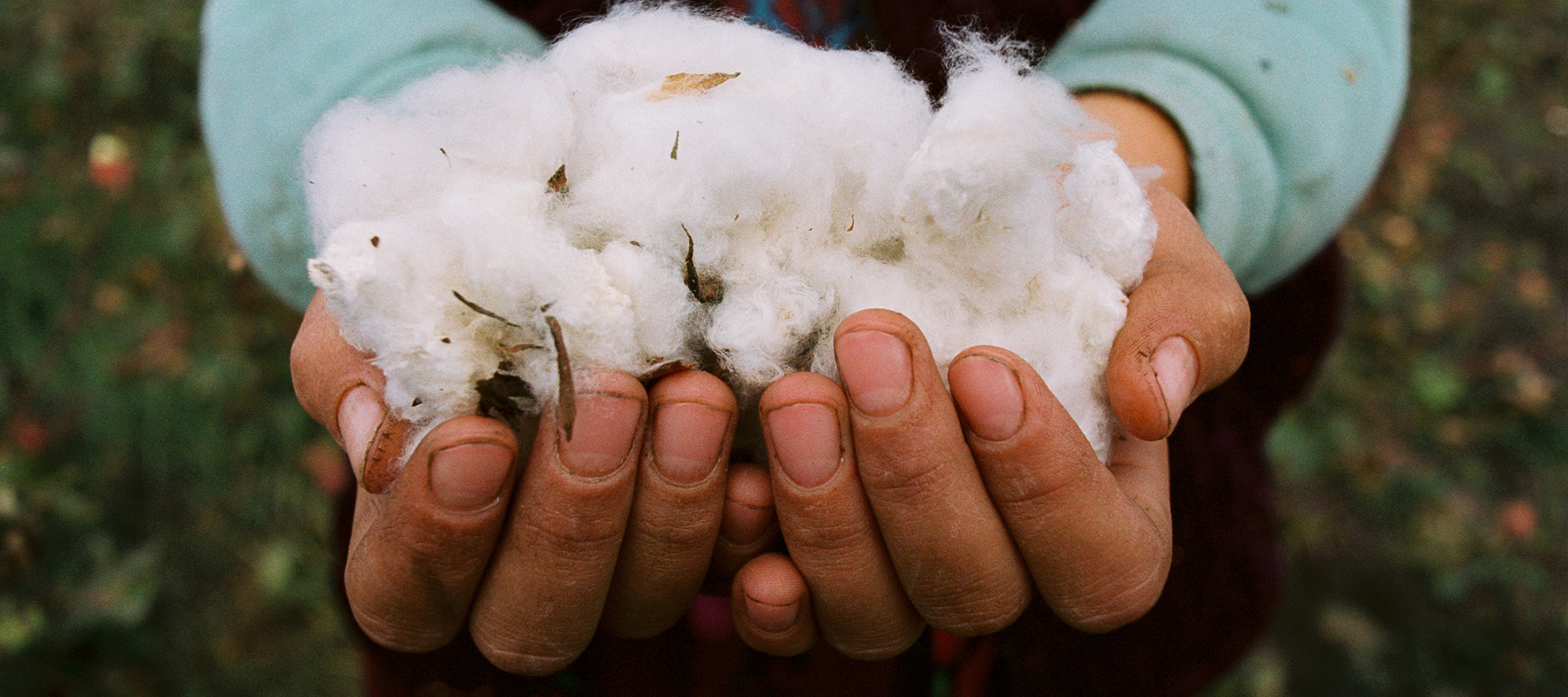 What makes something organic?
There are rules and regulations that must be met before any product can be labelled as 'organic'. In the EU, US, Canada, Japan and many other countries, special certification is required.
Clothing and textiles labelled 'organic' must have been made from cotton grown without the use of pesticides and processed through methods not using harmful manufacturing chemicals. There must be full traceability back to the production of the raw material and the production process must implement measures that satisfy the recycling of resources, the conservation of the environment and the protection of biodiversity.
Try to only buy clothing and fabrics from retailers who pick their cotton carefully. Those who sell organic, fairly-traded and carbon neutral cotton products that are sustainable and ethical will usually be glad to tell you about it. It might surprise you to know that these retailers aren't always more expensive! Some of our favourite organic cotton brands include Katharine Hamnett, Rapanui, People Tree, Po-Zu and Matt & Nat.
Check out EJF's range of 'JUST FOR' designer t-shirts, which use organic cotton, are fairly-traded, climate neutral and produced without human rights abuses. 100% of the profits go towards out international campaigns to protect the environment and human rights.
SIGN UP FOR OUR EMAILS AND STAY UP TO DATE WITH EJF'S NEWS AND EVENTS
By subscribing to our newsletter, you ensure that you will stay up-to-date with latest news on our work and our campaigns, as well as how you have been part of achieving those goals. We carefully select what goes into our emails so that you will only receive relevant and interesting news about our campaigns. We will let you know when we have exposed a critical environmental issue or uncovered human rights abuses. We will ask you to get involved when your actions can make a difference, and we look forward to inviting you to our events.