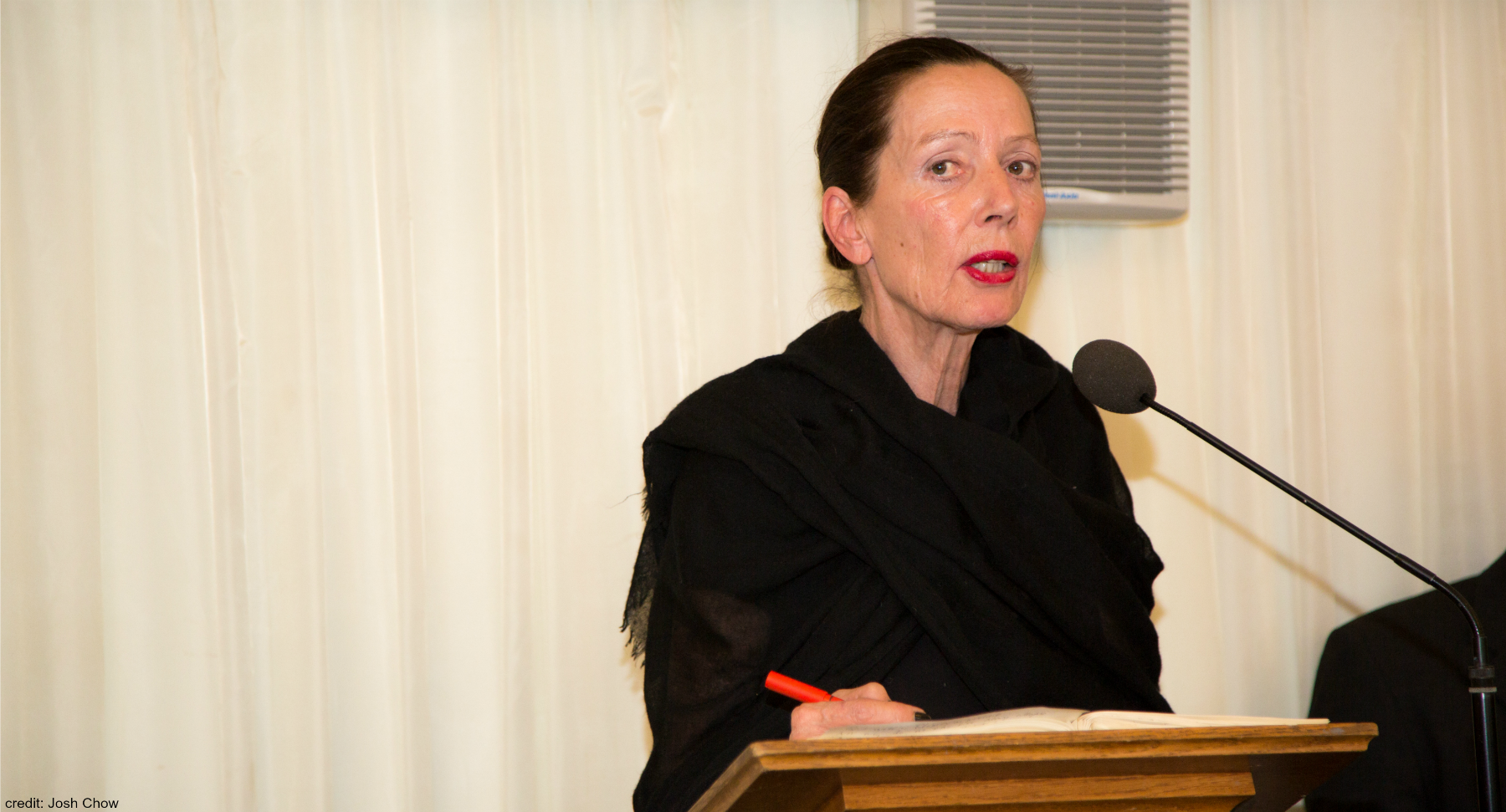 Apr 11, 2014
Katharine Hamnett CBE Joins EJF As Patron
We are absolutely delighted to announce Katharine Hamnett CBE has accepted our offer to be Patron along Benedict Allen, Lily Cole, Emilia Fox, Sir Antony Gormley OBE, RA and Rachel Whiteread CBE.
Katharine Hamnett has been a long-term supporter of EJF and we are absolutely delighted that she has accepted to become a Patron alongside Rachel Whiteread, Antony Gormley, Lily Cole, Benedict Allen and Emilia Fox.
Katharine's support for EJF started in 2007 when she donated her signature slogan t-shirt 'SAVE THE FUTURE' design to EJF in support of our Pick Your Cotton Carefully campaign to end human rights abuses in Uzbek cotton production. This first t-shirt went on to launch an annually growing collection of designer t-shirts that continue to support our different campaigns. The collection has since seen other leading designers including Vivienne Westwood, Giles Deacon and Alice Temperley donate designs and has raised significant funds for our work protecting people and planet.
In addition to SAVE THE FUTURE, Katharine has also donated her SAVE THE SEA and NO MORE FASHION VICTIMS slogans to raise funds and awareness for EJF's work. These designs have been photographed on high profile celebrities and models such as Lily Cole, David Gandy and Pixie Geldof meaning EJF have been able to take our campaign messages to the international fashion press, reaching new and influential audiences with our work.
Katharine's support has extended beyond the world of fashion however and over the years she has supported all of our campaigns in differing ways. For example. in 2013 she joined the March of the Beekepers, where alongside Vivienne Westwood she hand-delivered a petition calling for a ban on neonicotinoids to 10 Downing Street on behalf of EJF and a coalition of environmental NGOs. In 2008 and 2013 Katharine also presented EJF's Save the Sea campaign at The Funding Network to an audience of donors raising over £20,000 for our work ending illegal pirate fishing.