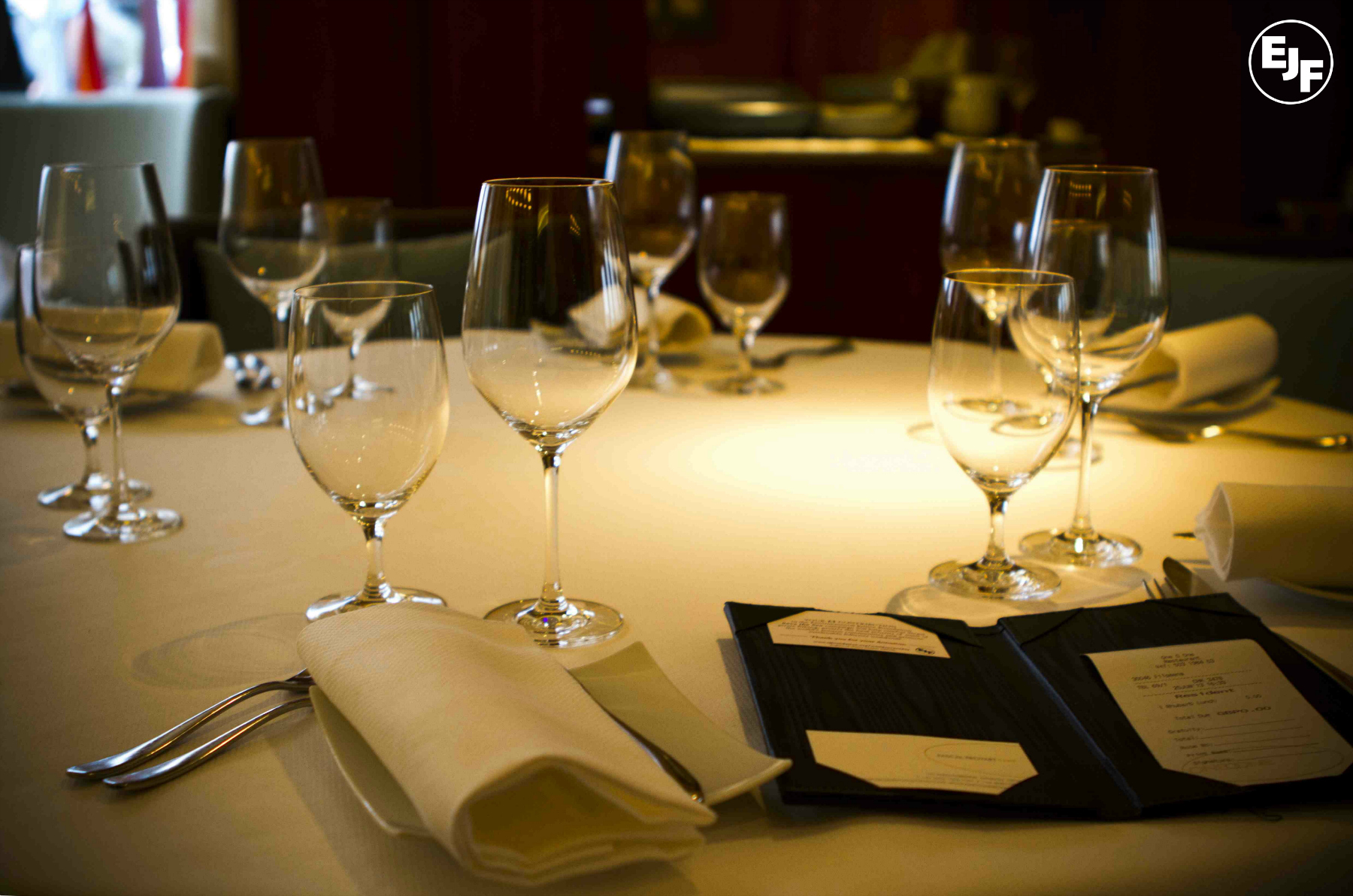 Jun 01, 2015
EJF launches 2015 Restaurant Campaign to celebrate oceans
To celebrate World Oceans Day on 8th June, EJF's Save the Sea Restaurant Campaign is back for a fourth year to encourage ethical and sustainable sourcing of seafood products by restaurants - and this time, the campaign will run all summer, from June to August, with restaurants participating at different times throughout the summer.
The Restaurant Campaign invites restaurants to demonstrate their commitment to sustainably sourced seafood and asks customers to contribute donations during the campaign. It aims to raise awareness that our consumer choices can help protect oceans and keep seafood on our menus in the long-term.
Over the past three years, more than 40 restaurants with 32 Michelin stars between them have raised over £25,000 for our Oceans Campaign.
We've extended the campaign to Germany this year, and we're also honoured to have the ongoing support of UK restaurants including Tom's Kitchen Deli, Firmdale Hotels, and Café St Honore.
During the summer, participating restaurants will add an opt-out donation of £1 to diners' bills, or nominate a sustainable seafood dish with a £1 donation included in the menu price. Donations will go to protect fish stocks and the livelihoods of local fishermen in coastal communities in West Africa, where EJF works to protect the marine environment and those who depend on it.
What is the issue?
Global losses due to Illegal, Unreported and Unregulated (IUU) or 'pirate' fishing are estimated to be between US$10 billion and US$23.5 billion annually, representing between 11 and 26 million tonnes of catch. Pirate fishing vessels, including large industrial trawlers, deplete fish stocks, destroy marine ecosystems, put legitimate fishers at an unfair disadvantage and jeopardise the livelihoods and food security of some of the poorest communities in the world.
The depletion of fish stocks threatens biodiversity and the livelihoods of artisanal fishermen in coastal communities who depend on the catch for their income and food.
EJF combats illegal fishing in West Africa's waters by working with local communities and governments to document pirate fishing vessels. EJF's pioneering community surveillance project in West Africa provides local fishermen with cameras and training so they can capture irrefutable visual evidence, which is then used to influence global decision-makers to take action against pirate fishers. This has already resulted in hundreds of thousands of dollars worth of fines levied against pirate fishers and caused vessels to flee. The fishermen we work with soon report improved fish catches once the pirate fishing boats have been deterred.  The project aims to ensure that sanctions are imposed for IUU activities, improve transparency and identify trends across the region to inform national, regional and global decision-making.
What the chefs say…
"We work very closely with our fish suppliers across the Firmdale Hotels so as to ensure we are offering our guests sustainable fish dishes…In all our kitchens we actively promote awareness regarding the sustainability of our produce. That's why we're proud supporters of EJF's Save the Sea campaign." - Robin Read, Group Executive Head Chef, Firmdale Hotels
"As a long term supporter of EJF's Save the Sea campaign, I am delighted to take part in this growing initiative to protect the world's oceans. I am proud to play a part in EJF's inspiring work protecting marine biodiversity, endangered wildlife and the vulnerable fishing communities in some of the world's poorest nations." - Tom Aikens, Tom's Kitchen Deli