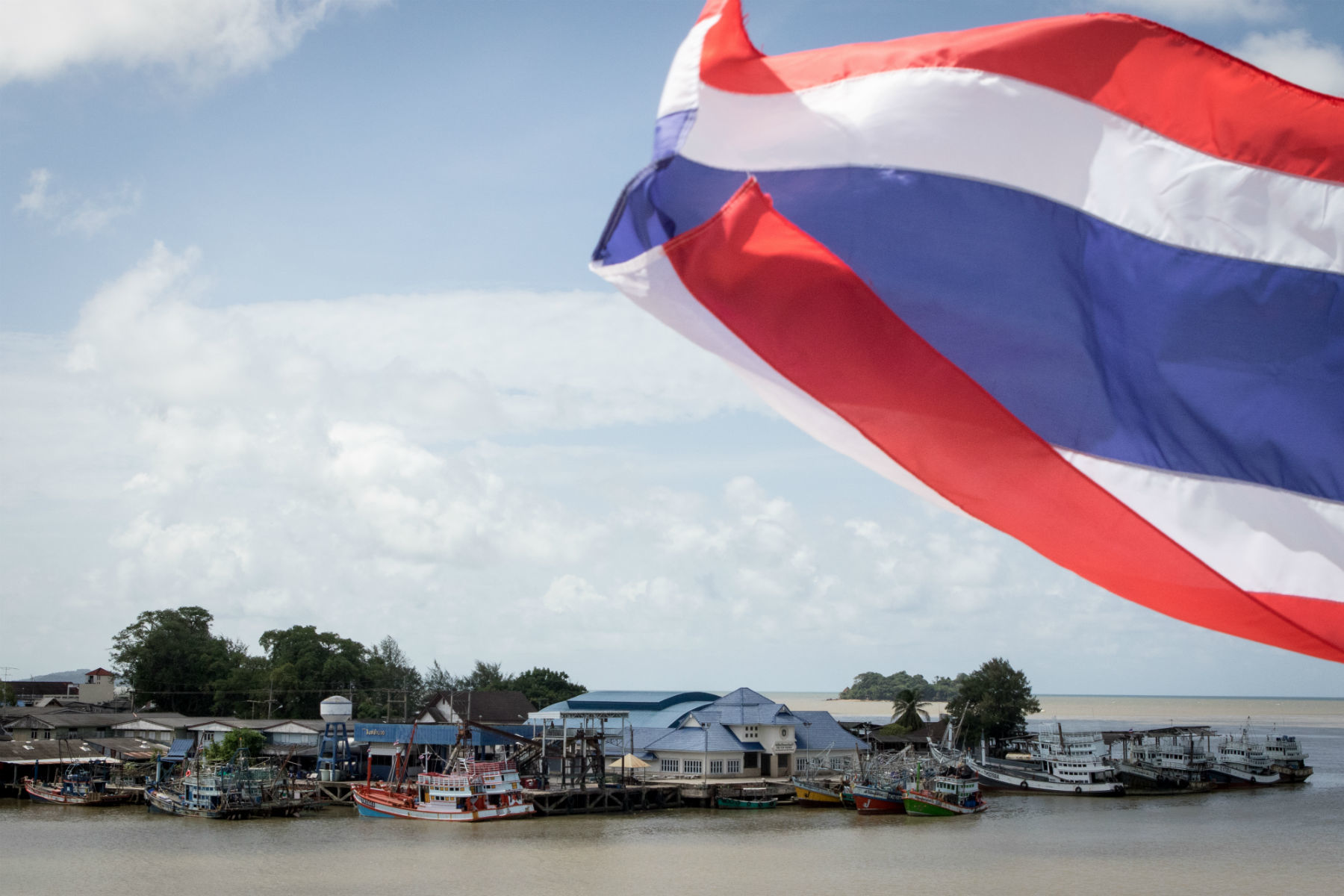 Sep 07, 2017
Progress in Thailand's reforms to combat illegal fishing and seafood slavery
On 16th August 2017, Environmental Justice Foundation (EJF) Executive Director Steve Trent met with Thailand's Deputy Prime Minister General Prawit Wongsuwan in Bangkok to discuss the reforms by the Royal Thai Government (RTG) to address Illegal, Unreported and Unregulated (IUU) fishing and associated human trafficking and labour abuses. The RTG has demonstrated substantial political will to combat IUU and the associated human rights and labour abuses since the European Union's yellow card was initiated in April 2015.
Informed by our discussions and by EJF's first-hand observations on land and at-sea, positive progress is visible in several key areas of reform and EJF commended the progress and advances made.
The RTG has succeeded in introducing a new legislative framework for fisheries and established a wide-ranging monitoring and inspection regime that is undergoing continuous review and revision. With the ratification of International Labour Organisation (ILO) Convention C111 Discrimination (Employment and Occupation) 1958, it has taken another important step forward, while the commitment to ratify further ILO Conventions and specifically, C188, Work in Fishing Convention, 2007; C98 Right to Organise and Collective Bargaining, 1949 and; C87 Freedom of Association and Protection of the Right to Organise, 1948 would represent profoundly important, decisive, advances when secured.
Although gaps, inconsistencies and shortcomings are still present in policy, implementation and operational practice, EJF believes that if the current efforts and commitments are upheld and additional reforms secured, Thailand has a compelling opportunity to build and entrench a sustainable fisheries management regime and an associated labour rights framework that can be a role model for the region and beyond.
EJF considers additional reforms must include:
1. Signing, ratifying and implementing ILO Conventions C188, C87 and C98 to establish a labour standard at sea and eliminate barriers that increase the vulnerability of migrant workers
2. Calculating a transparent, science based, precautionary and independently verified Maximum Sustainable Yield (MSY), which will serve as the basis for any forthcoming fisheries and fleet reform
3. Developing a decommissioning plan of fishing vessels in line with MSY to remove over-capacity as one of the drivers of overfishing, IUU and the associated human trafficking
4. Introducing digitised, centralised, inter-agency and inter-operable data systems for vessel, fishing and crew data – combining catch, landing and licence documents, crew manifests and ship logs - to provide agencies with actionable and fixed data points to identify high-risk areas and effectively address violations
5. Ensuring effective enforcement and prosecution of IUU and trafficking violations to protect victims, sanction perpetrators, combat official corruption and provide a credible deterrent
EJF pledges to support these reforms in order to assist the RTG in securing fully sustainable, legal and ethical fisheries for Thailand and in fulfilling its regional and global leadership role.