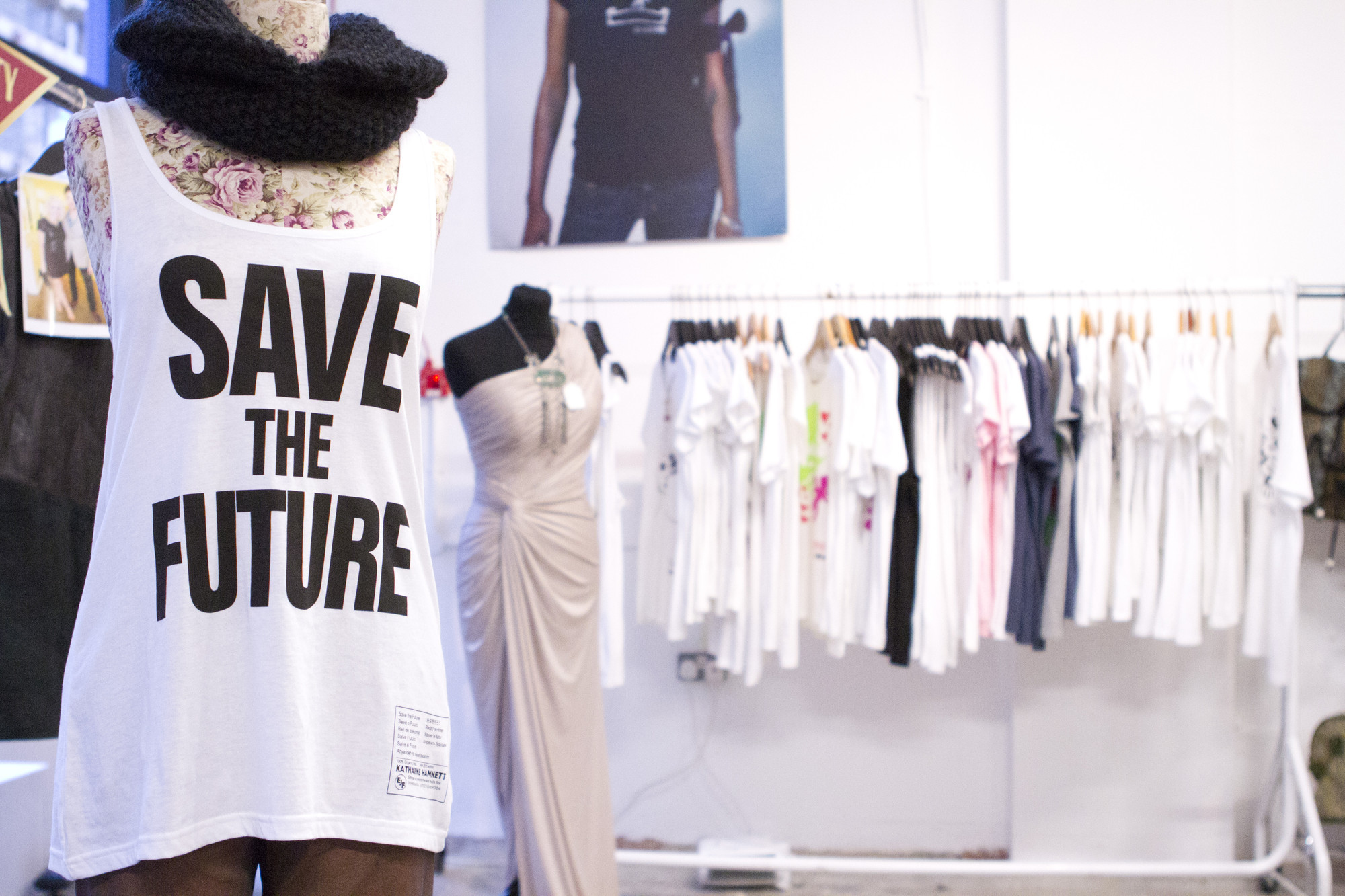 Jan 17, 2019
DUCFS x EJF: Durham students dig deep for EJF
This year, EJF is proud to have the support of the Durham University Charity Fashion Show ­– the most profitable student-run charity event in the UK – who are determined to show that fast fashion doesn't have to cost the Earth. Their efforts in raising awareness and vital funding for our campaigns will support us in our mission to protect people and planet.
'Pull the thread' – the theme of this year's show – encourages attendees to consider where their garments come from and how they are made. For the first time, the show will also exclusively feature ethical designers, a move which is applauded by EJF for demonstrating a firm commitment to sustainable fashion by the DUCFS committee.
On 26 January the DUCFS Festival of Sustainability will take place in Durham Cathedral, bringing together sustainability experts and leading figures in fashion to discuss how the industry can move forward. The final fashion show itself will take place 31 January – 2 February.
The committee president, Pippa Tatton Brown, said "This year we have aimed to intertwine the creative vision with the charity, calling for a shift in ideas surrounding sustainability whilst raising money for the amazing EJF. That's why we've called for conscious consumerism in all forms; support sustainable designers, using recycled paper for all our promotional material, organising a clothes swap, and using compostable cups on the night!"
It is now more important than ever that the fashion industry responds to consumer pressure for sustainable garments. Nearly 20% of global waste water and 10% of global carbon emissions are produced by the fashion industry – more than the emissions of all international flights and maritime shipping combined, according to the UN.
In the wake of the recent announcement of a new UN Fashion Industry Charter for Climate Action, it is even more evident that global demand for sustainable fashion is rising.
The DUCFS students, and other grassroots activists, bring an important voice to the conversation on addressing the impact of fashion on the environment. By raising awareness of sustainable fashion and holding designers to account, they are showing that individual consumer choices matter. This is vital to shifting the attitude of the fashion industry as a whole.
"The awareness and donations raised by DUCFS will support our vital work on environmental and human rights causes, across our campaigns. EJF is delighted to work with DUCFS and we'd like to thank all those involved for their efforts in fighting for a more responsible, ethical and sustainable fashion industry," said EJF's Executive Director Steve Trent.
Keep up to date with the DUCFS on social media
Find out about EJF's work exposing the exploitation of workers and natural resources in the Uzbekistan cotton industry