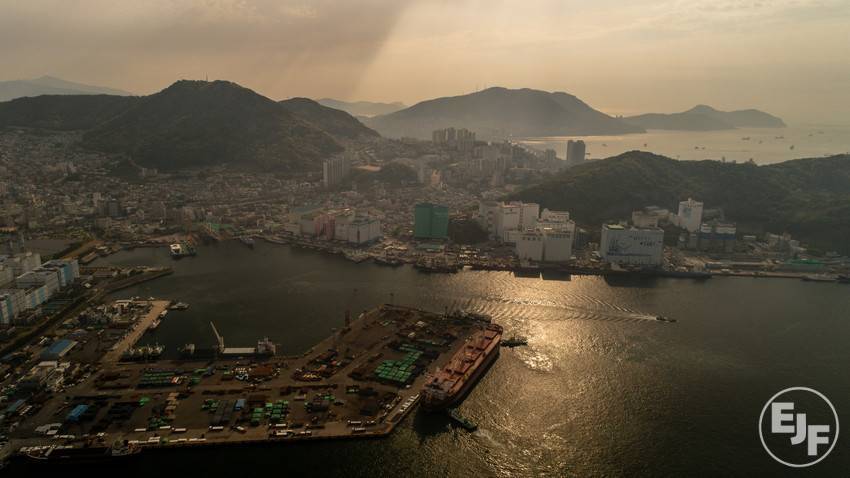 Feb 07, 2019
Korean government allows illegally caught fish onto global seafood market
The South Korean government has failed to sanction two vessels found fishing illegally in Antarctic waters, instead allowing the owner to sell the catch for more than US$ 800,000 on the global market, where it risks landing on the plates of consumers. A fish traceability system is needed to prevent similar cases, says the Environmental Justice Foundation (EJF) and other NGOs.
In December 2017, two Korean fishing vessels were found fishing illegally in Antarctic waters, violating important conservation measures designed to protect pristine Antarctic ecosystems.
Despite promising international partners that the vessels would be sanctioned, the Korean government halted prosecution and allowed the vessels' owner to sell the illegally caught fish on the international market. The vessels are authorized to export to the EU and US, raising the prospect that their illegal catch may have found its way to European and American consumers.
The vessels fished illegally over the course of four days, catching 70 tons of tooth-fish despite receiving a fisheries closure notification from the secretariat of the UN Convention for the Conservation of Antarctic Marine Living Resources (CCAMLR).
After finding the vessels had violated international rules, the Korean government promised to ensure the operator did not receive any financial benefit, and issued a 60-day business suspension – barring the boats from fishing.
However, a group of NGOs, including EJF, Citizen's Institutes for Environmental Studies and Korean Federation for Environmental Movement, have pointed out that the suspension would have had little or no impact on the operator as it fell during a period when the boats wouldn't have been fishing anyway. On top of this, despite assurances to international partners, the illegal catch was returned to the vessels' operator who went on to sell it for more than US$ 800,000. The Korean Prosecutors Office did not take forward criminal prosecution of the case.
These actions are not in keeping with the pledge – signed by South Korea's Minister of Fisheries in October 2018 – to work more closely with the EU to tackle illegal fishing.
In stark contrast to the lack of sanctions from Korea, CCAMLR classified the two vessels as "seriously, frequently or persistently non-compliant." This is a serious warning, with the next step being a ban on the vessels fishing in the CCAMLR area.
In their statement, the NGOs said: "Contrary to what the Korean government announced internationally, Korean officials allowed the illegally caught fish to enter not only Korea but also the international market. Even worse, the government is claiming that they are not aware of its destination. This incident reveals how legal loopholes and un-transparent fishery governance can be exploited".