Join our call for legal protections for climate refugees in just two minutes by signing here.
Worldwide, climate change is destroying livelihoods, infrastructure and communities, forcing people from their homes, towns and even countries. In 2016 alone, extreme weather-related disasters displaced around 23.5 million people. This does not include the people forced to flee their homes as a consequence of slow-onset environmental degradation, such as droughts, sea level rise and melting permafrost. Bangladesh is on the frontline of these impacts.
Climate Change in Bangladesh
Bangladesh is exceptionally vulnerable to climate change. Its low elevation, high population density and inadequate infrastructure all put the nation in harm's way, along with an economy that is heavily reliant on farming.
Because of the country's natural susceptibility to extreme weather, the people of Bangladesh have always used migration as a coping strategy. However, as conditions intensify under climate change, more people are being driven from their homes and land by more frequent and severe hazards. Sea level rise, storms, cyclones, drought, erosion, landslides, flooding and salinization are already displacing large numbers of people.
It has been estimated that by 2050, one in every seven people in Bangladesh will be displaced by climate change. Up to 18 million people may have to move because of sea level rise alone.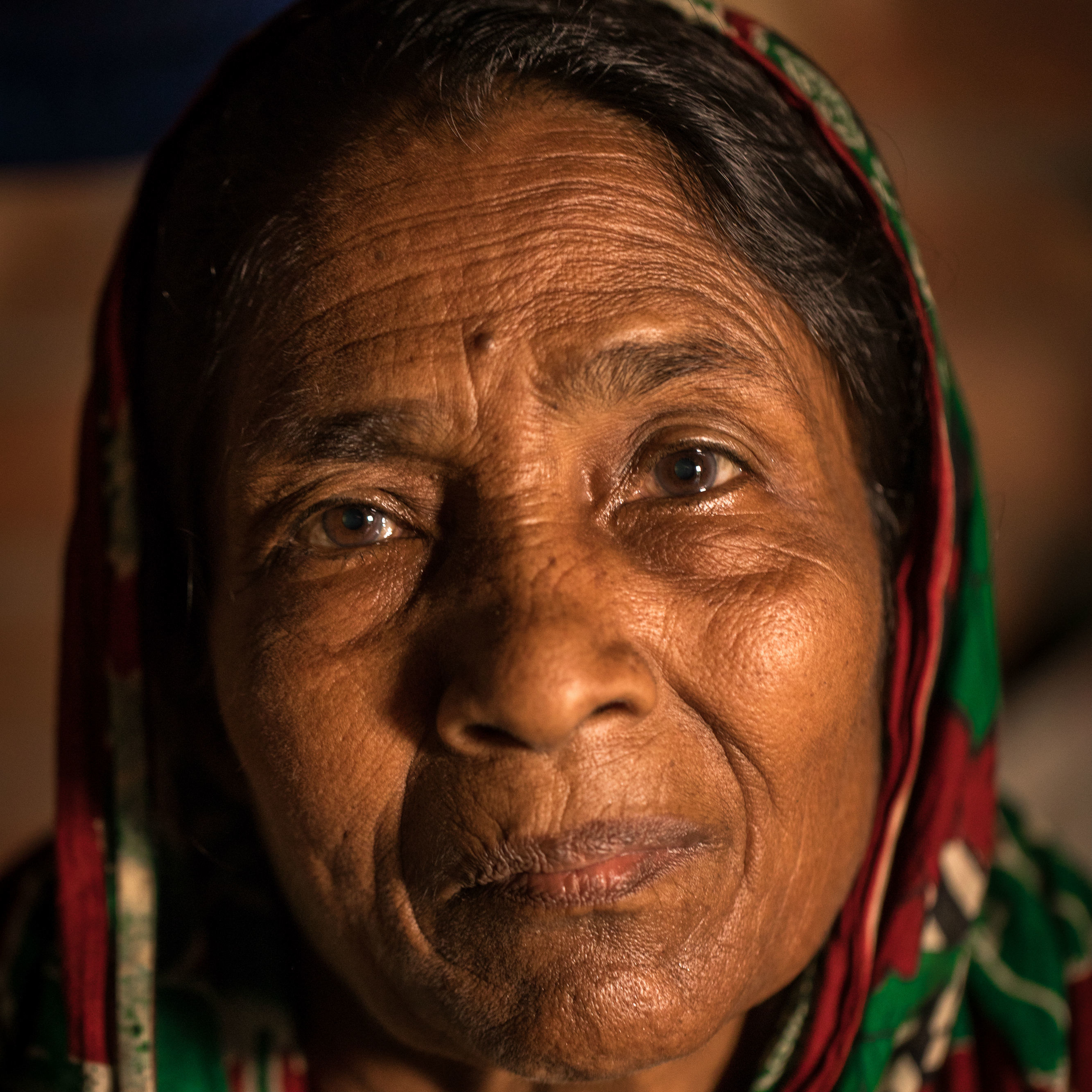 Today, boats pass over the place where our land was. Sometimes three or four entire villages will be destroyed.
Renu Bibi, now living in a slum in the Mirpur district of Dhaka
Displacement on the Coast
Two-thirds of Bangladesh is less than five metres above sea level.
28% of the population of Bangladesh lives on the coast, where the primary driver of displacement is tidal flooding caused by sea level rise.
By 2050, with a projected 50 cm rise in sea level, Bangladesh may lose approximately 11% of its land, affecting an estimated 15 million people living in its low-lying coastal region.
The process of salinisation has been exacerbated by rising sea levels. Coastal drinking water supplies have been contaminated with salt, leaving the 33 million people who rely on such resources vulnerable to health problems such as pre-eclampsia during pregnancy, acute respiratory infections and skin diseases.

Agriculture, the mainstay of the Bangladeshi economy, is also badly affected and crops damaged by rising salinity are doubly at risk from the resulting soil degradation. Many regions have already suffered large yield losses and significant price reductions as a result

Once this village was green with paddy fields. But now the water is salty and the trees have died. We can only farm shrimp. I am devastated when I think that I will have to move.
Gopal Munda from Kara Mura, southern Bangladesh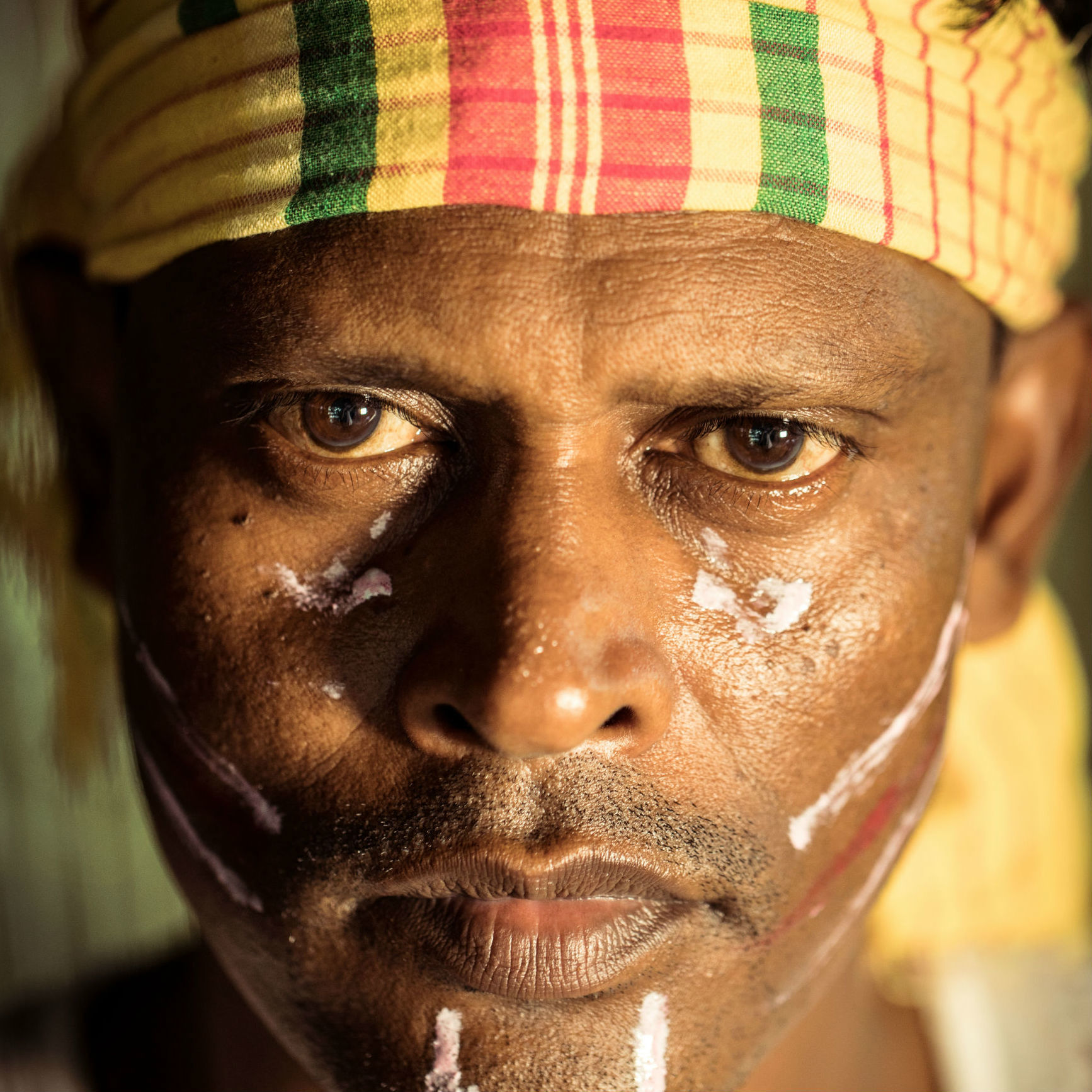 In addition to these impacts, coastal regions are suffering increasing frequency and severity of tropical storms, which cause loss of human life, damage to houses, property and infrastructure, and disruption of agriculture and other livelihoods.

In 2016 there were four cyclones – Roanu, Kyant, Nada and Vardah – in the Bay of Bengal, whereas usually there is only one.

Nazmul Huque, an assistant meteorologist, said: "This year, the quantity of signals [storm warnings] was more than any other year in the Bay of Bengal. Two or three depressions occur normally, but this year there were seven or eight, and four cyclones."

The vast mangrove forest that protects southern Bangladesh from the worst of the region's cyclones is at risk of inundation from sea level rise


Riverbank erosion is the primary cause of climate displacement inland. Up to 50% of those now living in Bangladesh's urban slums may be there because they were forced to flee their rural homes as a result of riverbank erosion.

Those who live on Bangladesh's river islands, known as chars, are especially at risk. Located within some of the world's most powerful river systems, chars can be formed or completely eroded over weeks or even days. The population of these islands, who the government of Bangladesh refers to as "immediately threatened", exceeds four million.

River flooding is also a cause of displacement inland, and along with erosion is likely to become more significant under climate change, as rainfall both increases and becomes more erratic, and the melting Himalayan glaciers alter river flows.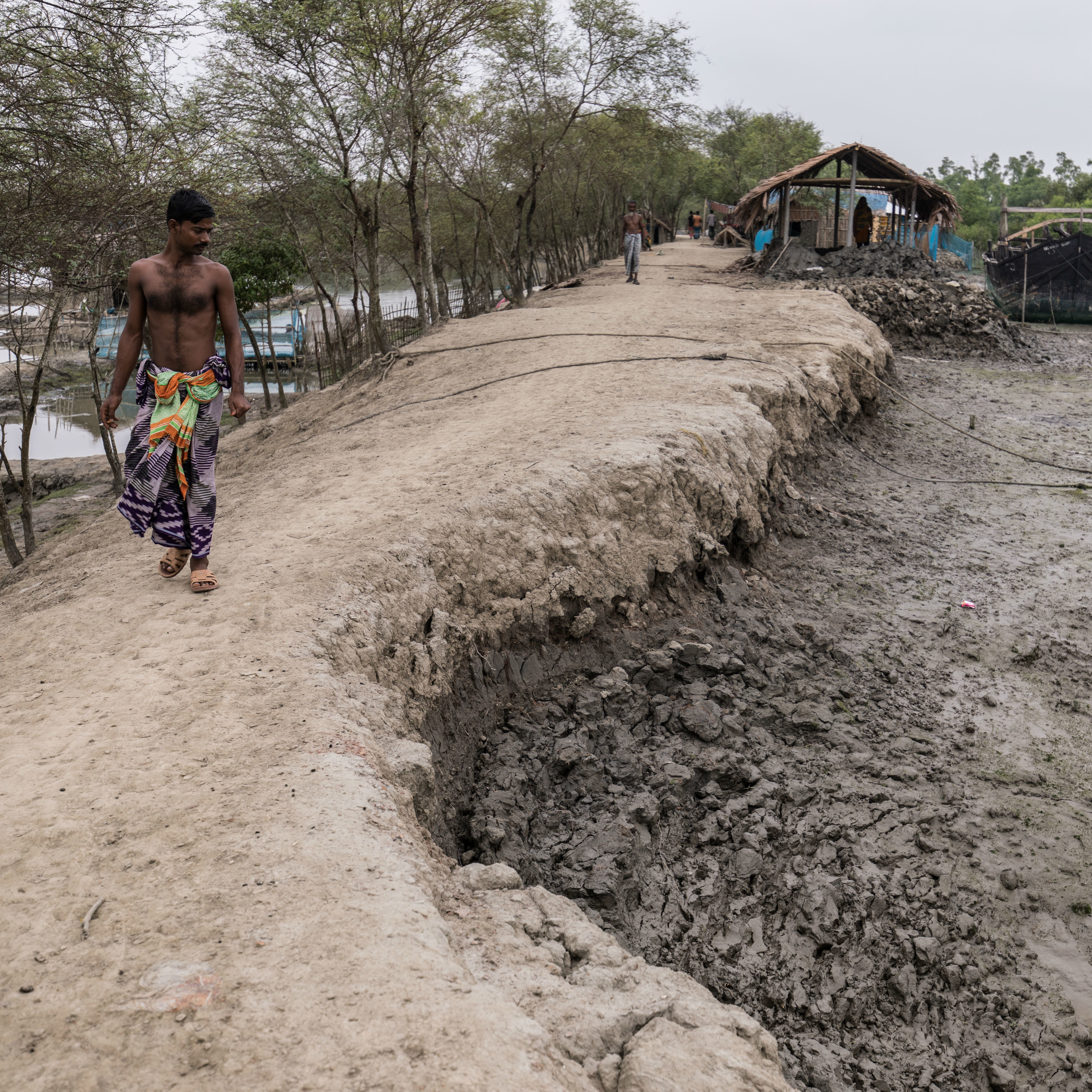 There were between 100 and 150 families along the riverbank. All their homes were washed away. We lost everything.
Ruma Begum, from Mehendiganj who was forced to move to Dhaka
Other causes of displacement
As rainfall patterns change, the drier north-western regions of Bangladesh are at risk of drought, which drives people away through destruction of crops and disruption of livelihoods. While not currently a major factor in displacement, this risk is expected to rise as climate change progresses.
Landslides, also induced by increasingly erratic rainfall, affect the hilly north-eastern and south-eastern regions of Bangladesh and can cause displacement by destroying homes and property, and disrupting agriculture.

As with drought, landslides are not currently a primary cause of displacement, but they are predicted to become more severe and frequent as a result of climate change.
The women of Bangladesh are among the first to face the impacts of climate change, and their suffering is disproportionate. In the cyclone disaster of 1991, for example, 90% of the 140,000 people who died in the country were women.
As for women in many other countries, Bangladeshi women have less access to land, resources and decision-making than men, and their wages are lower, making it harder to survive post-displacement.

Women who migrate are often at risk of trafficking. The Indian anti-trafficking charity Prerana have said that the number of women being trafficked from Bangladesh to Mumbai brothels is rising. "The increased numbers dovetail with increased migration from Bangladesh, and migrants are particularly vulnerable to traffickers," said Priti Patkar, co-founder of Prerana.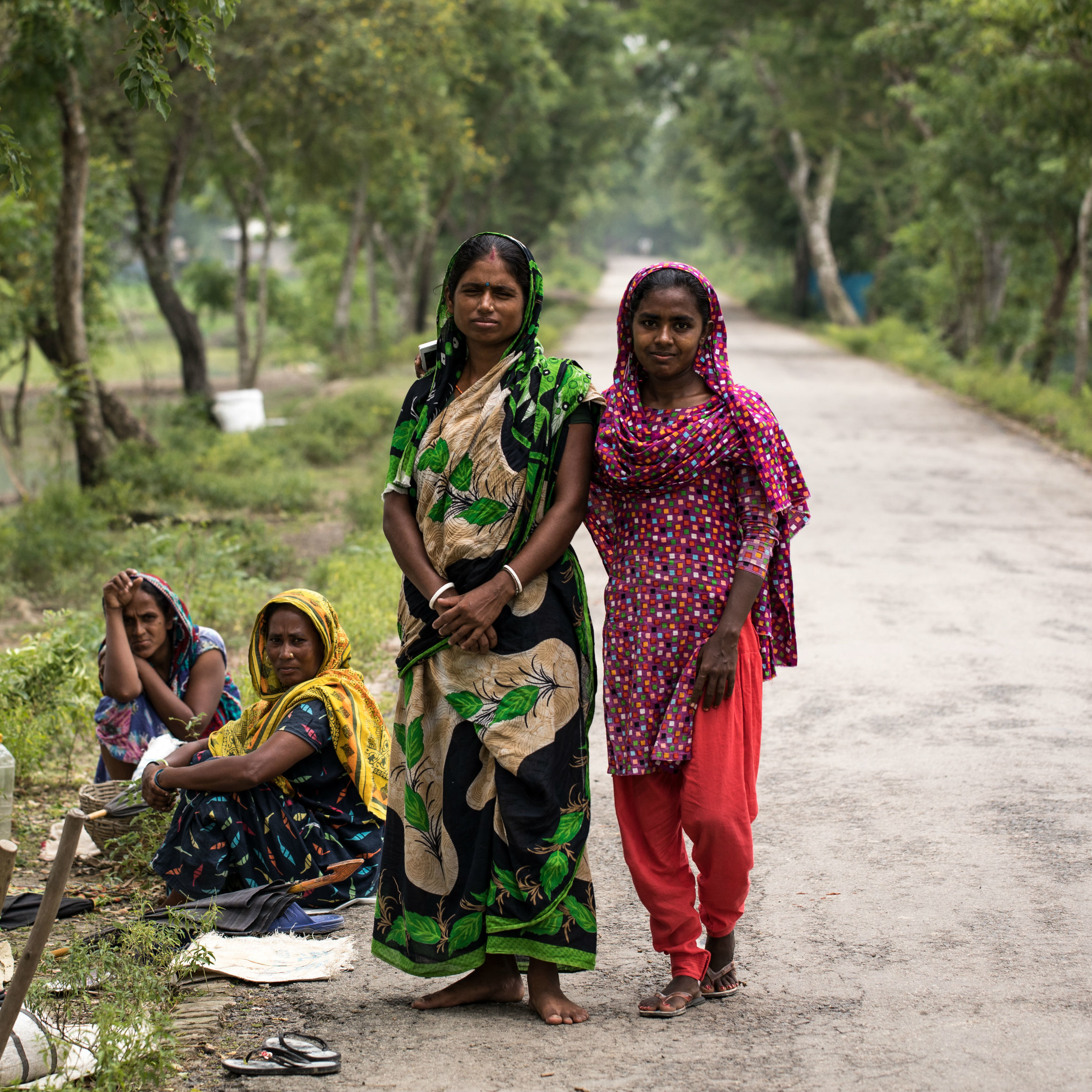 Migration to Dhaka

Every day, between 1000-2000 people move to Dhaka, the Bangladeshi capital.
A 2012 study of 1,500 Bangladeshi families migrating to cities, mainly Dhaka, showed that almost of all of them cited the changing environment as the biggest reason for their decision.

Most of those arriving in Dhaka end up in the urban slums around the periphery of the city, with rudimentary housing conditions, very high population density and poor sanitation.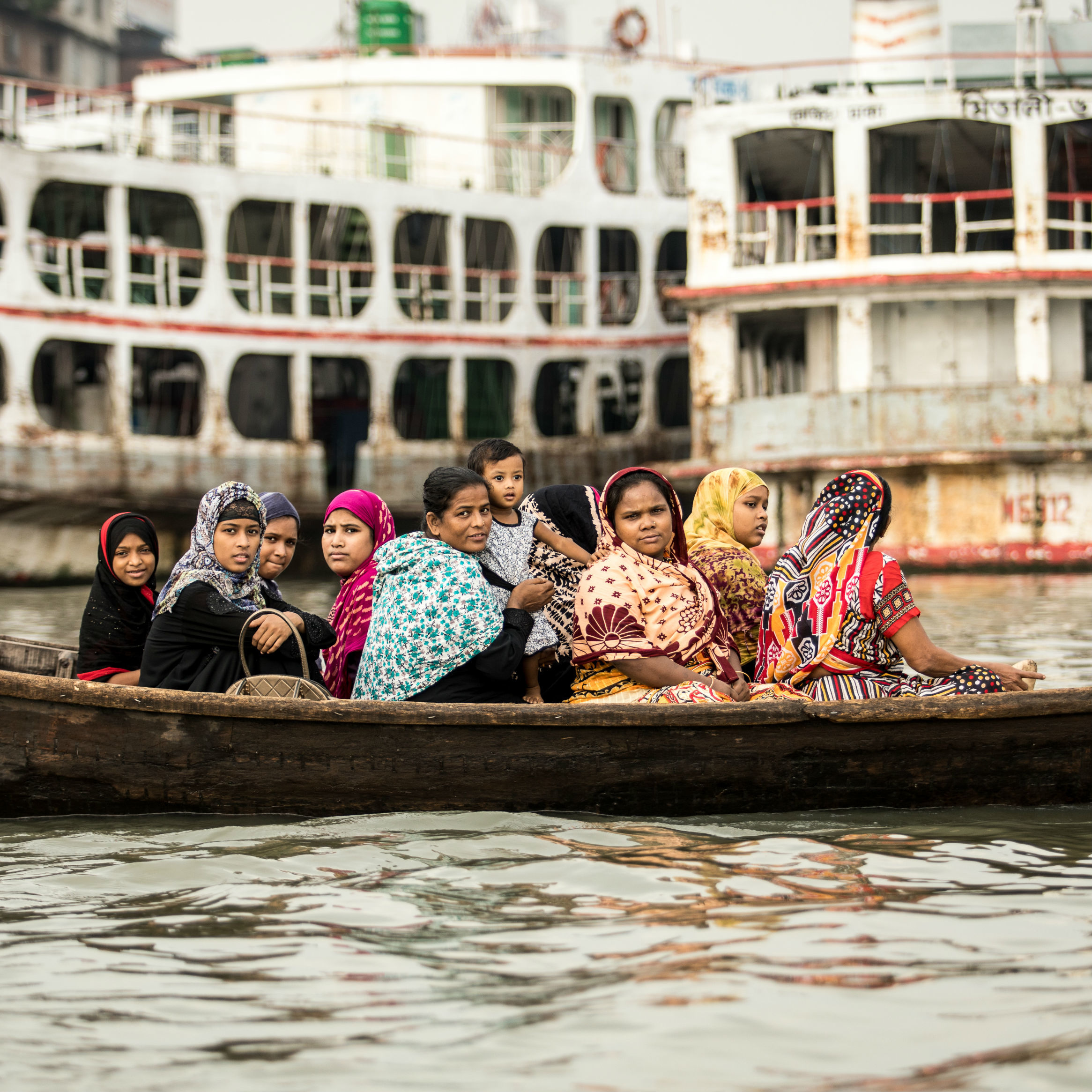 Almost all, perhaps 90 percent of the migration is to one city, Dhaka, and that's bursting at the seams.
Saleem Huq, Senior Fellow on Climate change, International Institute for Environment and Development
Climate Displacement Across Borders

While the majority of migration in Bangladesh is likely to remain internal, cross-border movement must not be dismissed.

In May 2017, Bangladesh was the largest single origin of migrants arriving in Europe. "By the end of March last year only one Bangladeshi had arrived in Italy – and this year the number is more than 2,831 for the same period," said Flavio di Giacomo of the International Organisation for Migration.

Closer to home, migration from Bangladesh to India has been common in the past.

The Indian government has been building a border fence around its territory and announced in 2017 that it was 90% completed.


Some of the most vulnerable coastal districts in Bangladesh – Khulna, Satkhira and Bagerhat – lie along India's border.

In the event of a disaster such as a cyclone or a flood, Bangladesh is sealed on three sides by India, and some may be left with nowhere to go.
Current legal and policy frameworks are not sufficient to govern climate-induced displacement. Several frameworks, such as the legal instruments governing statelessness and refugees, are largely inapplicable and inappropriate.

Individuals rendered dstateless by the slow or fast onset effects of climate change essentially constitute an entirely unprotected category.

This series of holes in global governance frameworks perpetuates the threat that climate change poses to our collective human rights and, in particular, the world's most vulnerable people.
Governments must ensure that the development of legal protections and actions are migrant-centred, human-rights based and gender-responsive within a system of global migration governance.
EJF calls for:
The EU to initiate the creation of an inter-agency taskforce to coordinate the work of the multiple bodies in the Commission, such as Environment, Climate Action and Migration and Humanitarian Affairs, in order to drive a more effective and integrated approach into wider international responses to climate change.
The establishment of a UN Special Rapporteur on Human Rights and Climate Change in order to consolidate and guide international action on climate-induced displacement.
Clarification on the obligations of states to persons displaced by climate change within new legal definitions.
An international, binding agreement on legal recognition, protection and assistance for climate refugees.
All countries to rapidly and fully implement the 2015 Paris Agreement, to support efforts to raise their emission reduction pledges over time and keep the global temperature level below 1.5°C above pre-industrial levels.
Greater support for adaptation and assistance in 'frontline' countries – the overall goal must be to help prevent humanitarian crises, rather than to react to them.
All stakeholders to be included in all deliberations and future negotiations, with special reference to local communities and the most vulnerable and disenfranchised on our planet. It is essential that marginalised communities are given a voice.