EJF t-shirts are made from organic cotton and are 100% fair trade. Not only this, but the profits support our campaigns to protect people and planet.
Looking for fashion that doesn't cost the Earth?
You've come to the right place. With every purchase of an EJF t-shirt, not only are you supporting sustainable, organic cotton production but you're funding work to combat environmental degradation across the globe.
Beginning as a means to build support for our Pick your Cotton Carefully campaign, the range has evolved to highlight other issues central in the global fight for environmental justice, including ocean conservation and climate justice.
Find out more on EJF's work to expose and highlight the true cost of cotton.

All EJF's t-shirts are sustainably sourced, 100% organic and fairly traded.
Demand for cheap cotton is fuelling severe human rights abuses and causing an environmental catastrophe. Join us in standing against forced labour, harmful pesticides and the obliteration of fresh water sources. Buy a sustainable EJF cotton t-shirt.
Save the Sea with our new oceans range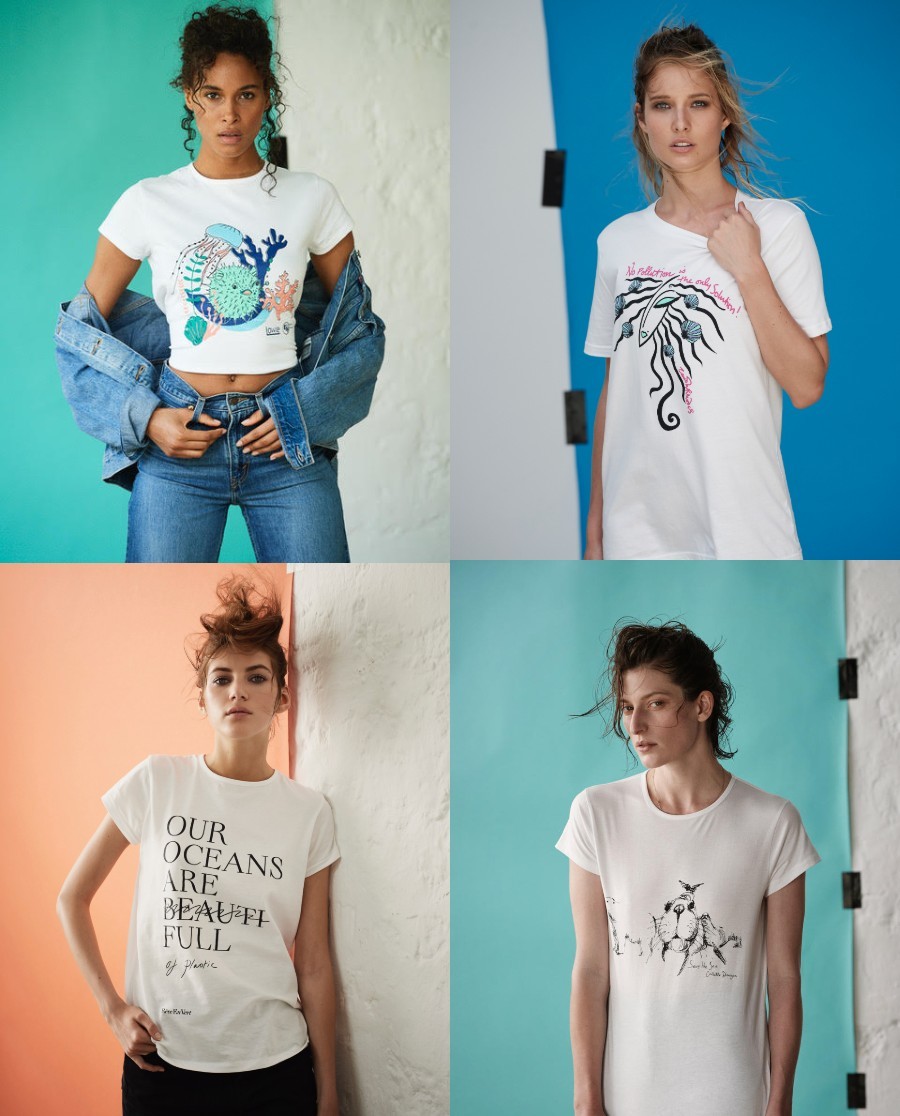 With new and exclusive designs from the iconic Dame Zandra Rhodes, Lowie, Rêve En Vert and Collette Dinnigan, we're thrilled to have launched our new collection highlighting how we must preserve our precious oceans.
Check out just-for.co.uk to browse the range.
SIGN UP FOR OUR EMAILS AND STAY UP TO DATE WITH EJF'S NEWS AND EVENTS
By subscribing to our newsletter, you ensure that you will stay up-to-date with latest news on our work and our campaigns, as well as how you have been part of achieving those goals. We carefully select what goes into our emails so that you will only receive relevant and interesting news about our campaigns. We will let you know when we have exposed a critical environmental issue or uncovered human rights abuses. We will ask you to get involved when your actions can make a difference, and we look forward to inviting you to our events.