Combating climate change and protecting national and international security are one and the same. To prepare for climate change, it is essential that we understand the complex relationship between climate change, insecurity and conflict. Through our investigations, like the Gathering Storm, and through filmed interviews with high level policy makers and military experts, EJF is collating robust evidence from around the world to show how climate change is acting as a catalyst for conflict and instability.
First coined by the CNA's Military Advisory Board in the US in 2007, the security community now widely considers climate change as a "threat multiplier".
More often than not, conflicts are the result of a complex interaction of social, economic, political and environmental factors. But as rising temperatures and changing rainfall patterns increase competition for food and water supplies and threaten public health, climate change will likely exacerbate these existing social tensions and act as an accelerant for instability.
Teamed with accelerating population growth, poverty and poor governance, climate change will not only lead to changes in refugee flows, but increase the risk of violent conflict and terrorism.
Climate impacts have already been linked to the Arab Spring, the war in Syria, and the Boko Haram terrorist insurgency - all of which have been driving factors in the refugee crisis witnessed across Europe in 2015-2016.
"Climate change not only exacerbates threats to international peace and security. It is a threat to international peace and security."– Former UN Secretary-General Ban Ki-moon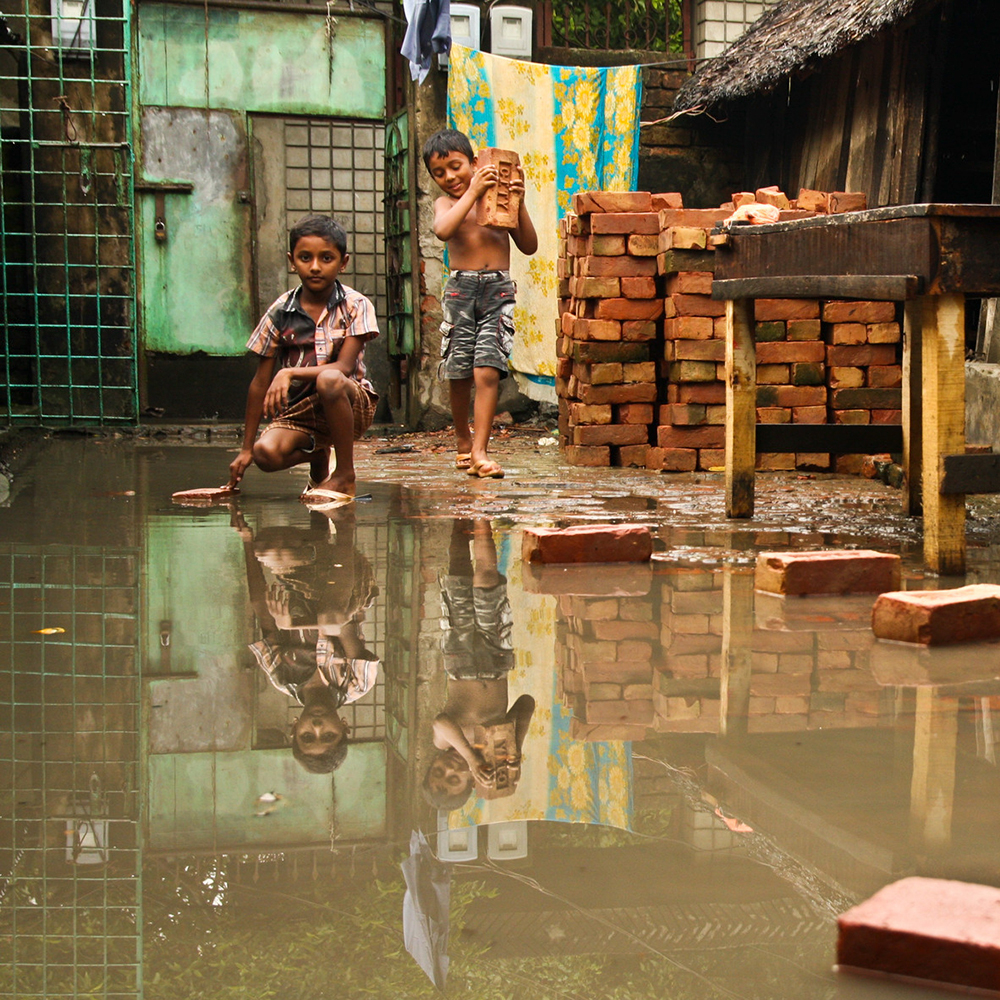 What we are talking about here is an existential threat to our civilization in the longer term. In the short term it carries all sorts of risks as well and it requires a human response on the scale that has never been achieved before.
Sir David King, former UK Special Envoy on Climate and Energy Security
Protecting the world's poorest
We continue to put the world's most vulnerable at the heart of our work. These populations are the first and hardest hit by climate change, and are left exposed to its negative impacts. These erode their human rights and place their livelihoods, communities and cultures at risk.
To protect these communities, we are calling on all countries to rapidly and fully implement the global climate deal agreed in Paris. In doing so, they must make solid efforts to set more ambitious emission reduction pledges over time in line with the agreement's overarching goal to phase out man-made emissions and keep global temperature rise below 1.5°C on pre-industrial levels.
EJF is also calling on governments to recognise the need to protect climate refugees and support a new legal agreement to guarantee their rights and their fair claim to our shared world. To achieve this, we are seeking the appointment of a UN Special Rapporteur on Human Rights and Climate Change to examine the issues surrounding climate change and human mobility, help protect the most disadvantaged and vulnerable populations within and across countries, and guide international action on climate-induced displacement.
SIGN UP FOR OUR EMAILS AND STAY UP TO DATE WITH EJF'S NEWS AND EVENTS
By subscribing to our newsletter, you ensure that you will stay up-to-date with latest news on our work and our campaigns, as well as how you have been part of achieving those goals. We carefully select what goes into our emails so that you will only receive relevant and interesting news about our campaigns. We will let you know when we have exposed a critical environmental issue or uncovered human rights abuses. We will ask you to get involved when your actions can make a difference, and we look forward to inviting you to our events.