Scroll through our list of some of the most popular fundraisers and events. These are suggestions to get you started, but the creative among you will discover that the sky's the limit when it comes to fundraising ideas.
Take on a challenge event
Will you run for refugees' rights, abseil for our oceans or kayak in support of sustainable cotton? Find a challenge event with open charity places and get fundraising through JustGiving.
Celebrate a special occasion
Join us on a quest for sustainability by selflessly saying 'no thanks' to that birthday or wedding gift. Instead ask friends and family for a donation to EJF. Set-up a fundraiser through Facebook or create a page on JustGiving.
Did someone say cake?
When it comes to raising money, nothing prompts a donation quite like cake. Whether you hold a bake sale or bake off, don't forget the cup of tea and you'll be on to a winner.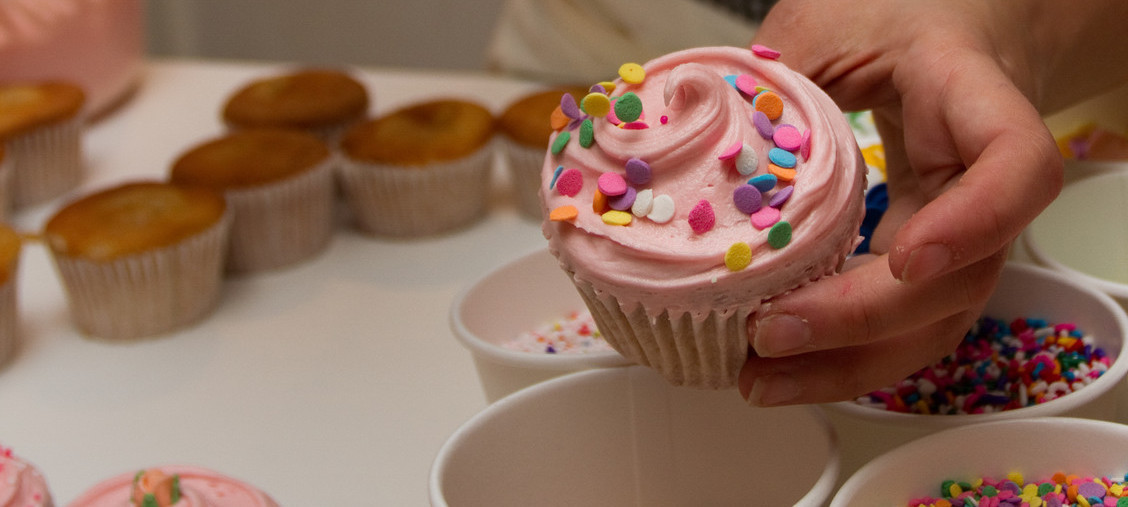 Set yourself a personal challenge – why not give up your guilty pleasure in return for sponsorship? Whether it's wine, chocolate, TV or takeaways, make a sacrifice and ask friends and family to sponsor you.
Host an environment-themed quiz to raise money for EJF. Get a prize donated and then charge teams to participate, donating the profits. Perhaps your local pub would be willing to host you and donate the entry fee or even a percentage of drink sales? Add on a raffle and you'll rake in those donations.
We'd love to hear your plans for fundraising. To let us know or ask a question call us on 0207 239 3310 or email fundraise@ejfoundation.org
SIGN UP FOR OUR EMAILS AND STAY UP TO DATE WITH EJF'S NEWS AND EVENTS
By subscribing to our newsletter, you ensure that you will stay up-to-date with latest news on our work and our campaigns, as well as how you have been part of achieving those goals. We carefully select what goes into our emails so that you will only receive relevant and interesting news about our campaigns. We will let you know when we have exposed a critical environmental issue or uncovered human rights abuses. We will ask you to get involved when your actions can make a difference, and we look forward to inviting you to our events.