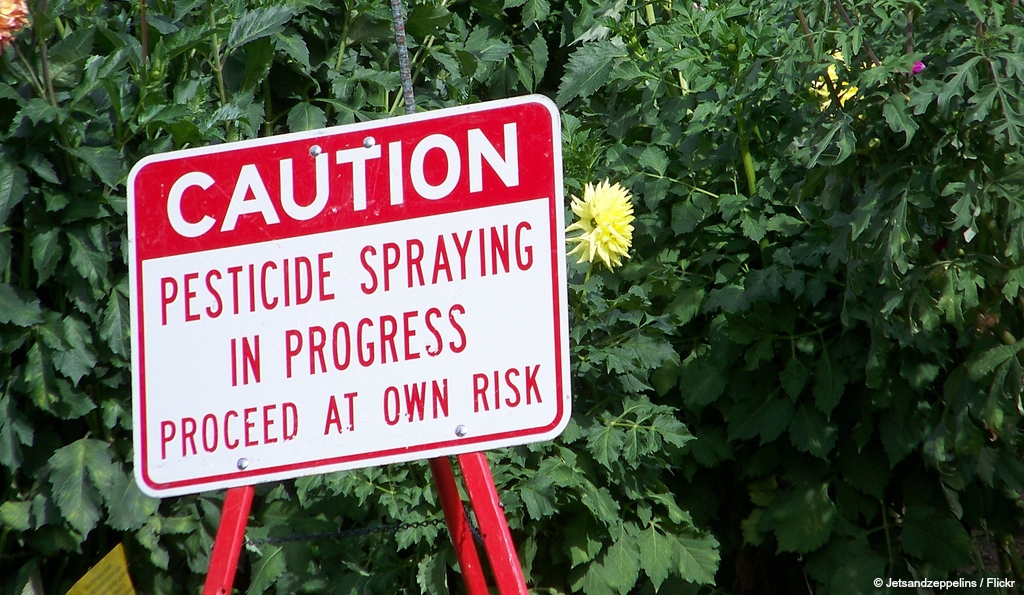 Aug 30, 2010
Canada bans endosulfan
In an announcement last week, Canada's Pest Management Regulatory Agency (PMRA) made public their decision to withdraw support for the use of endosulfan.
This decision was based on the findings from Preliminary Risk and Value Assessments which highlighted a concern for workers involved in many application scenarios (airblast, ground-boom, high-pressure hand-wand, bait application, root dipping); the risk posed to non-target organisms like bees, birds, and fish; and endosulfan's persistence in the environment and potential for bioaccumulation.
Endosulfan will now be phased out, and the timeframe for this will be announced later this year.
Traces of deadly pesticide endosulfan have even been found in the blood of polar bears (Image courtesy of Steve Amstrup/USFWS)
Protecting the people and planet
Canada, the first industrialized country to sign and ratify the UN Biodiversity Convention, is a region of environmental significance as the home to the world's largest continental lakes and as the third most forested country in the world.
Like in many regions, Canada's biodiversity is under threat, and an estimated 8,000 species are currently at risk. These include well-known species such as the grizzly bear and the polar bear.
Banning the use of endosulfan will help ensure the protection of wildlife across the country.
The ban will also help ensure the health and well-being of Canada's agricultural workers and those living in proximity to application sites.
The future for endosulfan?
Canada is the 69th country to ban endosulfan, joining the ranks of countries taking action in the build up to the next Stockholm Convention Review Committee meeting in October. With bans also announced in Brazil and USA, two major users of endosulfan, it appears that this is the end of the road for endosulfan, with a global ban now insight.
Help make a global ban a reality
For a global ban to become a reality we must take urgent action to push more countries to reassess the use of this deadly chemical capable of causing severe physical deformities and neurological disorders. Australia is currently in the process of reassessing endosulfan.
SIGN UP FOR OUR EMAILS AND STAY UP TO DATE WITH EJF'S NEWS AND EVENTS
By subscribing to our newsletter, you ensure that you will stay up-to-date with latest news on our work and our campaigns, as well as how you have been part of achieving those goals. We carefully select what goes into our emails so that you will only receive relevant and interesting news about our campaigns. We will let you know when we have exposed a critical environmental issue or uncovered human rights abuses. We will ask you to get involved when your actions can make a difference, and we look forward to inviting you to our events.