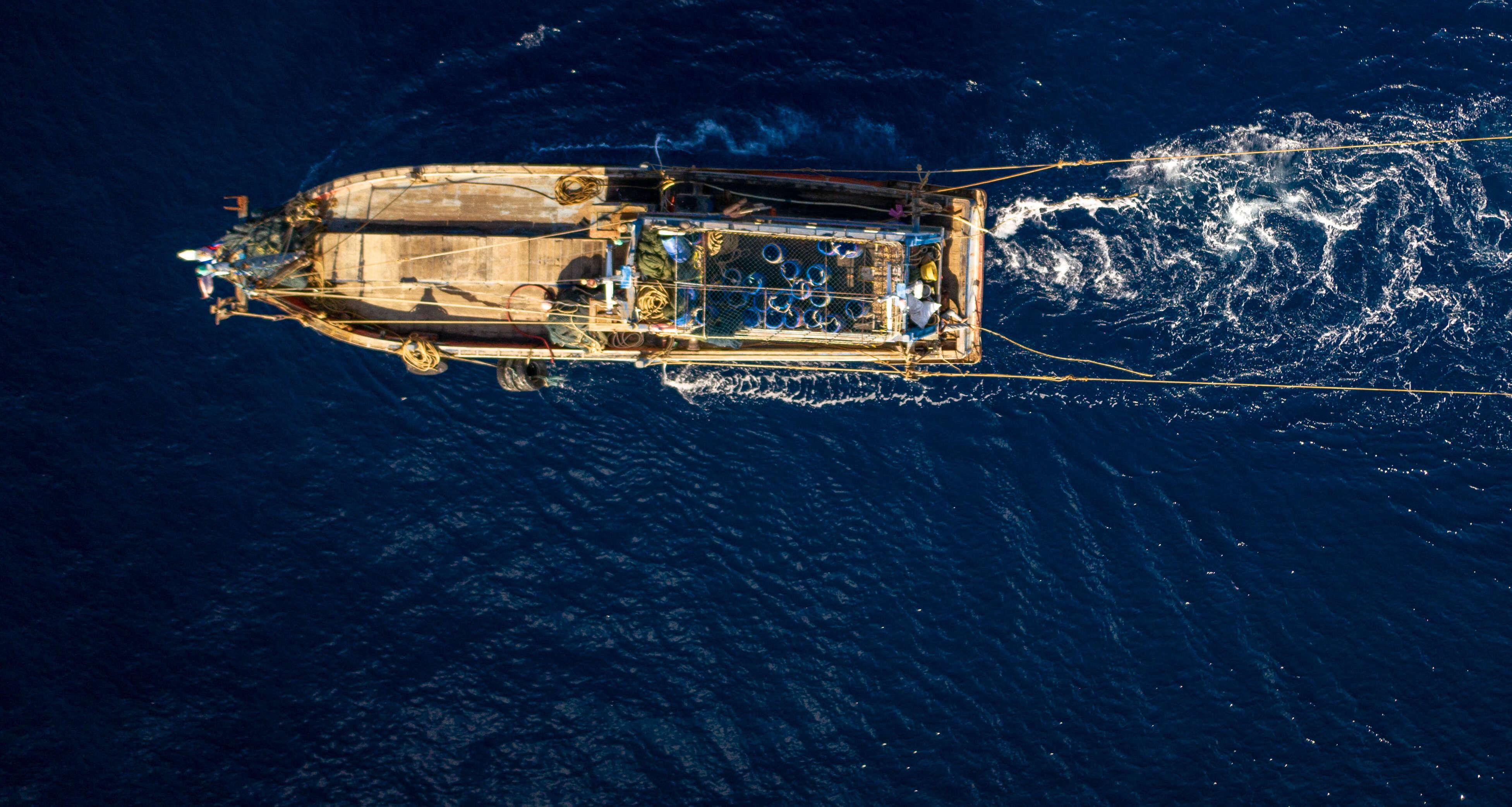 Oct 16, 2023
Civil society urges Thai government to stop deregulation of the fisheries industry
The call by leading international NGOs comes as Thailand's leading political parties have promised to roll back crucial fisheries regulations.
84 civil society organisations (CSOs), including the Environmental Justice Foundation, Greenpeace, Conservation International, Oxfam and Oceana, have today issued a joint public statement urging Thailand's Prime Minister, Srettha Thavisin, to intervene and not return to the past horrors of Thai fisheries, where almost 60% of migrant fishing crew witnessed executions at sea, as reported by the United Nations Inter-Agency Project on Human Trafficking back in 2009.
In the run up to Thailand's election in May 2023, several of the country's largest political parties, including the election winner Move Forward party and the Prime Minister's Pheu Thai party, published policy positions on reforming and deregulating Thailand's fisheries sector. Several parties promised to "unlock" fisheries by reducing regulation and transparency around vessels' activities.
The letter issued by civil society organisations calls for Thavisin to take immediate steps to ensure that the existing illegal, unregulated and unreported (IUU) fishing directives and transparency mechanisms, currently in place, are strengthened rather than diminished.
The letter draws attention to the National Fishing Association of Thailand's problematic proposals for reform including returning to day-rate fisher salaries, permitting child labour and weakening punitive measures designed to deter IUU fishing, and calls for the Prime Minister to not adopt these recommendations. Such proposals would raise serious concerns for major seafood buyers and weaken Thailand's international reputation on the global seafood market.
In 2014 and 2015, the US Department of State and the European Commission separately took action against Thai vessel operators. As a consequence, Thailand fell from third in the world for seafood exports in 2012 to thirteenth in 2021. It has endeavoured since to decrease the amount of IUU fishing and human rights abuses connected to its fisheries; the country's hard-won successes have transformed Thailand to a leader in the region, restoring fisheries and its reputation.
Advocates for removing existing regulations argue that the EU only represents 5.6% of Thailand's seafood exports, suggesting that an EU export ban doesn't pose a serious threat to the country's fisheries industry. However, seafood traceability requirements emerging from several countries could jeopardise almost two thirds of Thailand's seafood exports, worth US$3.2 billion (118.3 billion baht) per year. The letter also emphasises that deregulating the fisheries industry could negatively impact Thailand's tourism industry, which accounts for almost 18% of Thailand's GDP, if overfishing, unsustainable fishing and IUU fishing is allowed to proliferate once again, uninhibited by the current regulations.
Before any reforms were implemented, historic findings from interviews with Thai fishing crew between 2009 to 2014 reveal that 80% reported never feeling free and 68% reported sexual or physical violence, as reported by both United Nation agencies and academics.
Steve Trent, CEO of the Environmental Justice Foundation, said: "Thailand can't afford for its fisheries to return to the state they were in before the reforms - or worse. Following decades of unscrupulous operators fishing unsustainably and abusing their workers, hard-won reforms have meant that marine ecosystems in Thailand have started to recover and human rights abuses are decreasing."
"However, it will take very little to reverse this good work and the deregulations now being proposed will ensure that Thailand's fish populations are decimated, and the safety of its fisheries workforce jeopardised once again. The proposals would also threaten invaluable international seafood trade revenues for the country, threatening both the fishing and seafood processing sectors. There is only one way for this crucial industry to survive, and that is through greater regulation and greater transparency," Trent says.
ENDS
Notes to editors
The full letter can be found here.
The Environmental Justice Foundation is an international non-governmental organisation working to protect the environment and defend human rights. EJF is a charity registered in England and Wales (1088128).
For more information contact:
EJF Press Office