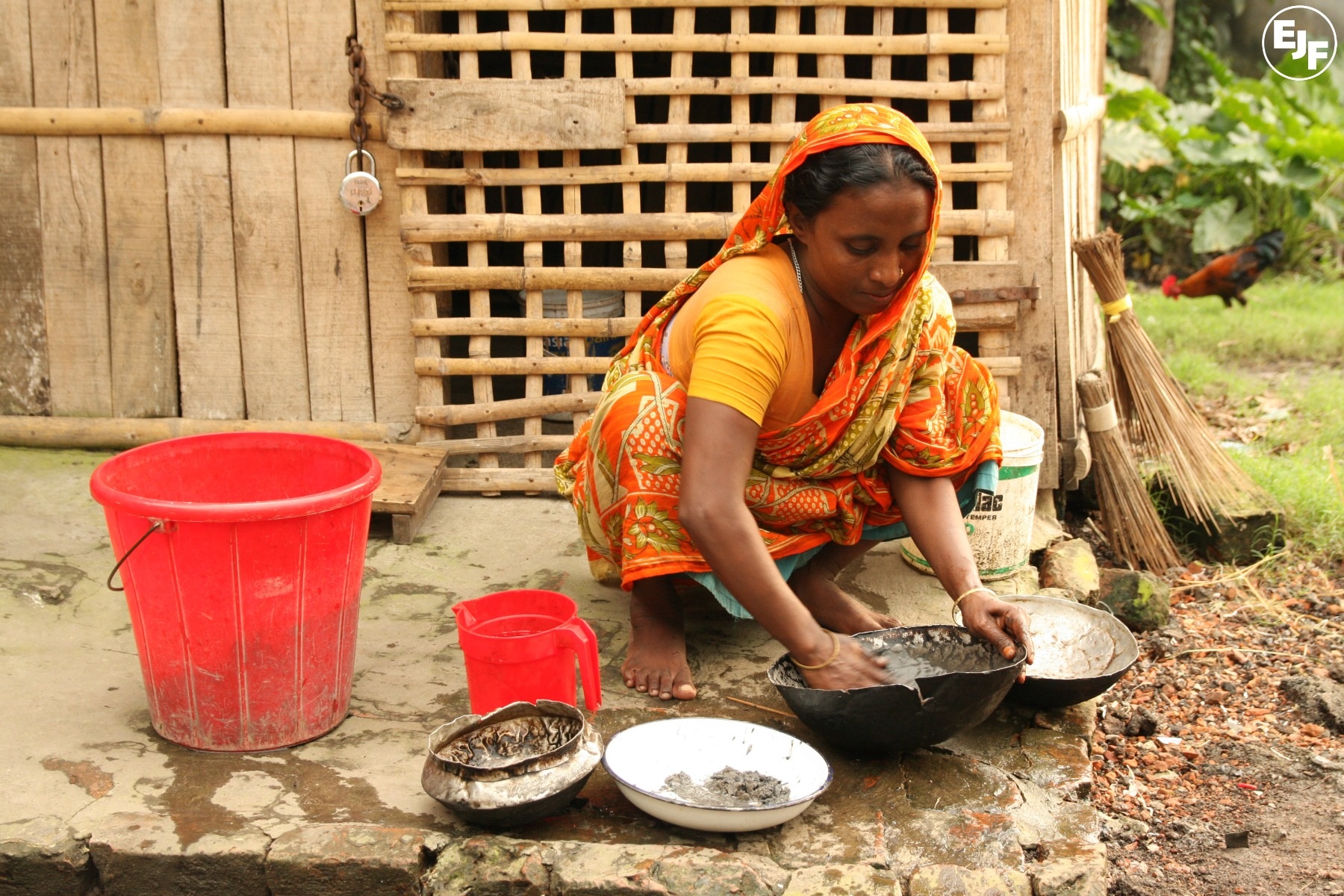 Mar 08, 2017
International Women's Day: 'Be Bold' for climate action
Today, we celebrate International Women's Day; an important time to recognise the achievements of women around the world.
But we cannot forget the barriers that continue to bar women from fully enjoying their rights and from actively contributing to the well-being of our planet.
Perhaps there is nowhere where this is more apparent than in the fight against climate change.
Making up over 50% of the population – and 60% in some of the world's poorest countries – the effects of climate change are more acutely felt by women.
In developing countries, women are responsible for 45 to 80% of all food production and play key roles in collecting and managing natural resources for their families.
As climate change takes hold, extreme droughts hit, crops fail, agricultural work becomes much harder and women have to travel further to be able to supply their homes with water - putting them at risk of injuries, sexual harassment or assault. And it is often young girls who are kept home from school to help take on this burden.
Meanwhile social structures that disadvantage women often put them at higher risk of harm and even death from climate change, and as the main caregivers in a household, they are less able to flee when an extreme weather disaster hits, instead staying behind to help children and the elderly.
Women and children are 14 times more likely to die during a disaster.
But while women are often painted as the first victims of climate change, this year's International Women's Day takes on the theme 'Be Bold' and is an important time to remember the massive and often untapped resource that women represent in tackling climate change.
Whether it's bringing clean-energy to light to villages across the world; helping to secure a future for their communities in the wake of devastating flooding and sea level rise; or growing drought-resistant crops to secure food supply, women have the knowledge and the real-life experience to tackle many of the environmental challenges we face.
At a global level, women are also leading the way. Former UN climate chief Christiana Figueres and French diplomat Laurence Tubiana were instrumental in driving home the Paris Agreement, and women continue to hold top roles in the UN climate convention.
But this is not enough.
At the Paris Summit, just 38% of national delegations were women, women from the developing world and indigenous communities continue to be underrepresented, and women are frequently left out of initiatives to improve resilience.
As we look to address climate change, women must be given the right to participate at all levels. They must be provided with equal access to climate finance, information, technology and training, while at the same time their voice must be heard and their unique insight considered.
By failing to do so, not only will we continue to block the way for women's rights, but we miss out on a huge opportunity to protect our health and livelihoods for generations to come.