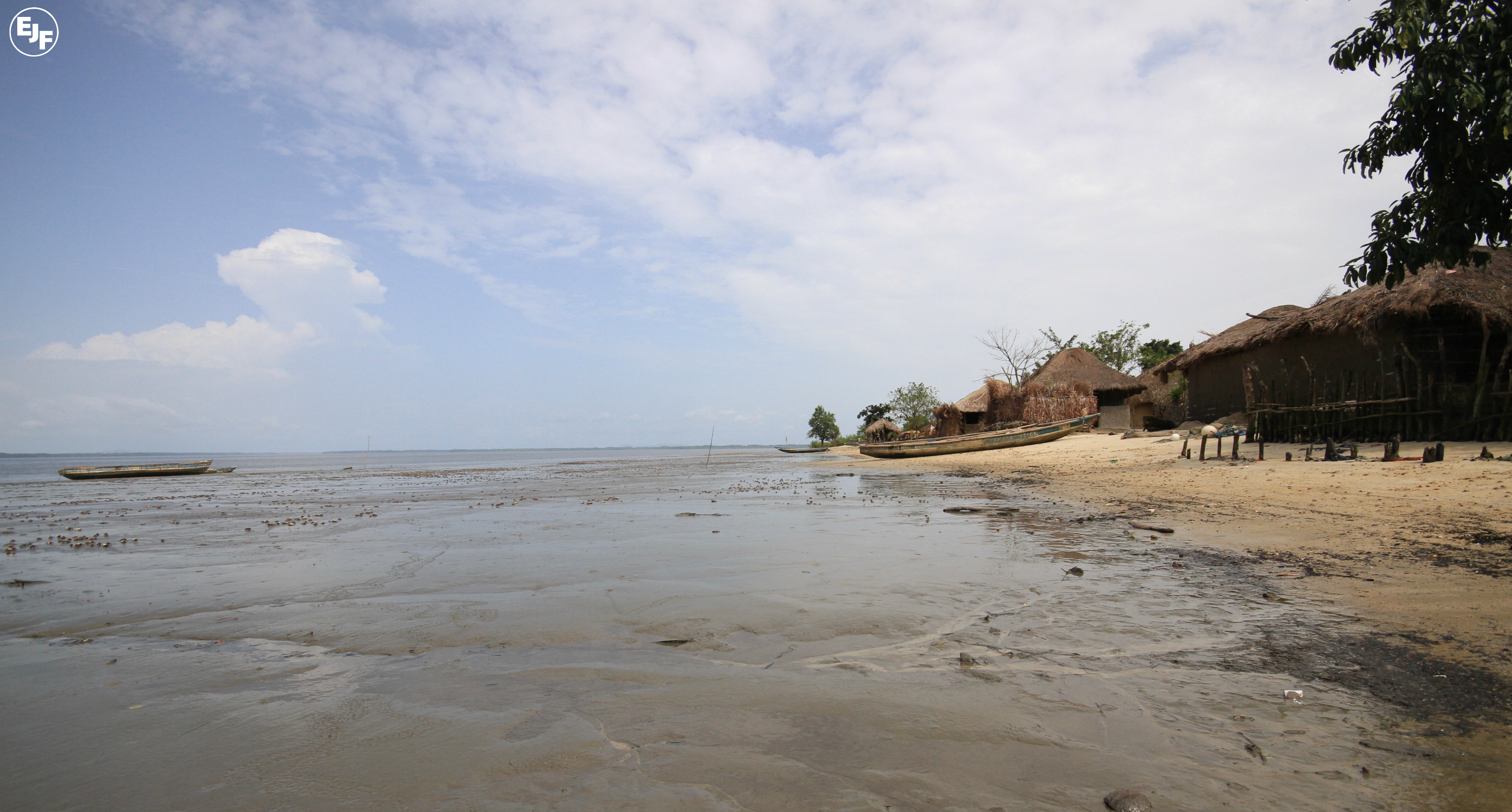 Jul 07, 2011
Communities in Sierra Leone devastated by tornado
Bonthe, the main town on Sherbro Island in Southern Sierra Leone, has been hit by a powerful tornado. The tornado struck on Friday 24th June 2011 and caused widespread destruction in Bonthe and neighbouring villages. 50 houses were badly damaged and the town's iconic cotton tree was destroyed. No deaths or injuries have been reported but a number of families were forced to leave their homes in order to seek emergency shelter.
"The tornado struck at about 10:30pm and the wind came from the north. People were not expecting such heavy rain in June. There was total chaos and you couldn't see anything. Everybody on the coast was trying to find refuge to save their lives. One family left their house before a tree fell on it. A lot of houses were destroyed, but luckily there were no deaths." Amara Kalone, EJF's Local Communities Coordinator
Bonthe is one of many communities is Sierra Leone struggling to cope with poverty and a lack of employment opportunities. Fishing is one of the few livelihoods available in coastal communities, and Bothe may take years to recover from the damage caused to canoes, fishing infrastructure and buildings.
EJF operates a community surveillance programme based in Bothe to prevent foreign industrial pirate vessels from threatening communities by fishing illegally within their waters. EJF has offered the use of its office to families whose homes were destroyed.
"EJF extends its deepest sympathies to the people of Bonthe, the victims of this environmental catastrophe. While it is difficult to say whether the cyclone is directly related to climate change, it is clear that extreme events like these are becoming increasingly common as a result.
Each year, millions of the world's poorest and most vulnerable people are displaced as a result of deteriorating environmental conditions associated with climate change. The community of Bothe may be the latest to suffer the effects of this global crisis. EJF asks for your support for our work in Sierra Leone and for our climate refugees campaign." Steve Trent, EJF's Executive Director