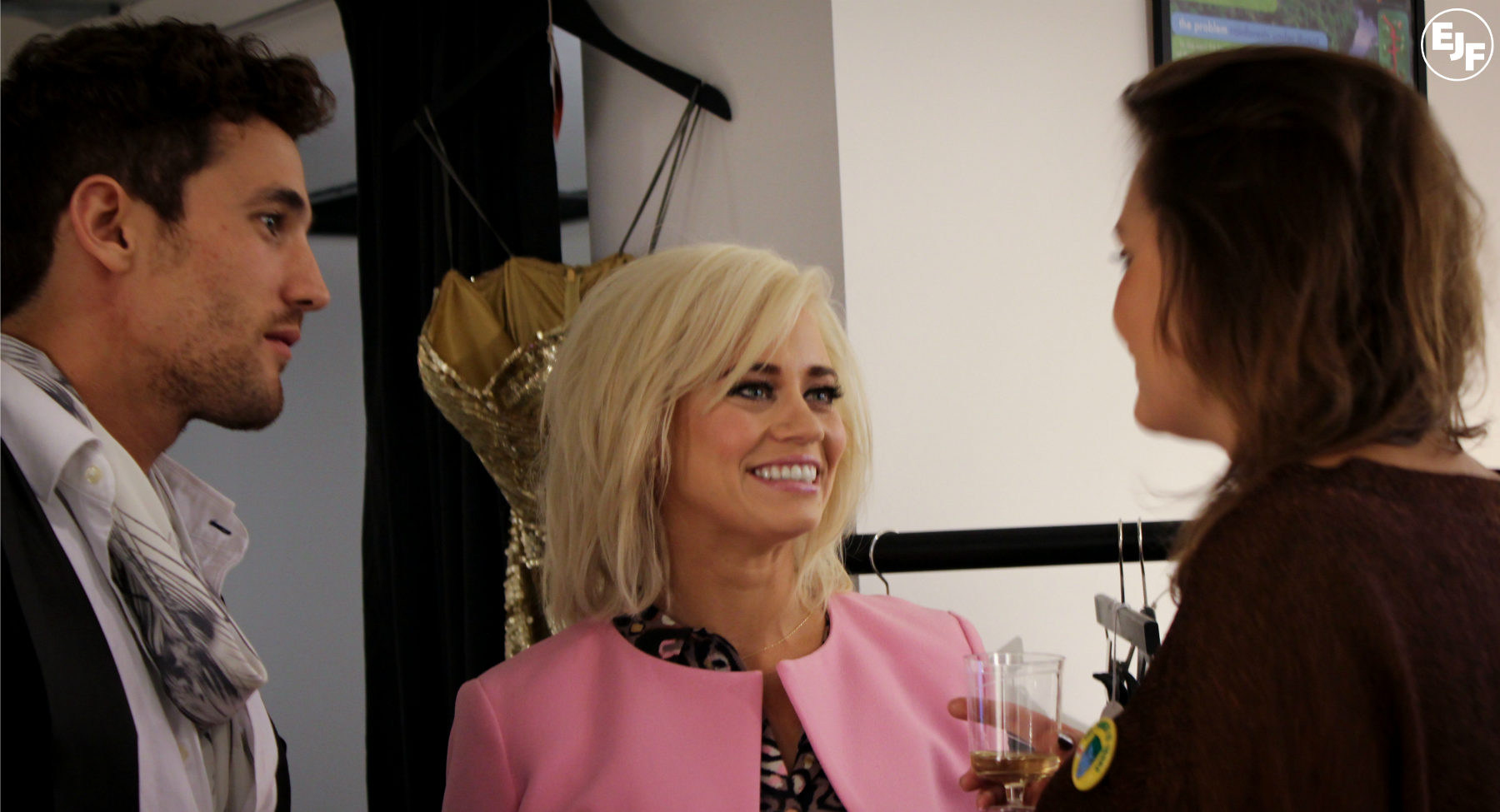 Nov 21, 2013
EJF opens 'JUST...For Fashion' Pop up Shop on Carnaby Street
EJF has set up shop at JUST...For fashion, 19 Fouberts Place, just off Carnaby Street, London.
Selling affordable, designer and celebrity fashion all ethically made or recycled 'JUST..For Fashion' offers unique items making the perfect ethical Christmas gift for someone special.
Grab the chance to buy EJF's 100% organic t-shirts created by top fashion designers such as Vivienne Westwood, Katharine Hamnett, Giles Deacon, Kenzo, Christian Lacroix and many more. Also on offer is a range of ethical clothing and accessories from Matt & Nat, Komodo, L'Herbe Rouge, The North Circular and Maitri.

All Profits made at 'JUST…For Fashion' will be donated to EJF to raise awareness of the issues in the fashion industry such as forced child labour and the environmental impacts of cotton production.

'JUST…For Fashion' will be unveiling a new 'Celebrity Pre-Loved Wardrobe' offering shoppers an exclusive opportunity to buy clothing donated by celebrities such as red-carpet pieces to UK charity Environmental Justice Foundation (EJF). TV presenter, model and actress Zara Martin will be joining ex-Pussycat Doll and Got to Dance judge, Kimberly Wyatt, in donating some of their most prized possessions. In the past the project has seen happy customers walk away with dresses from Vivienne Westwood, Vera Wang and Christian Louboutin shoes.

All proceeds go to EJF's campaigns to protect the environment and defend some of the world's poorest people. EJF works with international retailers to improve supply chain transparency and has engaged with over 60 of the world's largest retailers, including ASDA, Wal-Mart, Tesco and Sainsbury's, to exclude cotton from Uzbekistan in their supply chains. In Uzbekistan up to 200,000 children are still being forced by the government to handpick cotton during the harvest season with little or no pay despite international pressures on the regime to ban child labour.

EJF are also joining forces with Foundation Agency who stock a range of ethical brands representing many innovative companies who set standards with their ethical and environmental approaches to production and business. The North Circular will also be selling their handmade and bespoke knitwear and Monkee Genes will be on sale with their organic, youthful jeans.

EJF's t-shirts have been worn by a host of EJF celebrity supporters including Lily Cole, Naomi Campbell, David Gandy, Emilia Fox, Olivia Colman, Jodie Whittaker, Laura Whitmore, Gillian Anderson and many more.

'Just by EJF' is open from 18th November – 6th December at 19 Fouberts Place, London, W1F, just off Carnaby Street where shoppers can bag the latest must-have ethical item. If you can't visit the pop up shop you can shop online.

Opening times: Mon - Thurs 11am - 6pm / Fri - Sat 11pm - 7pm and Sundays 12pm - 6pm
SIGN UP FOR OUR EMAILS AND STAY UP TO DATE WITH EJF'S NEWS AND EVENTS
By subscribing to our newsletter, you ensure that you will stay up-to-date with latest news on our work and our campaigns, as well as how you have been part of achieving those goals. We carefully select what goes into our emails so that you will only receive relevant and interesting news about our campaigns. We will let you know when we have exposed a critical environmental issue or uncovered human rights abuses. We will ask you to get involved when your actions can make a difference, and we look forward to inviting you to our events.