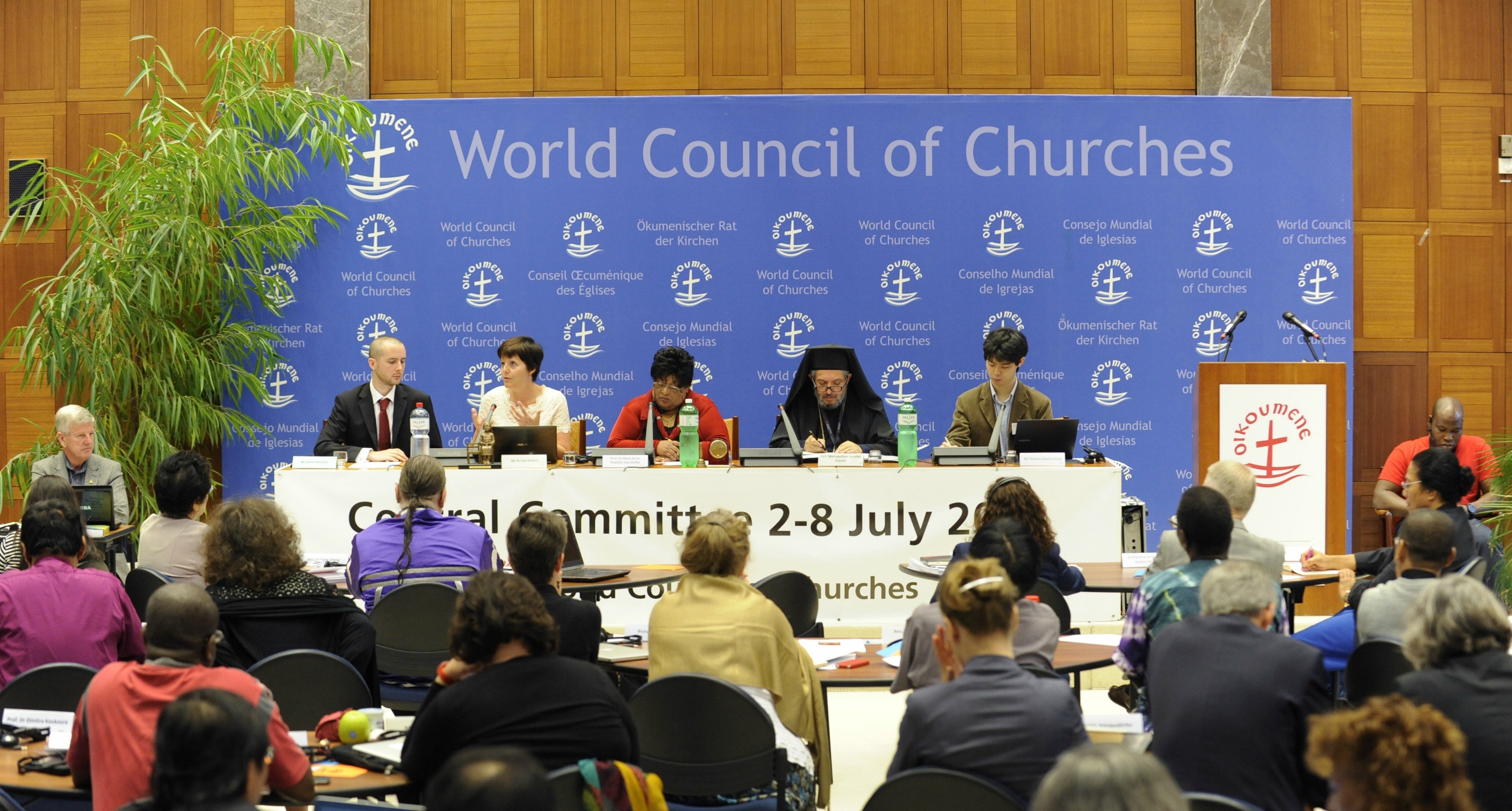 Jul 07, 2014
EJF presents to World Council of Churches Central Committee
Last week, EJF was invited to present on the relationship between climate change and human rights at the World Council of Churches (WCC) Central Committtee meeting in Geneva.
The theme of this year's meeting followed the decision by the newly elected Central Committee - a governing body consisting of 150 representatives of World Council of Churches (WCC) members from around the world - to reflect on a "pilgrimage of justice and peace". EJF campaigner Daniel Murphy described how climate change threatens the rights of the most vulnerable, both between and within countries. He described how climate change exacerbates the factors driving displacement and conflict around the world and reiterated the urgent need for a systematic approach to the human rights implications of climate change.
Kirsten Auken of the DanChurchAid agency in Denmark explained how faith-based actors and organisations work through the ACT Alliance to encourage decision-makers to take action on climate change. She described how interfaith initiatives, such as the WCC Interfaith Summit on Climate Change, are vital forums for opening up the agenda of inernational climate change negotiations to climate justice issues.
WCC Central Committee member Archbishop Serafim Kykkotis of the Greek Orthodox Patriarchate of Alexandria and All Africa reflected on the history of the ecumenical movement's involvement in climate change negotiations and the significance of an ecological awareness rooted in faith, noting that: "Humanity's reckless consumption of earth's resources threatens us with irreversible climate change. Burning more fuel than we need, we contribute to droughts or floods thousands of miles away."
The WCC Central Committee plenary on climate change and human rights represented a renewal of the commitment of the WCC to encourage initiatives on climate justice throughout its network of churches and other faith-based organisations.
SIGN UP FOR OUR EMAILS AND STAY UP TO DATE WITH EJF'S NEWS AND EVENTS
By subscribing to our newsletter, you ensure that you will stay up-to-date with latest news on our work and our campaigns, as well as how you have been part of achieving those goals. We carefully select what goes into our emails so that you will only receive relevant and interesting news about our campaigns. We will let you know when we have exposed a critical environmental issue or uncovered human rights abuses. We will ask you to get involved when your actions can make a difference, and we look forward to inviting you to our events.