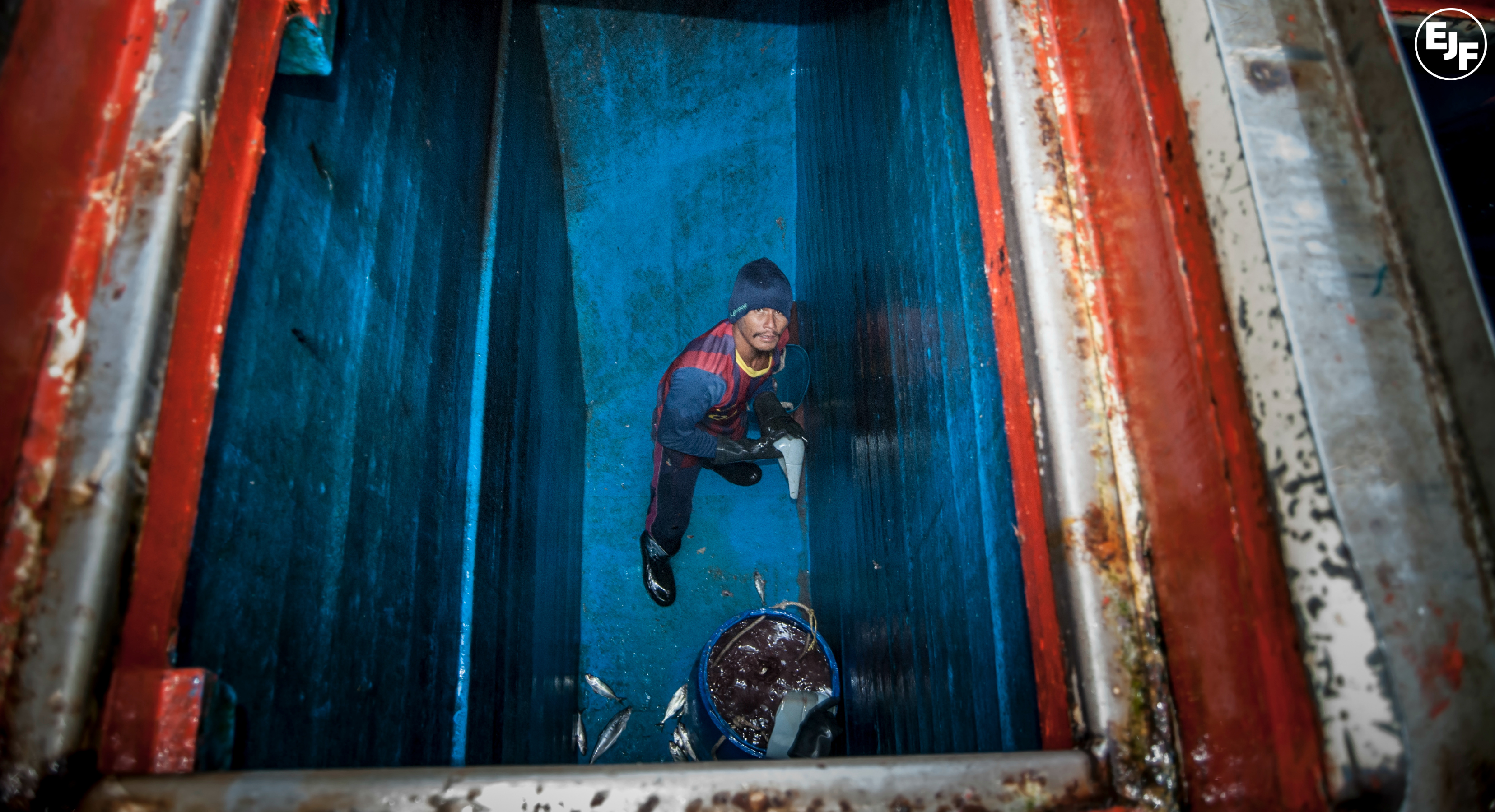 Jul 20, 2014
EJF welcomes Thailand downgrade in the US trafficking report
EJF welcomes the US Department of State's decision to downgrade Thailand to Tier 3 in this year's Trafficking in Persons (TIP) report, presented today by US Secretary of State John Kerry.
"Today's decision by the United States Department of State to downgrade Thailand is the right course of action given the damning evidence that has continued to emerge throughout 2013 and 2014." Steve Trent, EJF's Executive Director
Following four consecutive years on the Tier 2 Watchlist, Thailand had to be either upgraded to Tier 2 or downgraded to Tier 3, the country could not spend a fifth year on the Tier 2 Watchlist. The decision to downgrade Thailand in the 2014 Trafficking in Persons (TIP) report follows a series of reports and exposés by EJF, other civil society groups and the media this year documenting the systemic use of modern-day slavery in Thailand's seafood industry, including child and forced labour, forced detention, extreme violence and murder.
The downgrade means Thailand could potentially face sanctions, which might include the withdrawal of U.S. non-humanitarian and non-trade-related assistance. It should also raise serious concerns for companies sourcing products from Thailand, particularly those who have made public commitments to eradicate slavery from their supply chains.
Despite the threat of a downgrade, Thailand has consistently failed to act on the recommendations made in the US Department of State's 2013 Trafficking in Persons (TIP) report, as well as falling short of its own commitments to tackle human trafficking made in documents such as the 2013 National Action Plan to Prevent and Suppress Human Trafficking (NAP).
Steve Trent added that the downgrade "sends a clear message to the Thai Government that speeches and public promises must be followed by robust action to tackle the appalling human rights abuses which continue have been documented. We hope the downgrade will spur the Thai Government to take swift, practical and meaningful steps to end slavery, forced and bonded labour in the seafood sector and other industries."
EJF investigations in 2014 – published in the Slavery at Sea report and film – documented the continued prevalence of trafficking in Thailand's seafood industry and identified specific failings in the Government's actions to tackle the issue. Through interviews with recent trafficking victims, business operators and local representatives of Government agencies, EJF's investigations revealed the continued and systematic exploitation of migrant labour, facilitated by endemic corruption and perpetuated by
an official response comprising more of press conferences and meetings than meaningful action to protect human rights.
Of EJF's investigations, Mr Trent said "The abuses EJF has uncovered in Thailand are some of the worst I have seen in 25 years of environmental and human rights campaigning, and I remain deeply concerned about the situation facing trafficked migrant workers in Thailand. The international community must now ensure urgent action is taken to resolve the abuses, preserve human rights and protect the environment. EJF will continue to monitor these vitally important issues, working collaboratively with all stakeholders."
SIGN UP FOR OUR EMAILS AND STAY UP TO DATE WITH EJF'S NEWS AND EVENTS
By subscribing to our newsletter, you ensure that you will stay up-to-date with latest news on our work and our campaigns, as well as how you have been part of achieving those goals. We carefully select what goes into our emails so that you will only receive relevant and interesting news about our campaigns. We will let you know when we have exposed a critical environmental issue or uncovered human rights abuses. We will ask you to get involved when your actions can make a difference, and we look forward to inviting you to our events.