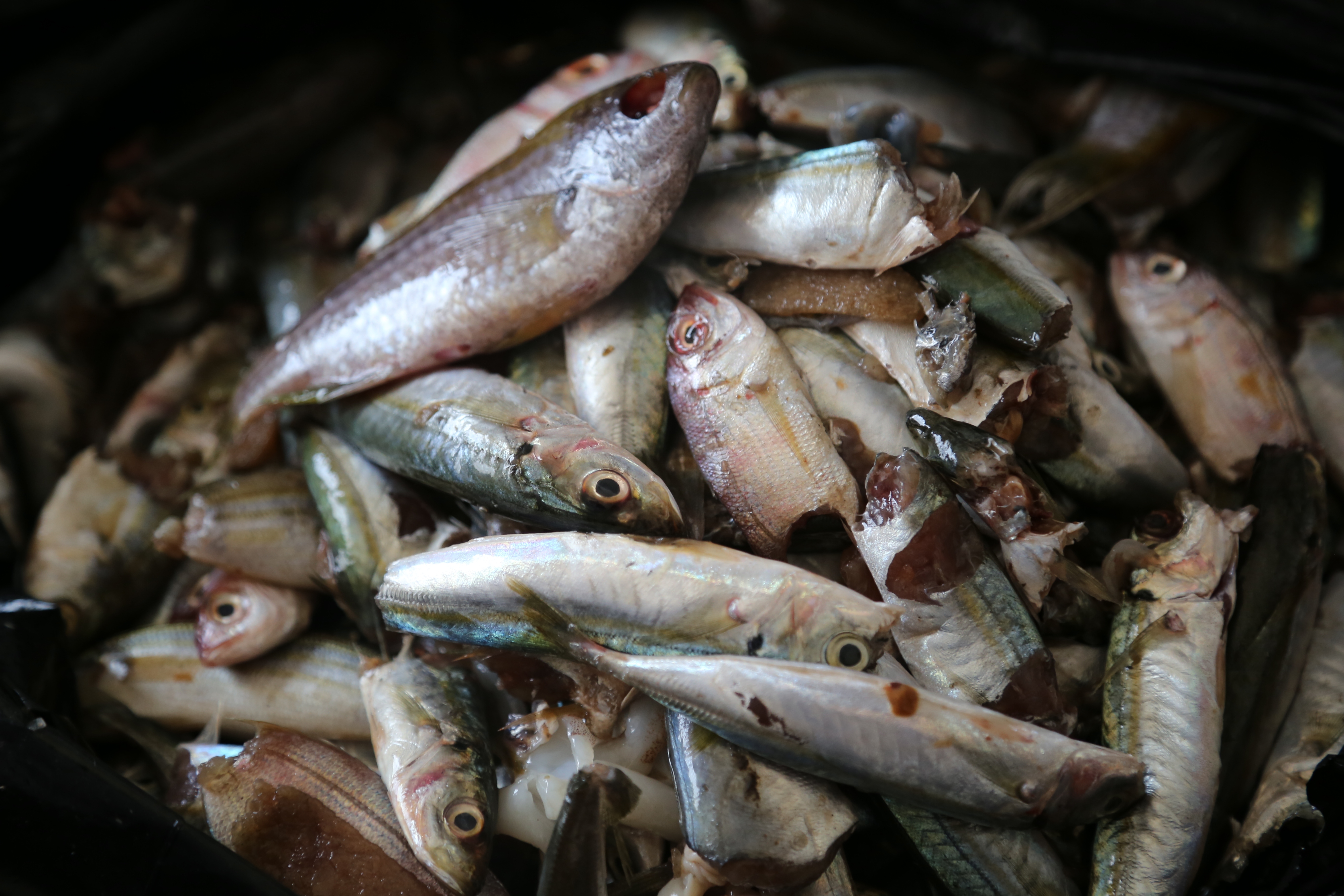 Feb 18, 2021
EJF Welcomes the EU's Warning to Cameroon: Crack Down on Illegal Fishing
We welcome The European Commission's decision to formally warn the Republic of Cameroon that it must do more to tackle illegal, unreported and unregulated fishing (IUU) or face being denied future access to EU markets.

We have previously identified the Republic of Cameroon as offering a 'flag of convenience' to fishing vessels operating illegally.

IUU fishing risks pushing ocean ecosystems towards total collapse, with devastating consequences for the marine environment and the many millions of people around the world who depend on it for food and income.

'Flags of convenience' – when vessel owners choose a flag which entails minimal monitoring and enforcement – facilitate illegal fishing by making it hard to identify and take action against boat owners.
On 17 February 2021 the European Commission issued a "yellow card" – a formal warning that can lead to import bans to the EU – to the Central African country and urged it to do more to stop illegal fishing. If the government of Cameroon cannot work along with the EU to solve all issues of concern this could be followed by a "red card" involving a full ban.
Executive Director of EJF Steve Trent says:
"We very much welcome the European Commission's decision to warn and initiate a formal dialogue with Cameroon. We had already identified Cameroon as offering a 'flag of convenience' in our 2020 report Off the Hook, showing that operators used the flag to operate under the radar and facilitate illegal fishing. These practices undermind any attempts to manage fisheries sustainably and push fish populations to collapse threatening food security and livelihoods in many regions."

"Hopefully this action by the European Commission will help the Cameroonian authorities nip this problem in the bud - before too much damage is done to global marine ecosystems. The carding system is a powerful tool against flags of convenience and has helped several, such as Togo, reform dramatically."
In recent years more and more vessels have been adopting the Cameroonian flag due to lax government control. Over a third of the vessels now sailing under this flag have adopted it only recently, in the last two to three years , despite having no obvious link with the country. Cameroon's fishing capacity is about nine times larger than it was before 2018 (in registered gross tonnage).
The widespread use of so-called "flags of convenience" by fishing vessels makes it harder to identify the real beneficiaries from illegal fishing and take action against them.

Sustained commitment to progress is needed from all countries if we are to succeed in ending illegal fishing and once again the European Union is leading the world in this commitment.
The EU carding system, part of the IUU fishing Regulation, has been second-to-none in achieving reform of the world's fisheries and protection of the oceans. This action by the European Commission is active demonstration of their outstanding global leadership in combatting illegal fishing.
But the decision also emphasises the need for coordinated action by all countries whose flag is being used as a tool to facilitate illegal fishing.
For example, The Vega– a gigantic fish factory ship which entered the Cameroonian registry in 2019 – was already mentioned in the European Commission's decision to sanction Saint Vincent and the Grenadines back in 2017. At that point it was operating under the name Gotland, and had previously failed to cooperate with Senegal authorities and settle its outstanding fines after it was observed fishing illegally in Senegalese waters. Through re-flagging, fishing vessels play a cat and mouse game and are able to take shelter. Flags of convenience are central to their ability to continue these offenses with impunity.

Countries must come together and adopt measures designed to deter other states from freely offering flags of convenience, along with methods to ensure that these flags are not used by their own citizens.

These include issuing deterrent sanctions against nationals when they engage or profit from illegal fishing, even when they are operating under a foreign flag; and requesting information on beneficial ownership upon registration of vessels.