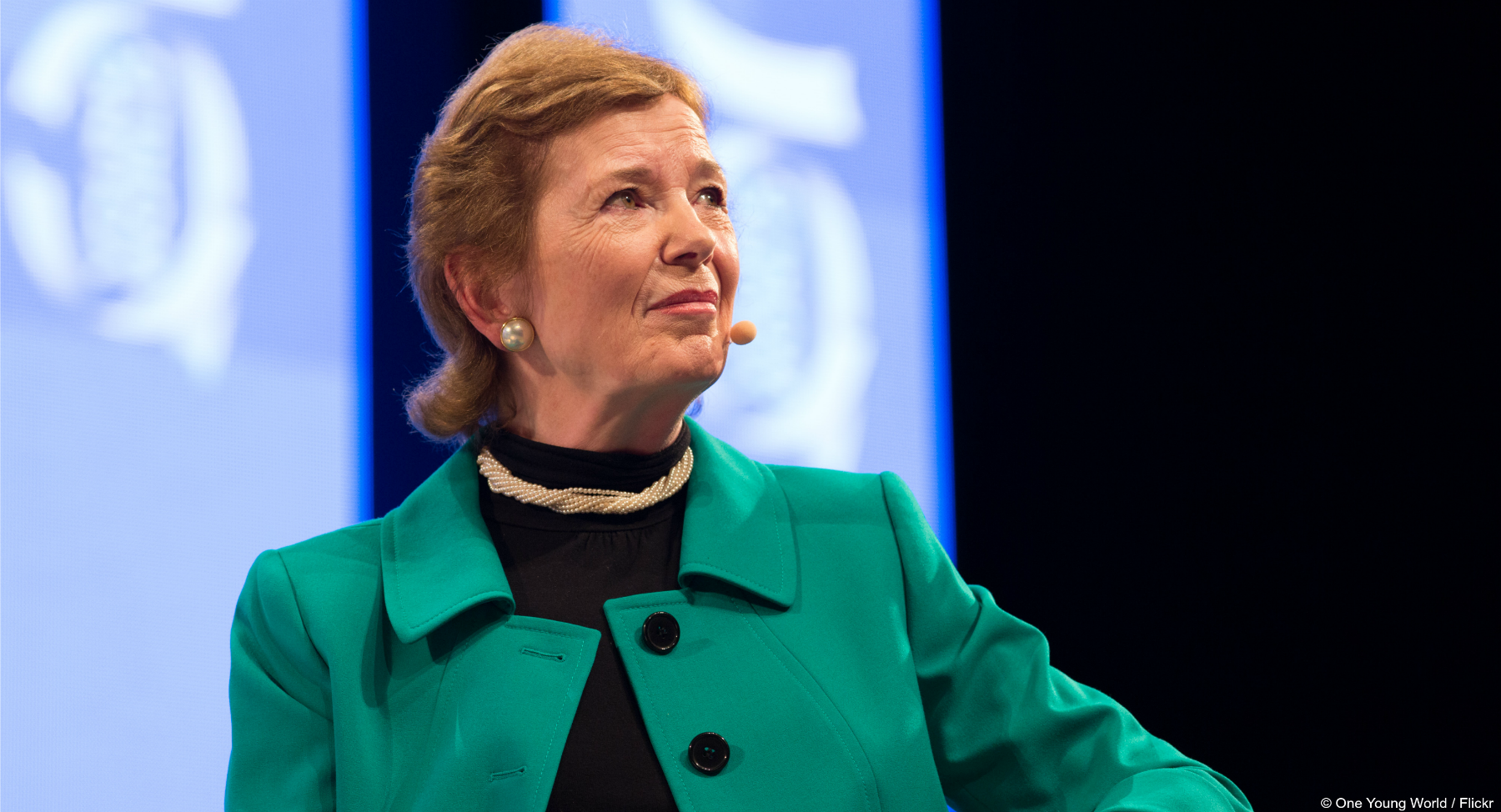 Jul 15, 2014
EJF welcomes the news that Mary Robinson has been appointed as the United Nations Secretary-General's Special Envoy for Climate Change.
Mary Robinson will take up the role with immediate effect to begin engaging with global leaders ahead of the September 2014 Climate Summit in New York.
Mary Robinson, former President of Ireland and Founder of the Mary Robinson Foundation - Climate Justice, has been influential in arguing for a rights-based approach to climate change and has joined calls for a UN Special Rapporteur on Climate Change. Mrs. Robinson said "our work on climate justice emphasises the urgency of action on climate change from a people's perspective and I intend to take this approach in my new mandate as Special Envoy for Climate Change."
The appointment reflects the renewed international focus on the human rights implications of climate change. Steve Trent, EJF's Executive Director, said "The appointment of Mary Robinson, a prominent human rights advocate and supporter of EJFs goals, is a welcome step. I hope that as we move towards the next stage of international negotiations, Mrs. Robinson will be able to mobilise support for an ethically driven and rights-based approach to the climate crisis".
SIGN UP FOR OUR EMAILS AND STAY UP TO DATE WITH EJF'S NEWS AND EVENTS
By subscribing to our newsletter, you ensure that you will stay up-to-date with latest news on our work and our campaigns, as well as how you have been part of achieving those goals. We carefully select what goes into our emails so that you will only receive relevant and interesting news about our campaigns. We will let you know when we have exposed a critical environmental issue or uncovered human rights abuses. We will ask you to get involved when your actions can make a difference, and we look forward to inviting you to our events.