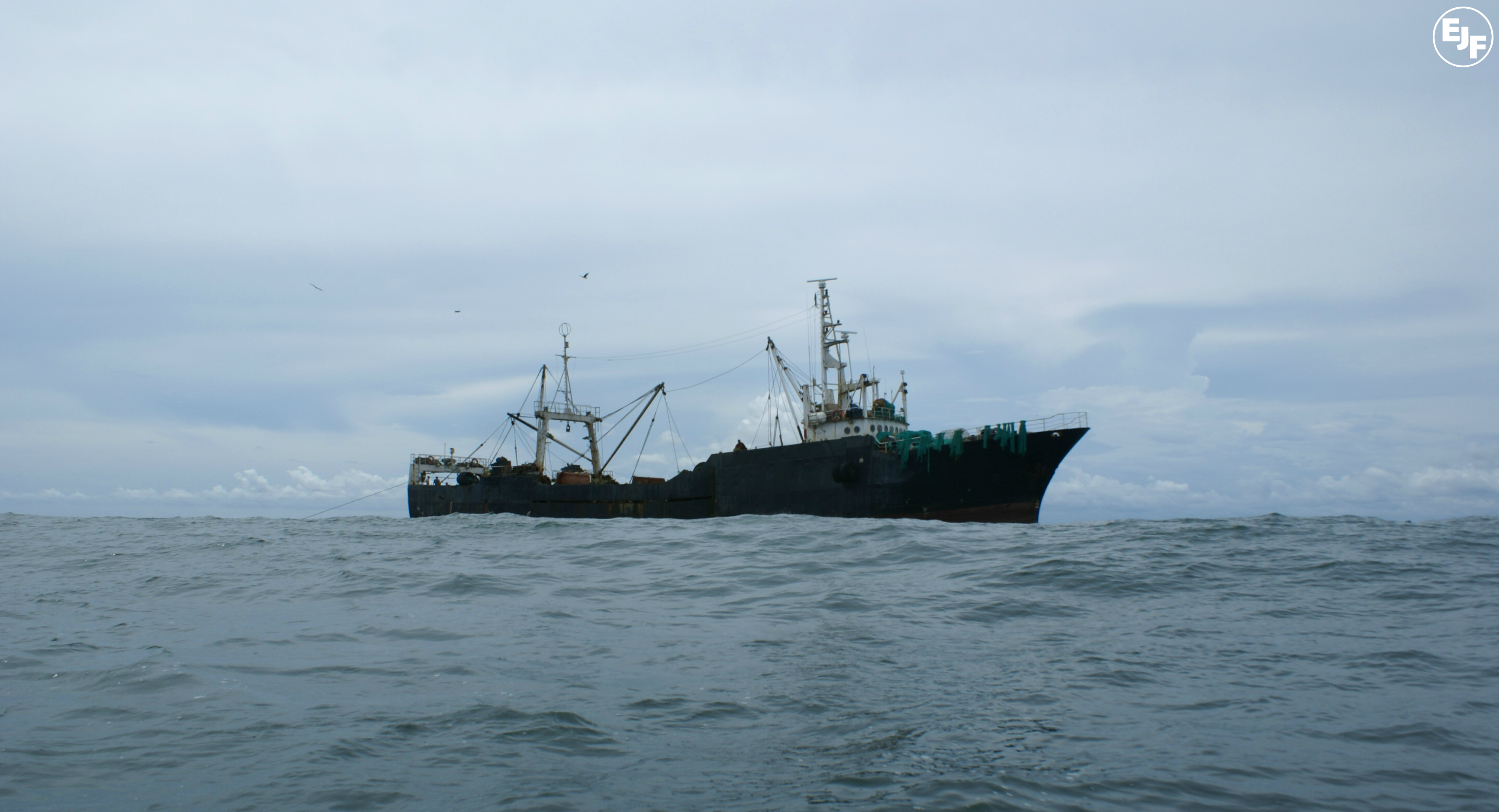 Jan 04, 2011
EJF working with Liberia Artisanal Fishermen Association
EJF and LAFA (Liberia Artisanal Fishermen Association) are working together in Liberia to build sustainable fisheries, get rid of the industrial IUU trawlers and work with local communities to assist in the protection of this vital resource for now and future generations.
Letter to EJF from LAFA president
Dear Juliette [Williams, EJF co-founder and programme director],
Greetings!
It is my pleasing duty to extend profound gratitude and appreciation for the financial support rendered to us to purchase a new Toshiba laptop computer for the smooth operation of the established organization (LAFA). Indeed, this is an indication that EJF is ready to work with us in Liberia. We are very grateful for your immense contribution.
Reference to the draft MOU, the Execultive Board of LAFA has met, reviewed and unanimously agreed on the terms and conditions of the MOU between EJF and LAFA to work together as partners for the development and the sustainability of the livelihood of fishermen, fishmongers and fish traders in Liberia to combat IUU fishing activities and other pilot projects in the future.
Thanks in advance for your projection in this endeavors.
Respectfully Yours, Alfred N.Kawreh President-LAFA
While pirate fishing is a global phenomenon, due to a combination of rich fishing grounds and limited capacity West African nations are being particularly targeted. In the coastal waters of West Africa pirate fishing flourishes with impunity. Countries such as Guinea, Guinea-Bissau, Sierra Leone and Liberia lack the resources to properly police their territorial waters. They are virtually defenceless to prevent the plunder of their precious marine resources, upon which millions of people depend. Fish are the primary source of animal protein consumed in the West African region, and the fisheries sector directly accounts for up to a quarter of the workforce.