As an investigative filmmaker for EJF, I've travelled to Taiwan and Indonesia many times and interviewed hundreds of migrant fishermen.

Learning of the levels of abuse they've faced was truly harrowing. The men spoke of the slave labour they'd experienced, from squalid working conditions to beatings at gunpoint. I couldn't begin to comprehend the trauma they've suffered.

Film footage, including testimonies from the men, was released and covered by media platforms internationally. As a result, Taiwanese officials began investigations and we were hopeful that reforms would follow.

Late last year I returned, hoping that things had improved.
Sadly, once again, fishermen we spoke to reported continued human rights violations, ranging from being tricked into forced work in order to pay off a debt, to serious physical abuse.

The men described being ordered to illegally catch hundreds of sharks every single day, forced to cut off their fins and throw their bodies overboard. The sharks – unable to swim without their fins – would most likely suffocate or bleed to death.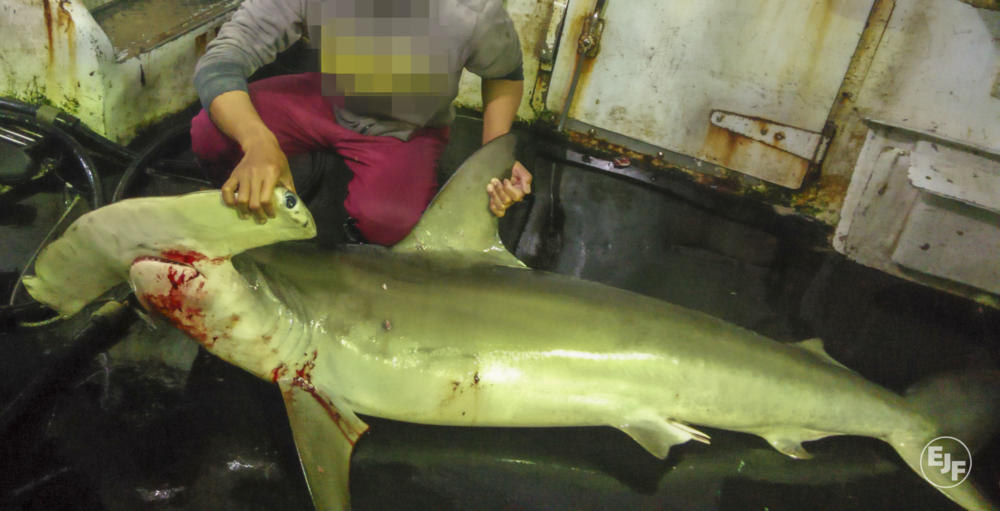 Crew aboard one of the boats spoke of how dolphins would flock to the vessel, innocent to the kind of craft they were approaching. The fishermen were ordered to harpoon these dolphins, dragging them alongside the vessel until they died from either exhaustion or blood loss.
The crew recounted being made to electrocute any dolphins still showing signs of life using a car battery, before butchering them and using their meat as shark bait.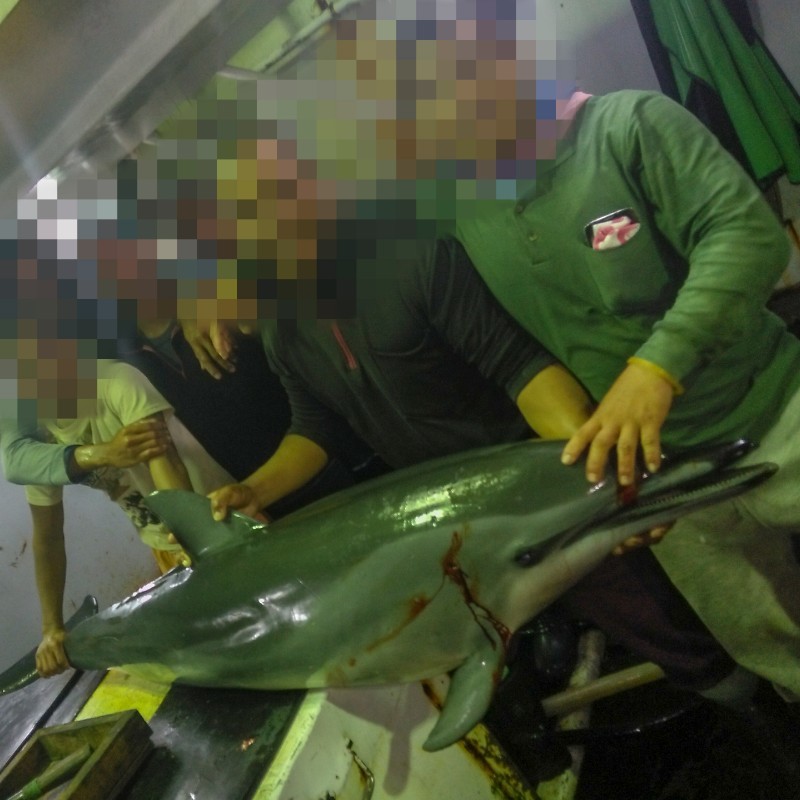 It is easy to catch [dolphins]. We could kill maybe six to nine per day. But if we had ten dolphins already on deck and there were still more at the bow, we would hunt them until they were all caught.
One of the men I interviewed on Taiwan's fishing boats
Not only are these criminal practices stomach-churning, but they're having a devastating impact on the health of our oceans. 3.5 billion people, almost half the world's population, depend on the ocean as their primary source of food.
This scourge of illegal practices is not just barbaric, but could contribute to the collapse of ecosystems, threatening billions of people with the prospect of starvation.
We can't let this catalogue of abuse continue. Illegal Taiwanese fishing fleets are ripping the heart out of our oceans, brutally mistreating their crews, killing precious sea creatures in the most inhumane ways and sacrificing the food security of billions.
Will you help us fight the exploitation of workers, and give what you can to rescue invaluable marine life and secure the health of our global oceans?
Donate today to end the slaughter
SIGN UP FOR OUR EMAILS AND STAY UP TO DATE WITH EJF'S NEWS AND EVENTS
By subscribing to our newsletter, you ensure that you will stay up-to-date with latest news on our work and our campaigns, as well as how you have been part of achieving those goals. We carefully select what goes into our emails so that you will only receive relevant and interesting news about our campaigns. We will let you know when we have exposed a critical environmental issue or uncovered human rights abuses. We will ask you to get involved when your actions can make a difference, and we look forward to inviting you to our events.