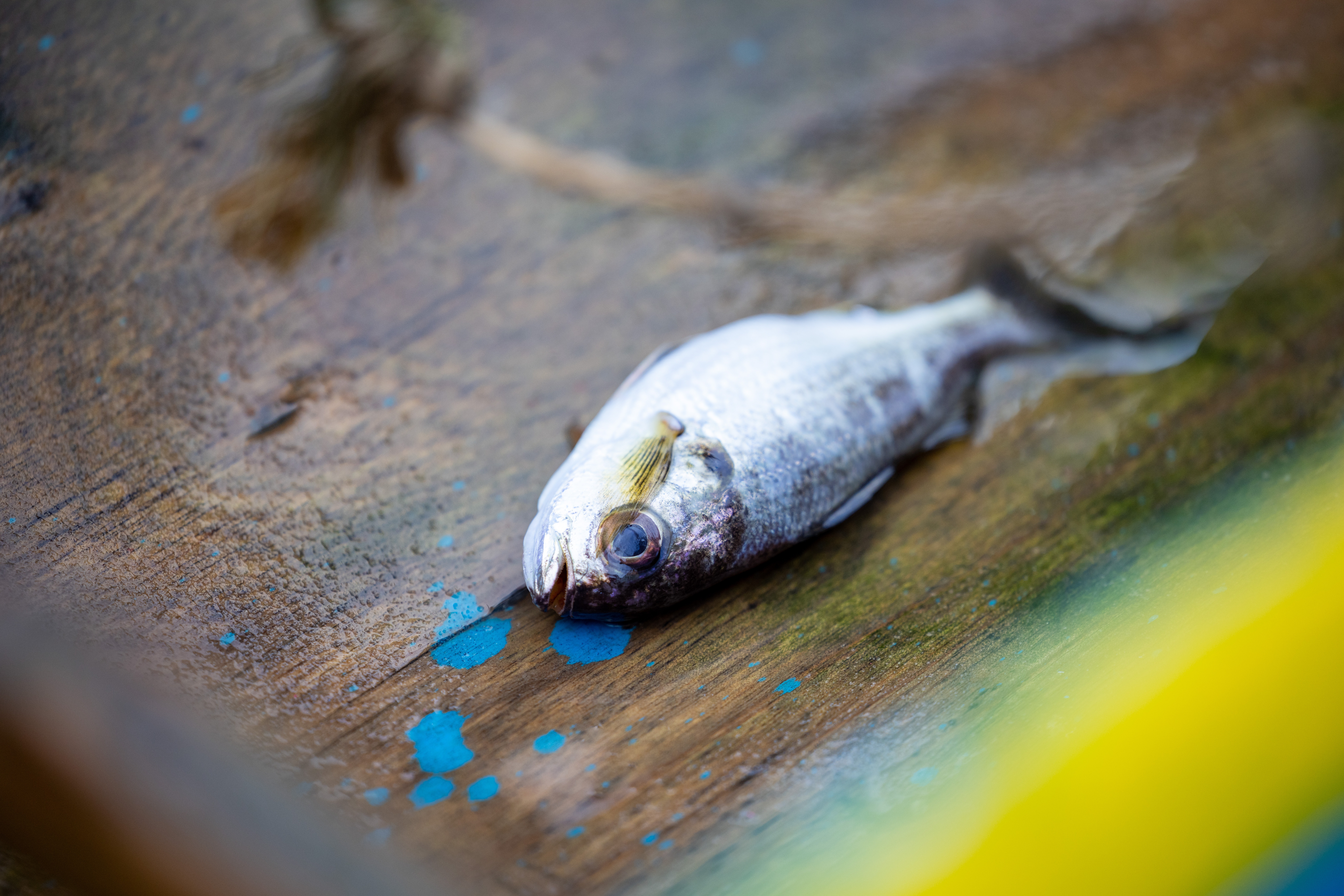 Jan 10, 2023
EU sanctions on Cameroon reflect an urgent need for fisheries reform
The European Commission has issued a 'red card' to Cameroon for failing to control its fishing fleet, meaning that EU Member States will not import fish from Cameroon until the sanction is lifted. Cameroon's flag is being used as a flag of convenience by those fishing illegally, unsustainably and unethically, making this the right decision, says the Environmental Justice Foundation (EJF).
In 2021, the European Commission issued Cameroon with a 'yellow card' warning, alerting the nation that its fishing fleet was not under control and that insufficient action was being taken to tackle illegal, unreported and unregulated (IUU) fishing. Since then, additional vessels linked to IUU fishing have been added to Cameroon's registry. Therefore, the Commission has now decided to issue a 'red card', banning imports of fish from Cameroon until reforms have taken place. Given the situation, this is the only option, says EJF.
Research by EJF last year found that 55% of the vessels in Cameroon's fleet were added in the prior five years. Even more strikingly, these vessels make up 90% of the total tonnage of the fleet, and 94% of the new vessels are owned by foreign, not Cameroonian, interests. Almost all operate outside Cameroon's waters.
This means there has been an explosion in the number of large foreign-owned vessels, some of which appear on illegal fishing registers, flying the flag of Cameroon around the world. In 2020, EJF identified Cameroon's flag as a 'flag of convenience'. Flags of convenience are a tool used by unscrupulous operators to evade accountability for illegal fishing, human rights abuses and other crimes by changing vessel registrations. The ongoing use of Cameroon's flag as a flag of convenience justifies the European Commission's decision, and the imposition of this serious sanction must drive equally bold action to lift it, says EJF.
The first step, according to EJF, is to impose a moratorium on new registrations for fishing and fishing-related vessels, and to remove the registration of vessels suspected to be using Cameroon's flag as a flag of convenience. Other nations which have received 'red cards' have taken significant action for more sustainable fisheries as a result, according to research by the EU IUU Fishing Coalition. Cameroon can do the same, says EJF.
Steve Trent, EJF's CEO and Founder, said: "The decision by the European Commission to impose a red card on Cameroon is regrettable, but absolutely the right one given the circumstances. The significant number of large foreign trawlers which have begun flying Cameroon's flag have brought no real benefit to Cameroon. They have little to no Cameroonian ownership, do not land fish at the country's ports, and do not appear to employ Cameroonian fishers. All they offer is serious harm to Cameroon's reputation, alongside a greater risk of illegal fishing and human rights abuses around the world."
"Cameroon's government has taken action in recent years to improve transparency and tackle illegal fishing. I have seen this first hand, as EJF works in partnership with the Cameroonian authorities to improve fisheries governance and ensure a more sustainable ocean. However, the danger of becoming a safe haven for illegal fishers risks undermining the progress made. Cameroon can and should use the momentum of this red card to drive ambitious, lasting reform, making sure that only legal, ethical and sustainable fishing takes place under its flag."
ENDS
Notes for editors
The Environmental Justice Foundation is an international non-governmental organisation working to protect the environment and defend human rights. EJF is a charity registered in England and Wales (1088128). www.ejfoundation.org
For more information contact:
Alex Morrice – EJF Lead Digital Campaigner
E: media@ejfoundation.org
T: +44(0)7840 748375