Nov 03, 2020
Is your pension polluting?
If your pension fund is contributing to the climate crisis you can do something about it.
This summer of fire and flood across the world leaves no doubt that the climate crisis is already here and is having an increasingly devastating impact. Bold, urgent action is needed now if we are to limit global heating and avoid the catastrophic consequences of 2°C heating: massive biodiversity die-offs, devastating droughts, uncontrollable fire-storms and an increase of deadly weather events.
Debate often focuses on the big fossil fuel companies and the role of big banks and top investment firms profiting off of the destruction of our planet. But most people don't know that their hard-earned savings may be inadvertently feeding the carbon economy through their pension funds.
At the end of 2018, retirement saving assets were valued at US$ 44 trillion globally. Some of the biggest markets worldwide are the UK, with pension assets worth US$2.81 trillion; the US – over US$16.2 trillion; and the EU – €7.7 trillion. With this much financial power, pension funds could be a force to reckon with if they decided to seriously confront climate change.
To give you an idea of just how much money this is, the entire annual economy of the UK – the world's 6th largest – is only worth £2.83 trillion.
Only around 10% of funds have any detailed formal investment policies which align with the Paris Agreement target to reach carbon neutrality by 2050, according to a survey by the Asset Owners Disclosure Project (AODP) in 2018. OECD-member pension funds alone may total €238–828 billion in liquid fossil fuel assets. The same research found that overall, the pension industry has so far been "ineffective and counterproductive" in ditching fossil fuels and mitigating the climate crisis.
The lack of transparency around pension fund investments is a major issue worldwide – most people do not know where their money is going, or how it is being used. "The vast majority of savers do not realise that their funds may be invested in companies that are involved in areas that conflict with the person's own values and ethics", according to a report from the UK Parliament. Following the Paris Agreement, the industry-led Task Force on Climate-related Financial Disclosures (TCFD) recommended that all asset managers, including pension funds, disclose all climate-related risks in their holdings, such as investments in fossil fuels. But under 20% of pension funds are following these recommendations, research has found.
The truth is, there is a good chance your pension savings are feeding our fossil fuel addiction.
Keep it in the ground
Activists around the world have been campaigning for pensions to divest from dangerous fossil fuels for years, and the movement has been gathering steam in 2020. Some of the Scandinavian funds are leading the way. API, which manages US$37billion in Swedish pension funds, announced in March that it was divesting its approximately $450 million in fossil fuel holdings in order to align with the Paris Agreement and achieve a carbon neutral portfolio by 2050.
NEST, the biggest UK pension scheme, announced in July that it would divest from companies involved in coal mining and oil from arctic drilling and tar sands, reduce its holdings in traditional oil and gas companies, and invest more in renewable energy.
This is a start, but it does not go far enough or quickly enough to prevent the worst of the climate breakdown. Pension funds exist to invest in the future security of their members - so why are they still betting on fossil fuels?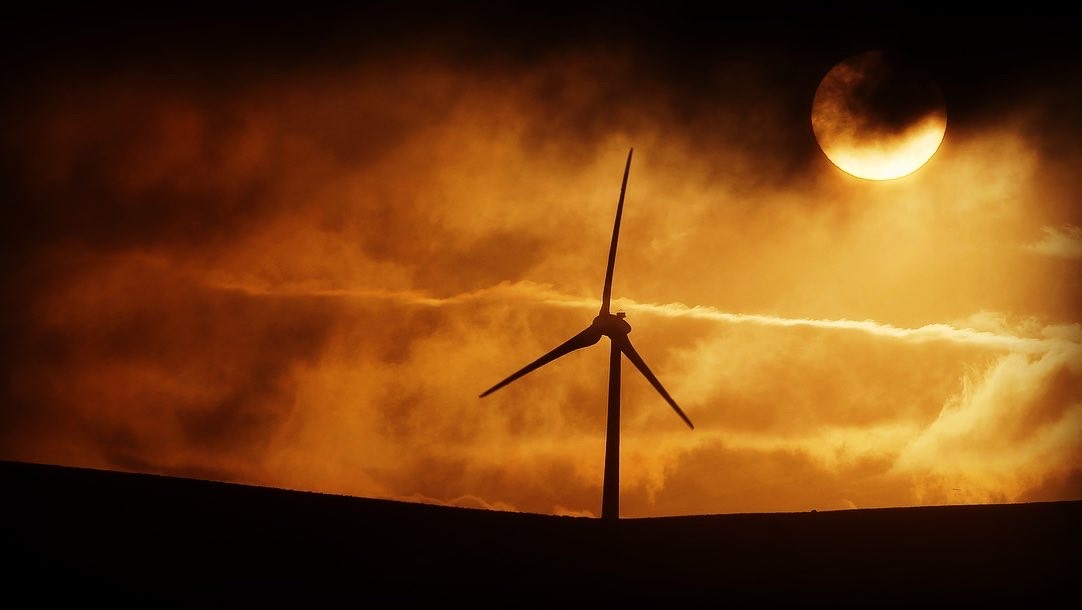 Investing in our shared future
We urgently need pension funds worldwide to recognise that by staying invested in fossil fuels, they are not only accelerating the climate crisis, but are also jeopardizing the retirement security of entire generations. Keeping our money in fossil fuels is a bad investment. Instead, pension fund managers should look to investments which contribute to a greener, more sustainable planet for our future.
Renewable energy provides a profitable alternative to fossil fuel investments; renewables like wind and solar are the fastest growing energy sources globally, and are expected to almost double their share in global electricity consumption by 2040. Other opportunities to explore are investments in nature-based solutions to climate change mitigation like forests, blue carbon like mangroves and sea grasses, and fish or whale carbons which together can help countries reach their Paris Agreement emissions reductions targets and provide sustainable livelihoods for communities worldwide.
The COVID-19 pandemic has shaken our carbon economy to its core, but our recovery presents the perfect opportunity for action. Pension funds must act now to live up to their purpose. Investing in a safe, sustainable future on a healthy planet is good business for everyone.
It's time to clean up your portfolio. Take action in your workplace today and demand that your pension fund provider ditches carbon for good.
Cover image copyright Ian Barbour | Flickr

SIGN UP FOR OUR EMAILS AND STAY UP TO DATE WITH EJF'S NEWS AND EVENTS
By subscribing to our newsletter, you ensure that you will stay up-to-date with latest news on our work and our campaigns, as well as how you have been part of achieving those goals. We carefully select what goes into our emails so that you will only receive relevant and interesting news about our campaigns. We will let you know when we have exposed a critical environmental issue or uncovered human rights abuses. We will ask you to get involved when your actions can make a difference, and we look forward to inviting you to our events.