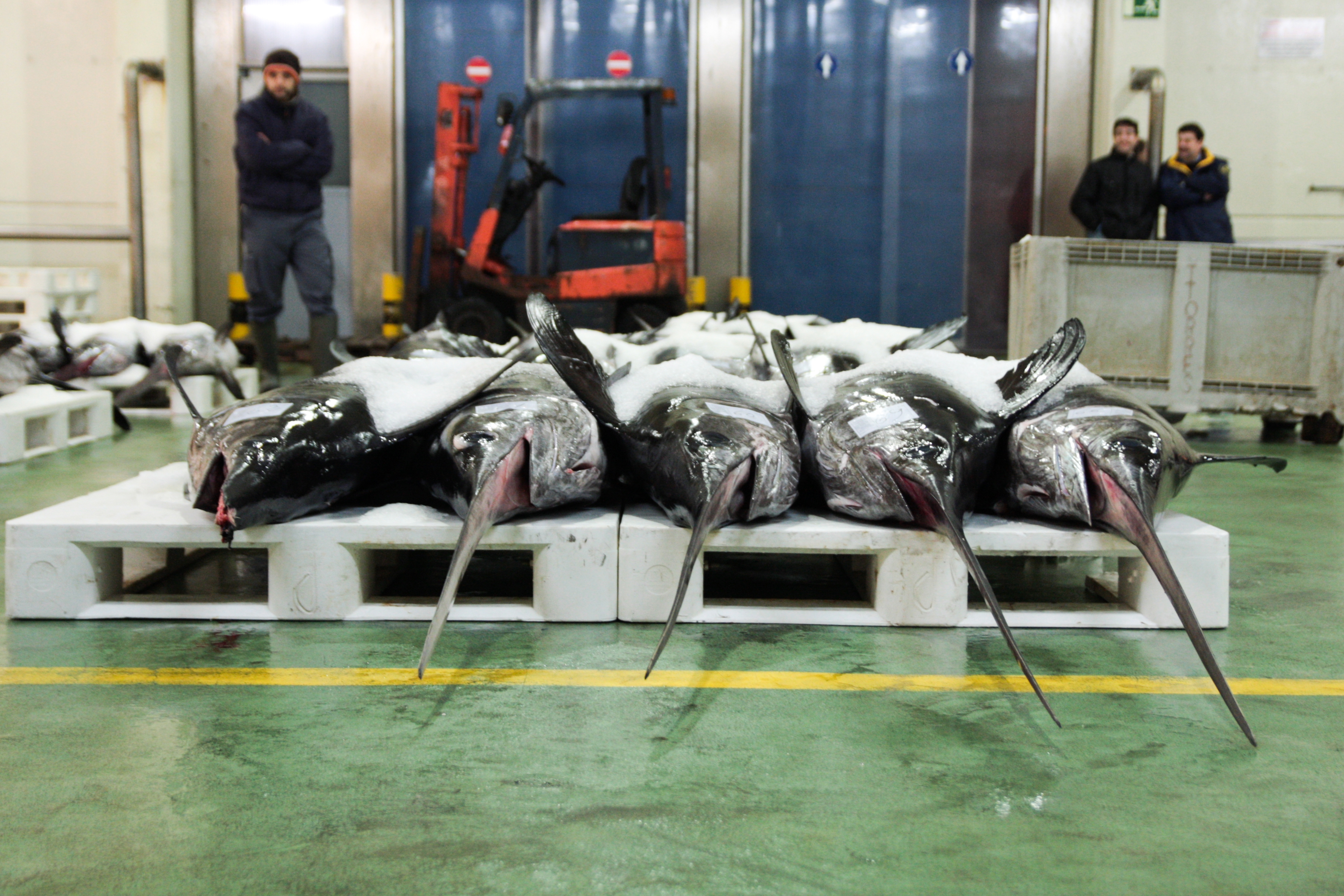 Oct 03, 2023
Mediterranean countries not on track to protect the Mediterranean against illegal and unsustainable fishing
A high-level conference on the protection of Mediterranean fisheries - MedFish4Ever - taking stock of progress since the adoption of Malta MedFish4Ever Declaration in 2017: more decisive action needed to reach agreed targets
On 3 and 4 October, representatives from contracting parties (CPCs) of the General Fisheries Commission for the Mediterranean (GFCM), the regional fisheries management organisation comprised of riparian countries of the Mediterranean Sea, as well as civil society and industry representatives gather in Malta for the High-level Conference on MedFish4Ever Initiatives to assess the progress made by the riparian countries on advancing towards a sustainable Mediterranean. In 2017, ministers and other high-level officials pledged to save the Mediterranean fish stocks and protect the region's ecological and economic wealth through the adoption of the Malta MedFish4Ever Declaration. They agreed to enhance the knowledge about the health of the fish populations, promote a culture of adherence to agreed rules, eliminate illegal, unreported, and unregulated (IUU) fishing, and support sustainable small-scale fisheries.
With 5 years left to reach the targets, a group of civil society actors, including EJF, conclude that Mediterranean countries are falling behind on their commitments: only about one-third of pledges can be considered fulfilled. Out of the 20 key commitments contained in the declaration, only 7 have been achieved, 8 are partially achieved, 3 lack significant progress, and the remaining can't be properly assessed due to the lack of available data.
A key area where more resolute action by contracting states is needed to eliminate illegal fishing activities from the Mediterranean effectively is ensuring the existing rules are being respected. If riparian states are serious about the long-term sustainability of Mediterranean fisheries and securing the livelihoods of vulnerable coastal communities and artisanal fishers, they must give teeth to the GFCM, enabling it to act when cases of illegal fishing are identified.
Jesús Urios Culiañez, EJF's lead campaigner for the Mediterranean, says, "It is fundamental to put in place a strong compliance mechanism with dissuasive measures in cases where GFCM rules are not being respected. This builds trust, ensures a level playing field among member states, and promotes a culture of compliance. This is a key element in the fight against IUU fishing and overall for a more healthy Mediterranean."
GFCM was also meant to ensure that by 2020 all states have an adequate legal framework and the necessary human and technical capabilities to meet their control and inspection responsibilities as flag, coastal, and port states. Little progress has been achieved in this regard.
This failure of GFCM contracting states to set up an effective regional framework to address cases of systemic illegal fishing and the lack of appropriate support can have devastating consequences for marine ecosystems and coastal communities that depend on a healthy ocean. For example, an investigation by EJF in collaboration with FishAct in the Gulf of Gabès, Tunisia, found that a form of bottom trawling, locally known as kiss trawling, has increased over the years despite being illegal under Tunisian and GFCM rules. The GFCM needs to ensure Tunisia has the necessary support, including human and technical capabilities, to protect the Gulf of Gabès and ensure a just transition for impacted communities.
We need a major boost to solve problems of non-compliance, illegality, and unsustainable fishing. This high-level conference is an opportunity to initiate a dialogue on improving transparency in Mediterranean fisheries. The Global Charter of Transparency details the simple, cost-effective measures that are immediately available to combat the illegality and abuses that are facilitated by the opacity of seafood supply chains.
EJF is in Malta, urging Mediterranean states to take decisive action to fulfil the objectives set in the 2017 Malta MedFish4Ever Declaration and secure a sustainable Mediterranean.