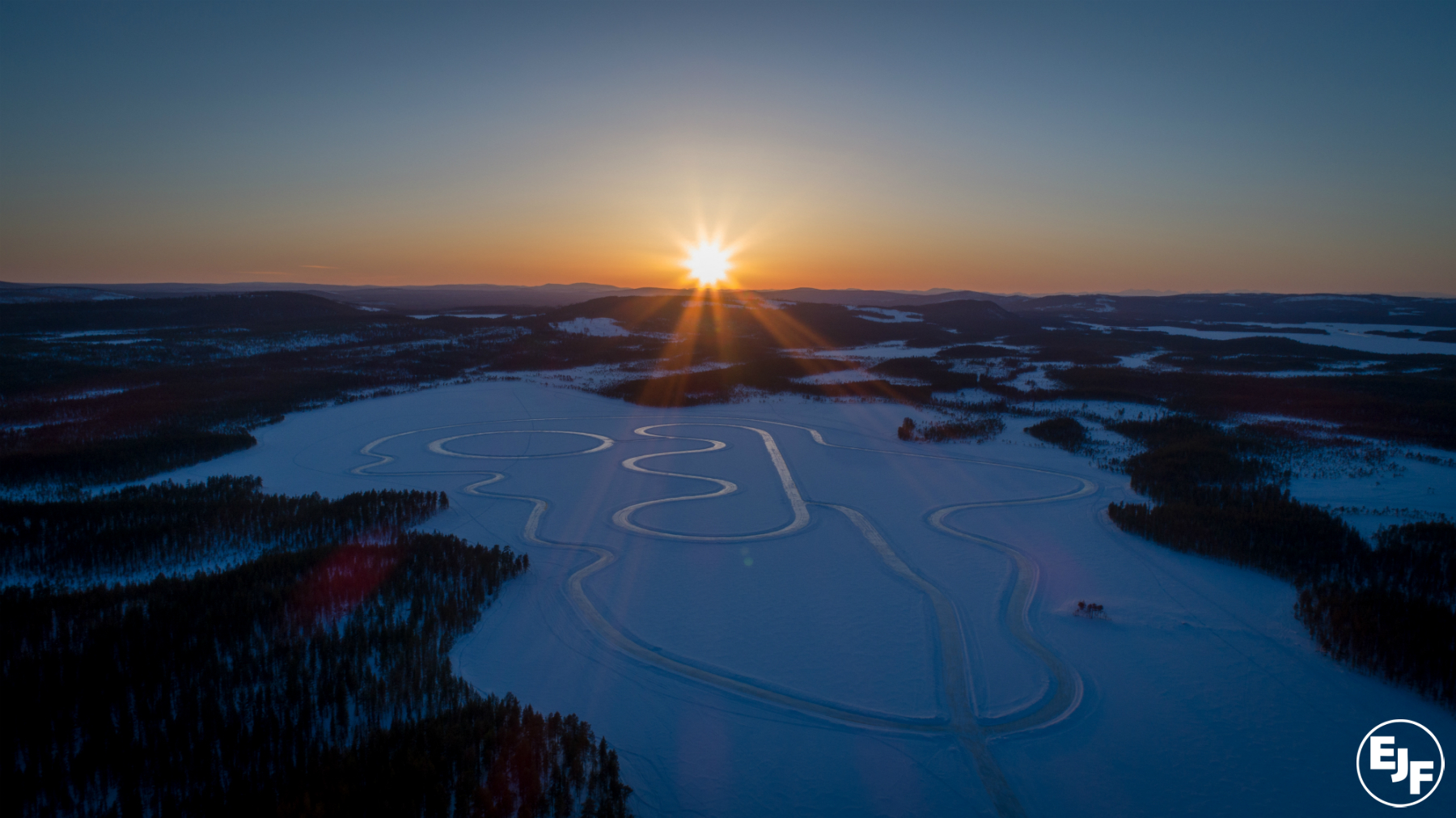 Oct 03, 2018
MPs must stand by the Paris Agreement
EJF is calling on MPs to stand up for the commitment the UK made on climate change as a signatory to the Paris Agreement. They must ensure that the UK plays its part in stopping global warming from exceeding 1.5 degrees.
The UK is currently aiming for emissions cuts of just 80% by 2050—a target it's not even on course to meet from 2023 onwards. For greenhouse gas emissions to fall sufficiently to be in alignment with the Paris pledge of 1.5 degrees, the UK needs to aim for zero-carbon by 2050 at the latest.

Climate change is a huge threat to the natural world and to human rights. People around the world who are already poor or marginalised are put at greater risk as resources become scarcer and conflict more likely on a hotter and more dangerous planet. EJF's previous research shows that climate change will contribute to increased refugee flows, as well as a greater risk of violence and threats to international peace and security.
One of the many injustices of climate change is that people who are most at risk from its impacts are the least responsible for causing the problem. Poor people in developing countries, such as those who rely on subsistence farming on marginal land or who cannot afford to move away from coastlines which are threatened by rising seas have contributed relatively little to carbon emissions. But these carbon emissions are causing such damage to the climate and the natural world. These people will be hit first and hardest by the heatwaves, storm surges and decreased agricultural productivity brought by a warming climate, and by the conflict and instability that these impacts will increase.
The huge risk that climate change poses to the human rights of people who already struggle to survive on inadequate resources makes it even more imperative for wealthy countries to decarbonise rapidly. A country such as the UK, which bears significant historical responsibility for cumulative carbon emissions, has also reaped the economic benefits of centuries of fossil fuel-based development. It must therefore take all possible steps to cut its own greenhouse gas emissions as rapidly as possible, as well as providing financial and technical support to developing countries to help their citizens benefit from clean energy, clean air and green jobs.
The Paris Agreement recognises the grave danger posed by climate change, and that limiting the temperature rise to 1.5 degrees would reduce the risks and impacts of anthropogenic global warming. The UK is a signatory to this agreement, but at the moment its emissions targets and trajectory are too high to allow it to fulfil this pledge.
EJF is calling on UK Members of Parliament to support the Paris Agreement target and ensure that the UK plays its part in avoiding dangerous and unjust levels of global warming. We're asking MPs to put their name to our letter to the climate Minister, Claire Perry, urging her to re-set carbon budgets now to get the UK on course to zero-carbon by 2050, as well as provide support to developing countries which also need to decarbonise.
The more MPs who sign this letter, the more likely the Minister will be to listen to this call and get the UK's carbon budgets on track for zero emissions by 2050.
If you live in the UK please email your MP to ask them to add their name to this letter
By asking your MP to support the path to zero emissions, you can help us put pressure on the Government to keep the UK to its commitment on climate change, and support people in developing countries around the world who are already facing the dangerous impacts of climate chaos.
SIGN UP FOR OUR EMAILS AND STAY UP TO DATE WITH EJF'S NEWS AND EVENTS
By subscribing to our newsletter, you ensure that you will stay up-to-date with latest news on our work and our campaigns, as well as how you have been part of achieving those goals. We carefully select what goes into our emails so that you will only receive relevant and interesting news about our campaigns. We will let you know when we have exposed a critical environmental issue or uncovered human rights abuses. We will ask you to get involved when your actions can make a difference, and we look forward to inviting you to our events.