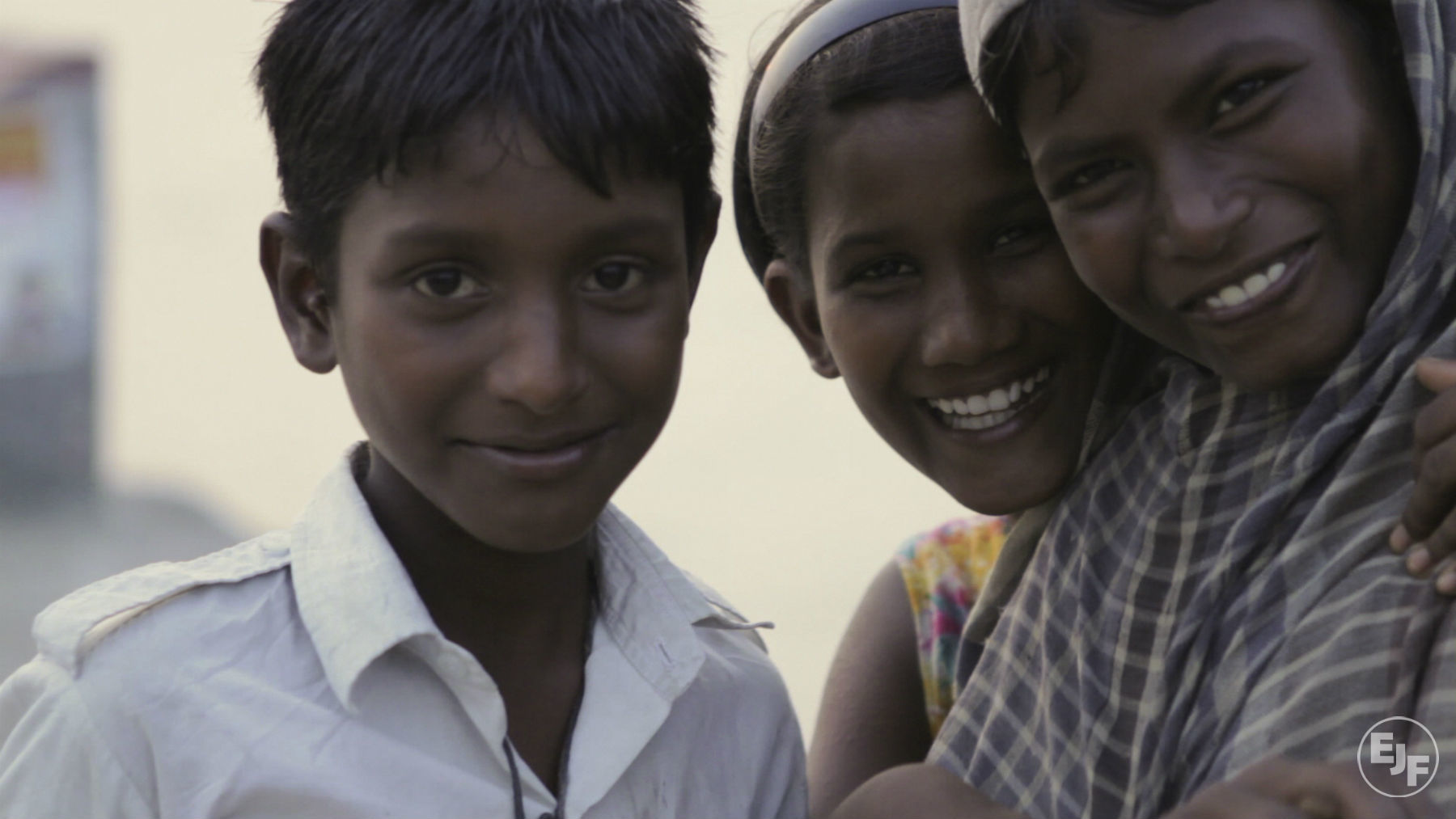 Mar 29, 2018
New hope for climate refugees? EJF view on the UN Global Compact on Migration
This month, delegates gathered to begin debating the first draft of the Global Compact on Migration (GCM). As the first overarching international agreement of its kind, it is a unique opportunity to improve protections for the human rights of refugees and migrants.

However, as a soft-power tool that does not place any binding obligations on countries, it cannot replace the unambiguous, legally binding agreement to protect climate refugees that the Environmental Justice Foundation (EJF) is calling for.
Steps forward
EJF welcomes the clear recognition of climate as a cause of migration in the GCM draft, and its human rights focus.
Investment in climate change mitigation is key to minimizing the drivers that force people from their country of origin, the draft asserts. It also calls for better understanding of the movements of those affected by both sudden-onset natural hazards and slow-onset environmental degradation linked to climate change.
EJF has long been calling for explicit recognition that people are bring forcibly displaced from their homelands by climate change, by both sudden disasters and slow-onset degradation.
Climate mitigation is also absolutely essential.
"We must make it possible for people to remain in their own countries in safety and dignity," the draft GCM states. To do that we must strive to achieve the goal of the Paris Agreement, and hold average global temperature rise to well below 2°C.
For those millions of people for whom climate action has come too late, we must put clear and effective protection in place.
Rights and recognition for climate refugees
The draft GCM commits to human rights-based mechanisms for the status determination of migrants, but does not mention climate refugees.
This is step in the right direction, but we must be more explicit.
A legal definition of the status of those fleeing their homelands and forced to seek refuge as a result of climate change is urgently needed. And to prevent any erosion of rights and protections for those already defined as refugees, such action must take place entirely outside of the scope of the 1951 Convention Relating to the Status of Refugees.
The fact that those fleeing their countries as a result of climate change have no clear status as refugees means that they are largely absent from the Global Compact on Refugees, which is being developed in tandem with the GCM.
However, the need for clearer definitions was also raised as part of this sister agreement, along with a statement that, where appropriate, the UN Refugee Agency will advise on measures to protect those displaced by climate change.
The tacit acknowledgement from both the Global Compact on Migration and the Global Compact on Refugees that clearer definitions and protections are needed for those displaced by climate change shows that the time to act is now.
The EU in particular has a unique opportunity to provide the leadership and vision needed for this urgent issue. EJF calls on governments to recognise climate refugees and support a new legal agreement, to guarantee their rights and their fair claim to our shared world. Join us.