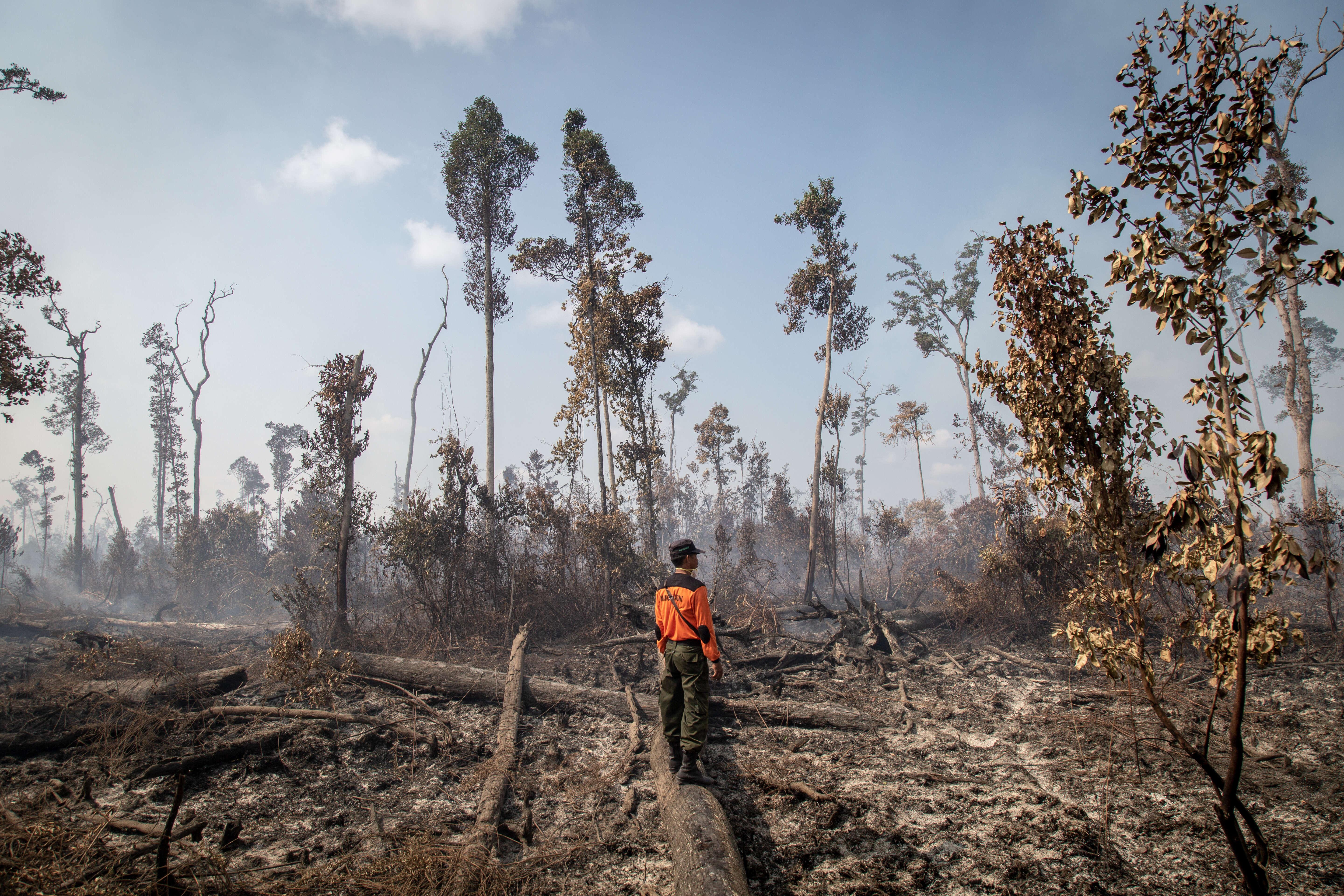 Dec 15, 2021
Nothing short of betrayal: the COP26 climate pact
By Steve Trent, founder and CEO of the Environmental Justice Foundation, and Tanvir Shakil Joy, MP, Bangladesh.
After two weeks of negotiations, more than 190 countries have agreed on a new climate pact. But as these leaders pat themselves on the back, those on the frontline of the climate crisis look on with dismay.
Branded as the most inclusive COP to date, the reality of COP26 was activists and NGOs left out in the cold, and billionaires and fossil fuel representative sitting at the negotiating table. How can we have just climate policy when the most affected communities are shut out of decision-making while the worst polluters are welcomed in?
The loopholes and the hedging language that emerged from COP are nothing short of a betrayal of the people already enduring the worst impacts of climate breakdown. Millions are already suffering, and millions more will feel the pain of the climate crisis before COP27, yet world leaders continue to talk without taking the action that we all know is needed.
Loss and damage
Once again, leaders at COP26 failed to commit to any new funds for 'loss and damage' ­– the devastation caused by the climate crisis to lives, livelihoods and infrastructure. The new agreement recognises that this destruction is happening, and urges developed countries and the private sector to offer support those communities suffering, but without a legally binding mandate to this effect, these people will continue to be physically and financially devastated by the worsening impacts of climate breakdown.
For the communities on the frontline of the climate crisis, who have no means of preventing or adapting to its impacts, this apathetic response could cost them their future. When cyclone Amphan hit Bangladesh in May 2020, it destroyed over 200,000 homes, killed more than 100 people and displaced millions. The loss and damage was so much more than just physical infrastructure – it cost people their livelihoods, community and culture.
The climate crisis has been created by developed nations, yet developing countries are paying the price. This is environmental injustice, and yet the developed world continues to ignore its responsibilities and the vast debt it owes the developing world. The richest countries continue to prioritise the luxuries their addiction to carbon has delivered over the most basic human rights of those in poorer countries – those who have done the least to heat our world. By hiding behind fine words and eloquent speeches, leaders are simply shelving this very real issue of life and death.
Adaptation and mitigation
The new pact once again failed to deliver the US$100bn per year in climate finance promised to developing countries. This is a moral failure on the part of developed nations, jeopardising the trust we need for a global response to a global crisis, and sentencing millions to die in the Global South. How can these countries cut emissions and cope with the impact of the climate crisis without sufficient help from the nations that caused the crisis?
Moreover, most of this financing is currently allocated to emissions-cutting projects – mitigation – rather than adaptation. The new climate pact has pledged to double the proportion of climate finance going to adaptation, but Bangladesh, the UN and many other developing countries are calling for a 50:50 funding split between adaptation and mitigation. We need to acknowledge there are parts of the climate crisis which are already 'locked in', and support communities to withstand the storm surges and rising sea levels that are already here.
We need action now, including delivery on climate finance, not more promises, pledges and plenaries.
Climate refugees
With limited progress made on loss and damage funding or climate finance, and countries therefore unable to adapt to or mitigate the impacts of climate breakdown, the issue of climate refugees must now take centre stage. Developed nations need to stop dodging the question on climate displacement. Millions of people have already been displaced and millions more will lose their homes between now and the next COP. This is not an issue that can be ignored or delayed any longer.
Climate refugees currently cannot seek legal protection and sanctuary in any country in the world, leaving them exposed to the environmental, economic, political and social impacts of climate breakdown. In 2020, 30 million people were displaced by natural disasters, yet this issue was still not on the agenda at COP26.
We need a new international legal framework for the protection of climate refugees, separate from the 1951 Geneva Convention. Climate displacement will be a defining issue of the next decade, and we must act now to protect the dignity and human rights of these people.
Supported, not saved
Developing countries aren't just pushing for a fair financing system from those nations overwhelmingly responsible for the crisis. They are also leading on solutions. At COP26 the Climate Vulnerability Forum (CVF) – a group of states particularly impacted by the destruction of global heating – released a new "Dhaka-Glasgow declaration", voicing the demands of developing nations and steering negotiations at COP26. Bangladeshi Prime Minister Sheikh Hasina, current chair of the CVF, called for ambitious nationally determined contributions to emissions reductions from major greenhouse emitters, and said any pact should address existing climate-related damages, including the migrants and refugees created by environmental displacement. These countries do not need to be saved, they need to be worked with, supported and respected.
In our fight against climate breakdown, we will lose unless we unite. We cannot settle for the COP26 climate pact, and we cannot wait for COP27 to act – we need world leaders to step up and take action now.
This story was originally published by Business Green and is reposted here with permission.