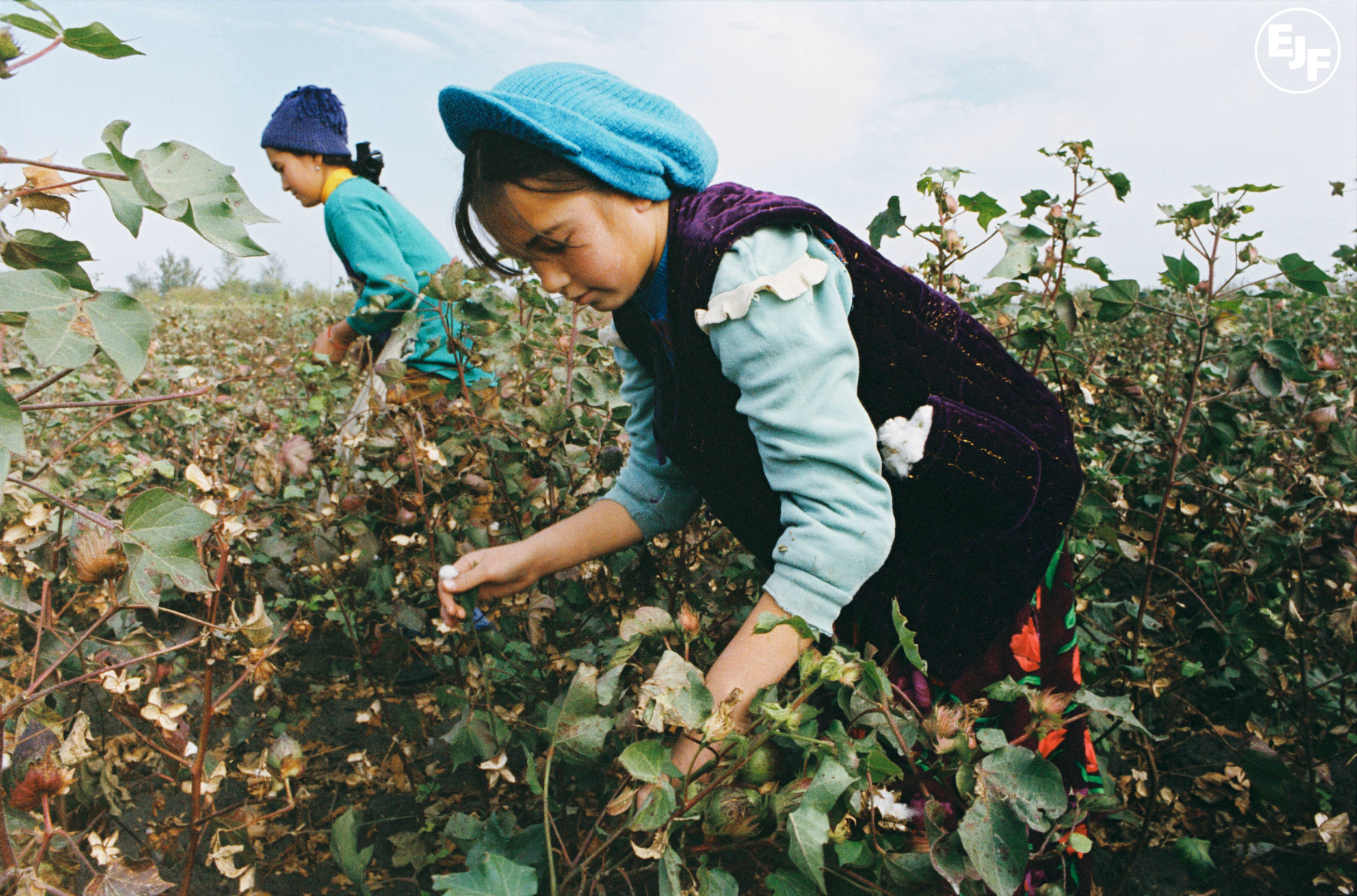 Oct 10, 2014
Tesco takes a stand against forced labour in Uzbek cotton harvest
Tesco, one of the first retailers to ban the use of Uzbek cotton in their supply chain in 2007, made a public commitment today to join Target, Walmart, C&A, Marks and Spencer, Ikea and H&M as signatories to the Responsible Sourcing Network's Cotton Pledge.

Tesco renewed their commitment to sustainable and equitable cotton production by signing the pledge not to source cotton from Uzbekistan, where forced labour is rife in the cotton harvesting.
"Eliminating cotton picked with forced labour is a critical step in the responsible sourcing process, and this, as well as eradicating other human rights abuses buried deep in global supply chains requires concerted and coordinated efforts." Giles Bolton, Responsible Sourcing Director for Tesco
EJF applauds this action and calls on all retailers to follow the lead Tesco has taken.
EJF has documented extensive human rights and environmental abuses within the Uzbek cotton industry. Our internationally acclaimed White Gold report and film exposed how the billion-dollar cotton industry caused an environmental catastrophe and human rights abuses in Uzbekistan. The disastrous demise of the Aral Sea, arguably one of the greatest environmental disasters of the 20th century, was brought about by the diversion of the rivers that once fed it to irrigate cotton fields. Our 2006 White Gold investigation exposed the endemic use of forced child labour in the annual cotton harvest in Uzbekistan, which was unique for the scale of forced child labour. Hundreds of thousands of children were physically forced annually to work in the fields undergoing arduous work for little or no pay, at threat from physical violence and dangerous chemical pesticides, and denied their school education.
Watch the White Gold film here.
This autumn young children are absent from the cotton fields for the very first time and are instead at their school desks. Children under 16 have not been forced en masse by the Uzbek government to pick cotton this year. Our local partner UGF (Uzbek-German Forum for Human Rights) reported that minors aged 16 and 17 had still been forced into the fields, but in one case some teenagers had been returned to their school after the media reported they were working in the cotton fields and local government officials arrived to take them back to their school teachers.
Whilst much still needs to be done to address labour violations in the cotton fields of Uzbekistan, and to protect teenagers and adults from labour and human rights abuses, it is important to note that there has been some success in reducing grave human rights violations in the last 8 years. We are thrilled that EJF's campaign goal of eradicating forced child labour from cotton production in Uzbekistan has been achieved, at least in part this year.
Since 2006, consistent pressure on the Uzbek Government from policy-makers, civil society, members of the public and major retailers such as Tesco, has altered industry practices. It is important that we continue to work collaboratively to deal with the environmental and social issues linked to cotton production, including toxic pesticides, the misuse of water and forced labour.