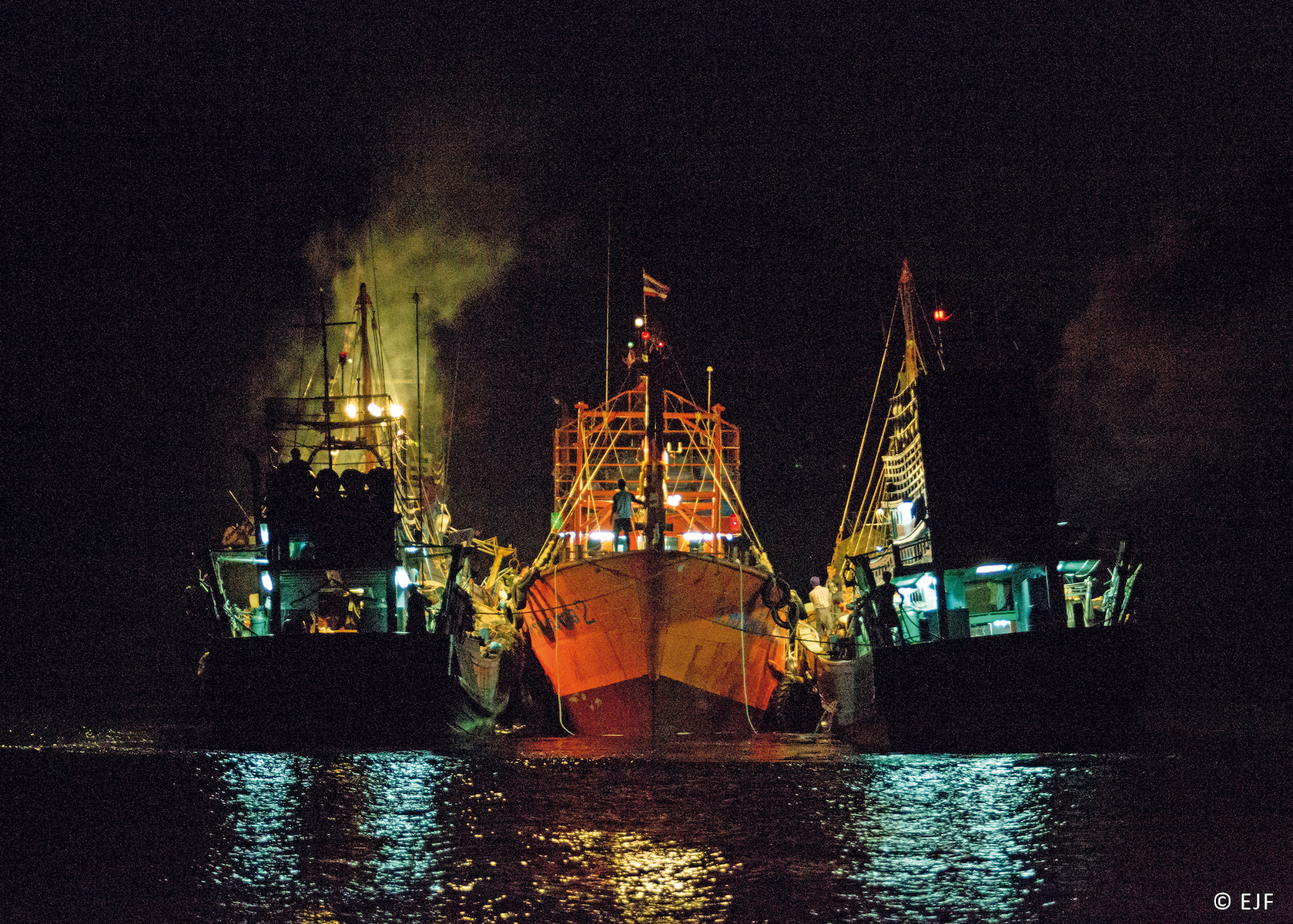 Dec 19, 2019
Thailand's fishing industry is in danger: The reforms protect it
This week, thousands of fishermen gathered outside Thailand's agriculture ministry, protesting the country's fisheries reforms. However, the degradation of their industry does not spring from measured reform – it is the result of decades of illegal overfishing and almost total lack of regulation.
To rollback reforms now is a seriously misguided course of action, which would likely lead not only to the return of rampant illegal fishing, trafficking and slavery, but the complete collapse of Thai fisheries.
The National Fisheries Association of Thailand is a powerful industrial lobby that has been using the protests, along with secretive, closed door meetings, to pressurise the government to rollback reforms – reforms that have been instrumental in fighting human trafficking, violence and slavery in Thai fisheries.
Mongkol Sukcharoenkana, NFAT president, is quoted as saying: "If the government won't fix the problems for us, we'll just oust them."
The first of NFAT's demands is that all restrictions on crew and catch transfer at sea be lifted. This would allow abusive vessel owners to swap enslaved migrants between vessels so that they almost never made landfall, so that there was virtually no chance of escape, or detection by the authorities. Illegally caught fish could be laundered between boats so it was no longer traceable, making its way into international supply chains.
The European Commission only this year lifted its 'yellow card' – a formal warning for illegal fishing that could lead to import bans to the EU. With a new government now in place, the Commission is watching to see if this means that progress will continue to grow, or whether the work of the past will be swept away. Yielding to NFATs demands will certainly mean the latter.
Without access to these hugely valuable markets what future is there for Thai fisheries? Where will jobs and livelihoods come from if fish populations are plundered illegally?
Consumers are not stupid. The world will not accept that abuse of trafficked, vulnerable labourers is a necessary evil to keep Thai fisheries afloat. It is simply evil. And it must be stopped.
SIGN UP FOR OUR EMAILS AND STAY UP TO DATE WITH EJF'S NEWS AND EVENTS
By subscribing to our newsletter, you ensure that you will stay up-to-date with latest news on our work and our campaigns, as well as how you have been part of achieving those goals. We carefully select what goes into our emails so that you will only receive relevant and interesting news about our campaigns. We will let you know when we have exposed a critical environmental issue or uncovered human rights abuses. We will ask you to get involved when your actions can make a difference, and we look forward to inviting you to our events.