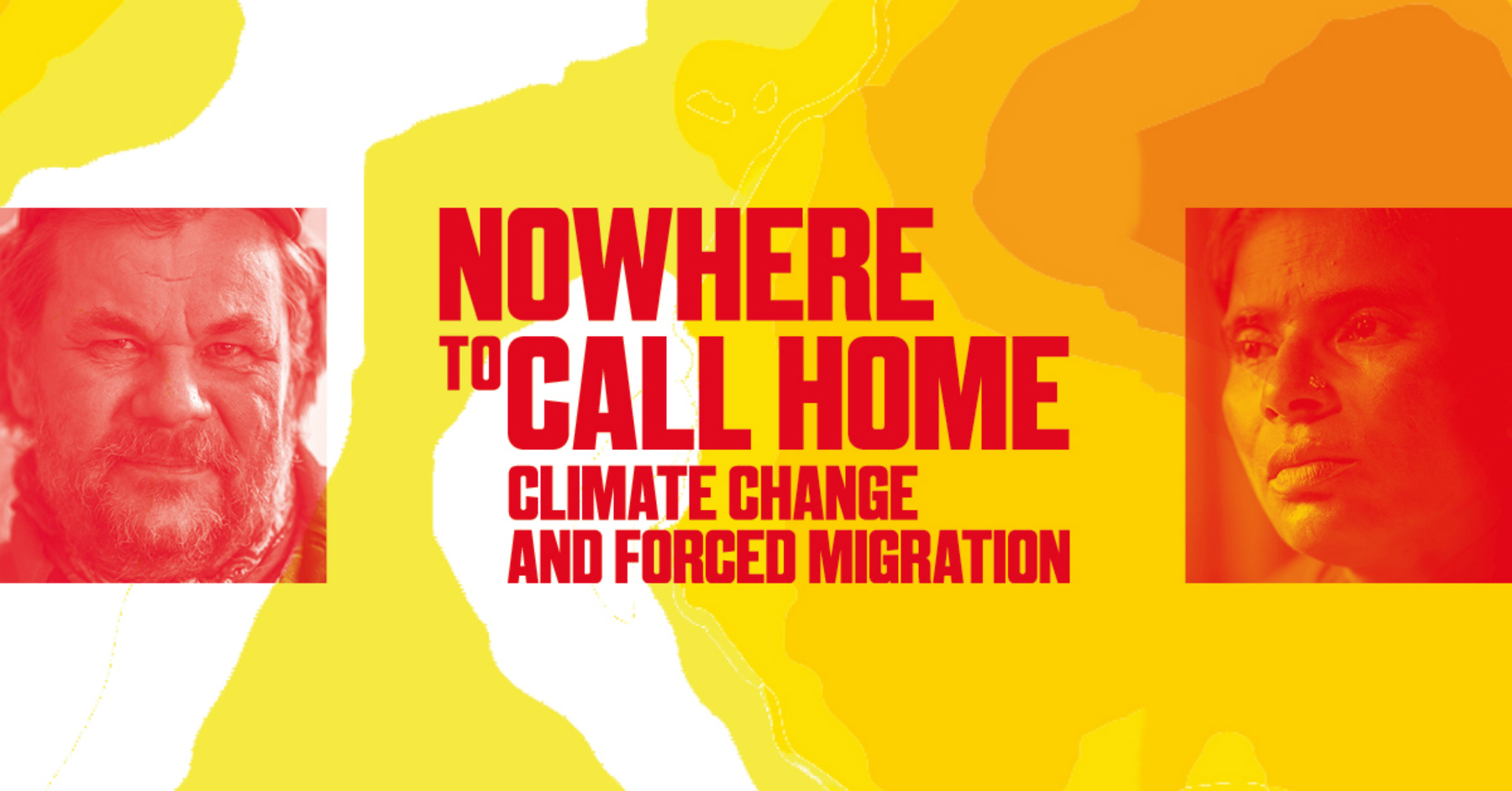 Oct 24, 2018
EJF at the National Theatre
EJF and The National Theatre are to host an exhibition opening 26 October 2018 telling the stories of people living at the frontlines of climate change.
We will be projecting our images onto the iconic National Theatre in London every night from 26 October to 2 November.
Nowhere to Call Home is an outdoor projection and online audio experience exploring the human issues around climate change and forced migration.
Opening with an evening of film and debate as the National Theatre host 'Protecting People and Planet with the Environmental Justice Foundation', the exhibition will run from 26 October to 2 November.
The exhibition will feature images and videos of climate refugees from Bangladesh and Sami people from the Arctic, whose way of life is threatened by climate change.
By combining photographic and filmed portraits the experience offers an understanding of the devastating impacts climate change is already having for some of the world's most vulnerable.
The accounts of forced migration and threats from extreme weather events have been dramatised by playwright Ursula Rani Sarma and performed by actors from Bangladesh and Sweden.
Rani Sarma said:
"Climate change is a subject very close to my heart and I was delighted to have been asked to be part of the Season for Change project. I can't think of a better way to tackle this vital issue than to focus on the voices of individuals who have been directly affected by it.
"Facts and figures are all too easy to ignore but it is harder to turn away from one person's searing gaze and their equally scorching account of how their lives have been destroyed, all because of forced migration due to climate change. I hope that by naming these people, by holding up their portraits and giving their words a platform, they can become more than just another statistic."
You will be able to access the live experience from anywhere in the world on Twitter, Instagram, Facebook and YouTube on 26 October.
To watch the films at any time during 26 October – 2 November, visit the National Theatre website or go to the National Theatre's Instagram TV. The films will also be available to watch in the Lyttelton Foyer.
The exhibition is part of the National Theatre's Season For Change, a series of events looking at the impacts of climate change.