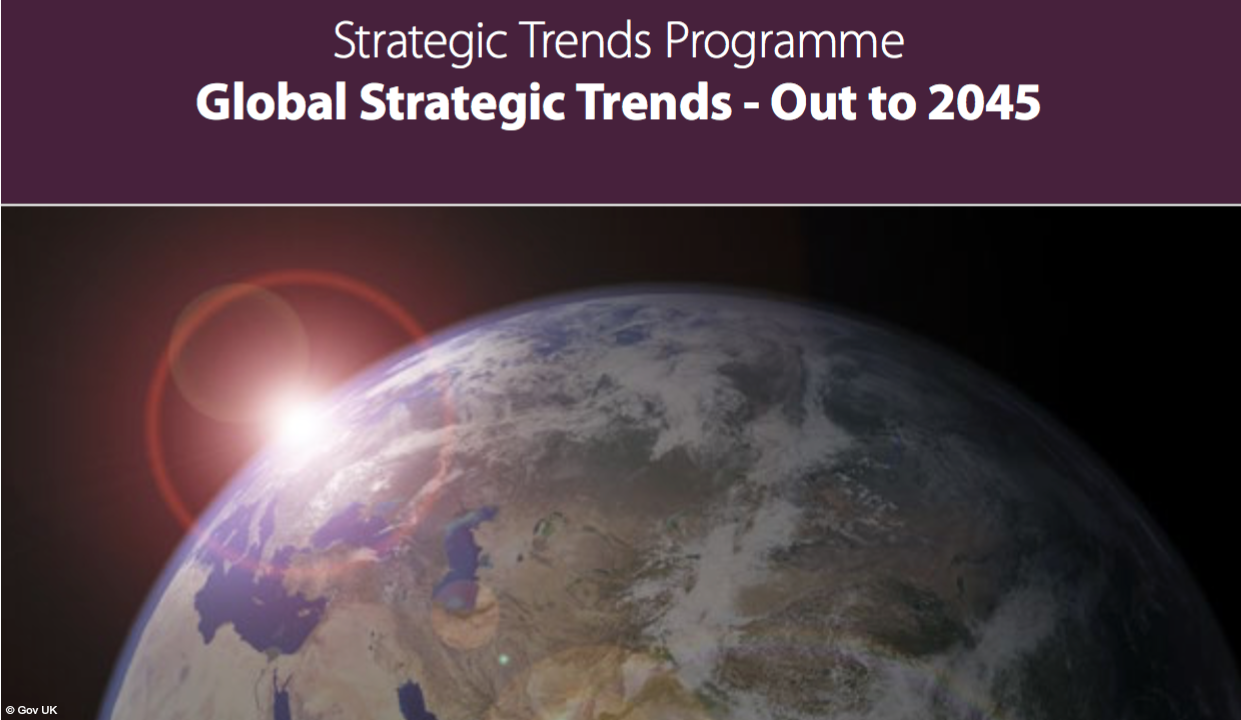 Jul 03, 2014
UK military highlights threat that climate change poses to global security
A new study from the UK Ministry of Defence highlights climate change as one of the major security challenges of the coming years.
Climate change is one of the major security challenges of the coming years, according to the UK Ministry of Defence report.
The study, Global Strategic Trends - out to 2045, is the fifth edition of the report which draws on research from a department within the MOD, to build "a comprehensive view of the future". This latest installment underscores the fact that climate change is fast becoming one of the most pressing issues on the international security agenda.
The report finds that demand for food, water and other key resources is likely to grow significantly in the coming decades. The availability of these resources is threatened by changing weather patterns and temperature rise. This has potentially grave consequences for global peace and security, as EJF's Gathering Storm report highlights: "at least 40 per cent of all intrastate conflicts in the past 60 years have a link to natural resources".
The report also notes that climate change is likely to be a major cause of migration and displacement in the future. Severe food shortages are identified as one scenario which could lead to sudden cross-border migration, triggering security concerns and social unrest. EJF has drawn attention to the protection issues that those displaced by climate change face, calling for international recognition and targeted assistance for climate refugees.
The MoD report is intended to inform long-term policy plans. It's conclusion that climate change is likely to dramatically increase the work of the world's militaries and the need for humanitarian assistance reiterates the urgent need for international cooperation and ambitious action to both mitigate and adapt to the emerging impacts of climate change.
SIGN UP FOR OUR EMAILS AND STAY UP TO DATE WITH EJF'S NEWS AND EVENTS
By subscribing to our newsletter, you ensure that you will stay up-to-date with latest news on our work and our campaigns, as well as how you have been part of achieving those goals. We carefully select what goes into our emails so that you will only receive relevant and interesting news about our campaigns. We will let you know when we have exposed a critical environmental issue or uncovered human rights abuses. We will ask you to get involved when your actions can make a difference, and we look forward to inviting you to our events.