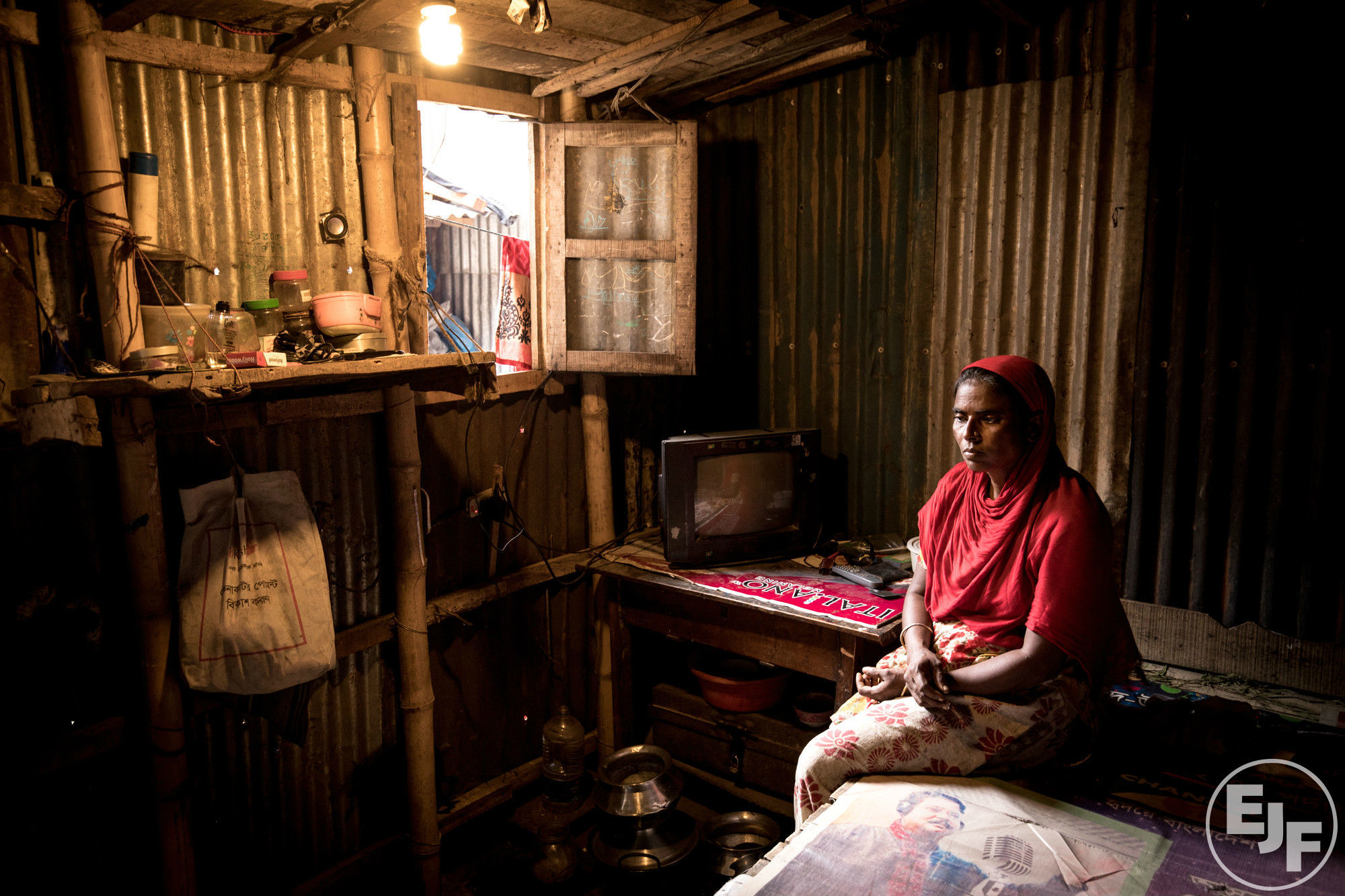 Dec 11, 2018
UN adopts the Global Compact for Migration, but where is the support for climate refugees?
Yesterday, the UN General Assembly adopted a new international agreement on migration – the Global Compact for Safe, Orderly and Regular Migration (GCM). Although improvements have been made on earlier drafts, a separate, clear and binding international agreement on the rights of climate refugees who have been forced to leave their own country is still urgently needed, says the Environmental Justice Foundation (EJF).
In a move encouraged by EJF, the final draft of the GCM was updated from earlier versions to include "the adverse effects of climate change" as a distinct driver of forced migration.
This is a marked change from the original draft released in January, which listed "sudden on-set natural disasters, slow-onset environmental degradation, emergency situations, and other life-endangering circumstances" as causes for forced migration, but did not directly mention climate change.
Evidence of climate change as a driver of forced migration is clear. Earlier this year, a report by EJF found that as many as one in every seven people in Bangladesh will have been forced to leave their homes by 2050, because of climate change. The UN Refugee Agency assert that "displacement linked to adverse effects of climate change is a current reality and expected to increase in future."
Extreme weather events – from floods and storms, to heatwaves and drought – are already displacing an estimated 41 people each minute, and as temperatures continue to increase, climate extremes will worsen, sea levels will rise and the world's most vulnerable will bear the brunt.
Disappointingly, despite the fact that all 193 member nations – bar the USA – approved the final draft just six months ago, several countries have now withdrawn from the GCM. Slovakia is the latest to withdraw, following Austria, Czech Republic, Hungary, Latvia and Poland, and four non-EU nations. A further six nations are still in deliberations.
Climate change is indeed a severe crisis, but closing borders is not the way to deal with it.
EJF sees the adoption of the GCM, with the inclusion of the adverse effects of climate change as a driver of forced migration, as a step in the right direction. The recognition of this issue by the UN General Assembly represents hope for the vast numbers of people at risk of forced migration due to climate change.
Despite this, the GCM still falls short of the binding international agreement called for by EJF, clarifying the rights and ensuring the protection of climate refugees. To help make this a reality a clear, legal definition of those fleeing their homelands and forced to seek refuge as a result of climate change is urgently needed.
With the human cost of climate change increasing each year, we must act now to ensure the protection of climate refugees.
EJF is calling for protection for climate refugees, along with highlighting the absolute priority of ending our carbon addiction, immediately reducing greenhouse gas emissions and meeting our shared international commitment under the Paris Agreement to ensure that temperature rise is kept below 1.5°C above pre-industrial levels.
SIGN UP FOR OUR EMAILS AND STAY UP TO DATE WITH EJF'S NEWS AND EVENTS
By subscribing to our newsletter, you ensure that you will stay up-to-date with latest news on our work and our campaigns, as well as how you have been part of achieving those goals. We carefully select what goes into our emails so that you will only receive relevant and interesting news about our campaigns. We will let you know when we have exposed a critical environmental issue or uncovered human rights abuses. We will ask you to get involved when your actions can make a difference, and we look forward to inviting you to our events.