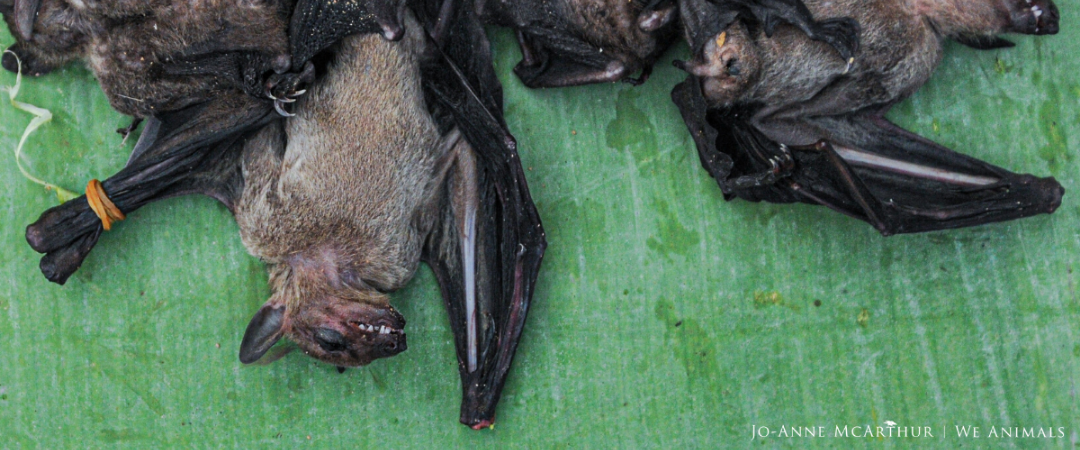 May 11, 2020
What we knew: 2003 report shows Covid-19 pandemic was predictable
EJF has re-published a report commissioned in 2003 in the wake of SARS to review zoonotic viruses that transmit from animals to humans. The report warned that China was the most likely candidate for the next novel zoonotic virus and called for a reduction in consumption of wildlife, along with a strengthening of China's animal protection laws.
The NGO is publishing it as it was then to highlight the warnings that were missed and is calling on world leaders to ban the sale of wildlife at commercial markets.
The report, authored by Dr Lynn Dicks of the University of Cambridge, identified 76 viruses that have transmitted directly between animals and humans without an arthropod vector such as ticks. It found that 52 represented serious public health concerns and 36 were found in Asia.
Reviewing the factors that contribute to the likelihood of a new virus emerging, the report found that China was especially at risk. Key reasons for this included widespread consumption of wildlife and rapid ecological degradation such as deforestation.
The report concluded: "The risk of another previously unknown viral disease emerging in China as a result of direct contact between people and wildlife species is substantial."
In a statement, EJF, Dr. Dicks and report reviewers Robin Weiss (Professor of Viral Oncology, University College London); Wolfgang Preiser (Professor of Medical Virology, University of Stellenbosch) and Malcolm Bennett, (Professor of Veterinary Pathology, University of Liverpool) said:
"It is important to note that this report was written 17 years ago in 2003. We are publishing it here as it was then. There are, of course, sections which could be updated; for example, we could add information on 'swine' flu H1N1 in 2009, MERS in 2012, and plenty of research which points to bats as the original source of coronaviruses.
However, we publish it here exactly as it was in 2003 to show how much we did know at the time. We had all the knowledge we needed to curb dangerous practices and lower the risks of tragic pandemics such as the one we are living through in 2020. Now we are scrambling to sequence the virus, develop tests, drugs and conduct trials within a few weeks. It is amazing what science can achieve.
However, translation of knowledge into policies is seriously lacking: We are not even prepared when it comes to the very basics of protective equipment for frontline medical staff. Nor did we heed the lessons of SARS in 2003. Instead 'business as usual' continued, including commerce and practices known to be risky. In 2003, we had a chance to shut the stable door before the horse bolted. This time, we are not so lucky. It is imperative that we use the pandemic to learn our lesson."
The wildlife trade plays a key role in the transmission of these diseases. It brings multiple species, many of which may not interact in the wild, into close contact with each other, so that diseases may jump between species and furthermore, into direct contact with humans so that these diseases may be transmitted to us.
Not only is this trade, as we now clearly know, a damning threat to human health and our global economy, it is also emptying our natural spaces of the wildlife that sustain them. This EJF report, produced in 2003, shows that we knew enough 17 years ago to take action – millions of lives are being lost because we failed to heed that warning. We cannot let this happen again.
Now is the time to close commercial wildlife markets and end this trade for good.