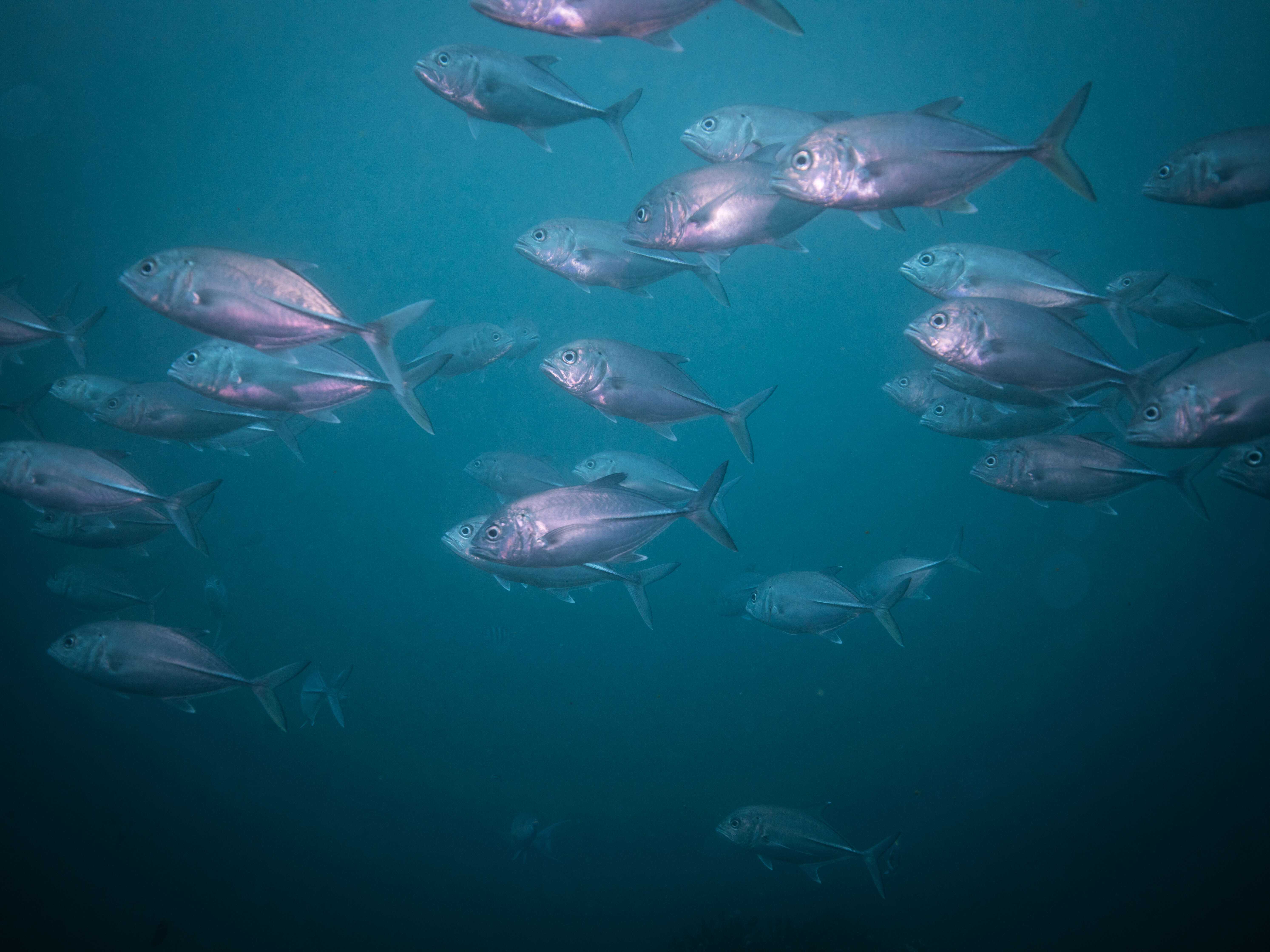 Dec 11, 2020
A decade of the EU's regulation on illegal fishing: Real-world progress
Today is the 10-year anniversary of the EU's Illegal, Unreported and Unregulated (IUU) Fishing Regulation. Behind the technical language, the dry reports and lengthy discussions lies a truly effective policy that has had a real, positive impact around the world, safeguarding marine ecosystems and the communities that rely on them.

Arguably the most ambitious law of its kind, the EU's IUU Regulation is designed to stop illegal seafood from being imported into Europe. It requires all countries that export to the EU to fight illegal fishing and allows the bloc to sanction states that are not doing enough.
Illegal, unreported and unregulated fishing accounts for up to 40% of catches in some areas. As fish populations are decimated, coastal communities who rely on marine ecosystems for food and income suffer. In West Africa ­– where illegal fishing by foreign fleets is distressingly common – 6.7 million people depend directly on fisheries for food and livelihoods.
At the Environmental Justice Foundation we investigate unsustainable, unethical and illegal fishing around the world. We have documented hundreds of cases involving vessels flying the flags of both developing and developed nations operating across all the world's oceans. Far from land and any law enforcement or monitoring, the ocean can be a dark place.
We have exposed slavery, physical and sexual assault and even murder of crew aboard vessels. We have documented overt destruction of ocean ecosystems, from rampant illegal shark finning to the deliberate slaughter of dolphins. We have worked with the coastal communities whose livelihoods and food security are being destroyed by illegally fishing industrial vessels.
Our evidence and recommendations are always presented to national governments, to give them a chance to respond and to help work on a solution. And we have had real success. In Thailand, our work to expose destructive and inhumane practices in the fleet meant that EJF was invited to advise the Royal Thai Government. In the years that followed our first investigations numerous reforms were enacted, and Thailand can now boast of radically improved management and enforcement.
But sometimes our work has fallen on deaf ears, a lack of political will in some countries making for slow progress. The IUU Regulation allows NGOs and industry to submit evidence of illegal fishing to the EU. It means we are able to present our results to one of the most powerful trading blocs on Earth and the world's biggest importer of seafood. Rather than shouting into a void, our evidence is considered.
The true strength of the IUU Regulation lies in the genuine search for a lasting solution. The most-publicized aspect of the regulation is the 'carding': countries are given a 'yellow card' warning of trade sanctions for failing to tackle illegal fishing, and a 'red card' when imports of seafood into the EU are banned entirely. But the real progress is in the unseen concerted effort of collaborating with each individual country to identify the weaknesses in fisheries management and facilitate solutions.
Over the decade the regulation has been in force, most yellow cards have been lifted without ever proceeding to sanctions, testament to the hard work and cooperation on both sides. In a significant number of cases, proactive cooperation led to shortcomings being rectified without even having to resort to a yellow card.
In the last 10 years, the IUU Regulation has led countries around the world to improve fisheries transparency, monitoring and prosecution of offences. Although these may sound like obscure revisions of policy documents, they have protected ocean wildlife, improved local livelihoods and safeguarded food security.
The truth is our oceans are under acute strain. Since industrial fishing began in the early 1950s, 90% of the world's large ocean fish – such as sharks, cod and swordfish – have been lost. Over 90% of the planet's fish stocks are now either fully exploited or overfished, according to the latest 2020 report from the UN Food and Agriculture Organisation.
Rampant illegal and over-fishing are not just bad for the natural environment: they substantially increase the risks of serious human rights abuses. As ocean ecosystems are degraded and fish stocks fall, so does income from the vessels. To make a profit, unscrupulous companies exploit workers, often engaging in violent human rights abuses and employing forced, bonded and slave labour.
The IUU Regulation has helped prevent these terrible crimes, highlighting the EU at its best, offering leadership and a globally important force for progress.
In the next decade, the EU should continue to use this effective tool to strengthen cooperation with non-EU countries and Member States to ensure they are truly eradicating illegal fishing. In addition, to retain its international credibility, the EU should continue to improve sustainability along with control and transparency of its own fleet. To achieve this, the latest advances in remote electronic monitoring should be made mandatory under the EU Control Regulation, and information on its implementation made fully transparent.
The IUU Regulation has delivered real success in the fight to protect our ocean and I applaud the incredibly important leadership and action the European Commission has brought to this challenge, but it doesn't end here.