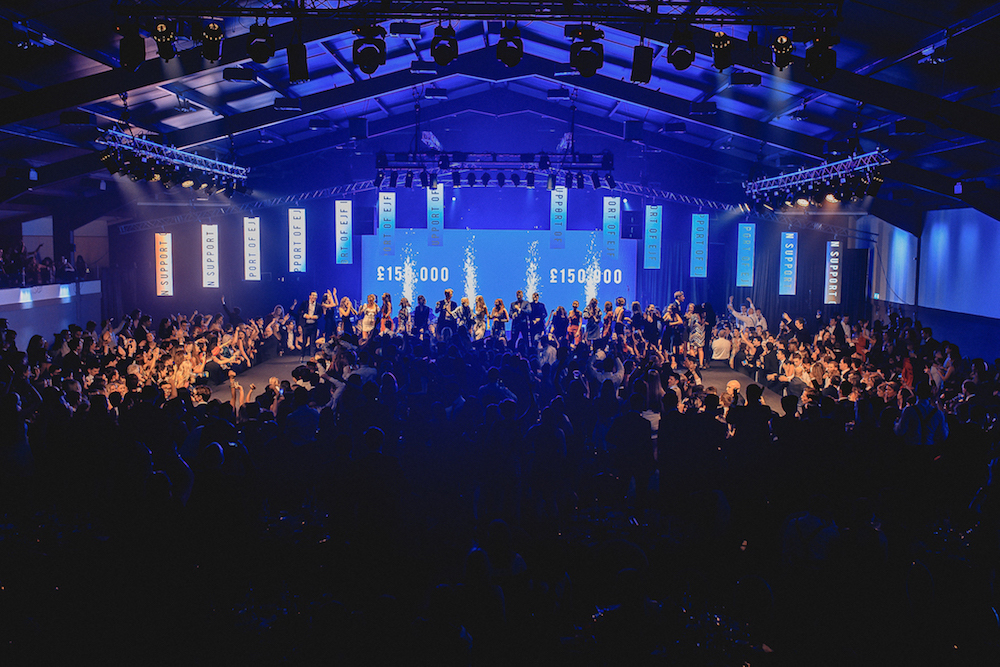 Feb 05, 2019
Durham University fashion show raises a record-breaking £150,000 for EJF
Students at Durham University have raised an astonishing £150,000 for the Environmental Justice Foundation (EJF) through their hugely popular annual Charity Fashion Show, which took place last week.
In the same week a parliamentary committee found that major UK fashion retailers are failing to promote sustainability, Durham students took to the runway in support of sustainable fashion and workers' rights. This twin focus made EJF, the charity that looks at environmental security through a human rights lens, a natural choice of charity partner.
Executive Director of EJF Steve Trent said: "We're truly delighted by the phenomenal achievement by the Durham students: to raise £150,000 over three nights reflects Durham University Charity Fashion Show's fantastic leadership, dynamism and vision. We can't praise the committee enough; it has been a pleasure getting to know the team and to be inspired by their enthusiasm and dedication."
Durham University Charity Fashion Show (DUCFS) is the largest student-run charity event in the UK. Through a wealth of fantastic new fundraising initiatives, and by extending the show to three nights, the DUCFS 2019 committee have broken their previous record, raising a staggering £150,000.
A Festival of Sustainability brought expert speakers to Durham Cathedral in late January, including former Fashion Director of Vogue Lucinda Chambers. The ethical vision of the show was reflected in other fundraising activities, such as a clothes swap and auction, and the fact that only sustainable designers were modelled.
The funds will make a major contribution to EJF's campaigns to protect people and planet. Investing in the unique power of film and in-depth reports, EJF tells the stories of environmental degradation and human rights abuse from cotton fields, fishing trawlers, and the frontlines of climate change.
"We are overwhelmingly proud that we are able to give a record-breaking £150,000 to further the work of EJF. But DUCFS 2019 has not just been about the show and the money raised," said Pippa Tatton-Brown, the 2019 president. "A movement like this allows us to encourage activism among the UK student population and beyond to bring about a tangible change of attitudes. If we can inspire more people to question how they consume and translate that into action, then we have achieved our goal."
With a student body of budding environmentalists, resolving to "stand up, speak out, and get involved", the movement of sustainable fashion has gained some forceful advocates.