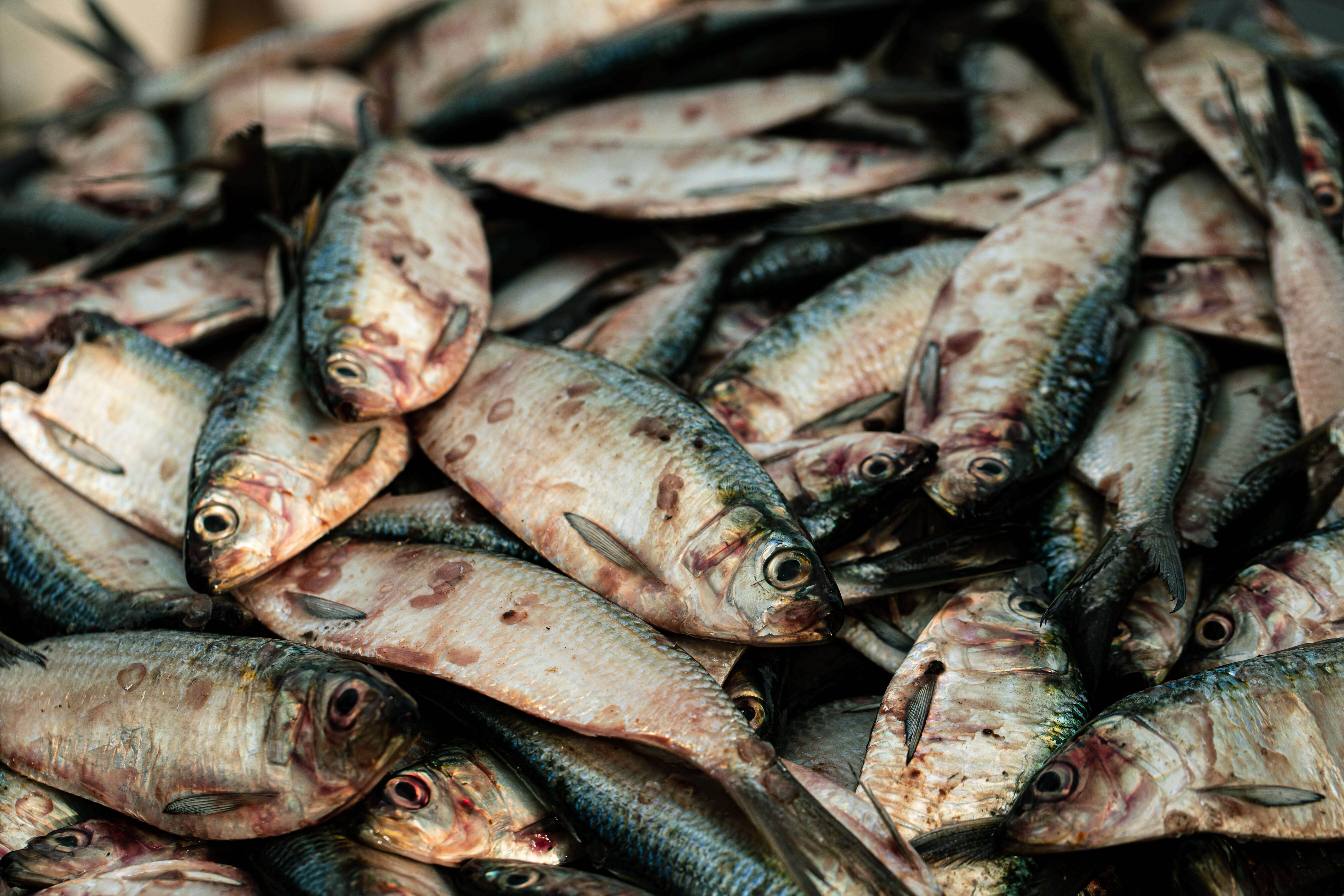 Oct 11, 2021
EU governments standing in the way of the fight to end secrecy around (over)fishing, say NGOs
More transparency around how effectively EU Member States are spending public money on controlling fisheries to prevent overfishing is urgently needed, a group of nine NGOs has found. In an analysis of how proposals by the European Parliament, EU governments and European Commission would improve the situation, the NGOs say only the European Parliament's reforms would increase transparency around what EU governments are doing with the millions of euros they receive for fisheries control.
Controlling fisheries to ensure healthy marine ecosystems is a vital task that EU governments rightly receive funding for. However, because of a lack of transparency it is extremely difficult to judge whether that public money is being used to full effect, the EU Fisheries Control Coalition of NGOs has found. For instance, governments can currently veto the release of environmental information related to fisheries control without having to give any reason.
The European Parliament, EU governments and the European Commission are currently negotiating revisions to the EU fisheries Control Regulation – key legislation that prevents illegal fishing and overfishing. The NGOs have ranked the proposals of each of the three institutions and found that only the European Parliament's reforms would increase transparency around how EU governments are spending the money they receive for fisheries control.
In the case of making environmental data public, EU governments propose they continue being allowed to veto this without any explanation. "Keeping this veto power would be contrary to EU transparency rules around environmental information and citizens' fundamental right to access documents. Only the European Parliament's position, which received broad support from progressives and conservatives alike, matches the pressing need for transparency," said Steve Trent, founder and CEO of the Environmental Justice Foundation.
In addition, there is currently no requirement for EU governments to publish any annual report on their control efforts. This leaves parliamentarians, journalists, and civil society in the dark over how much budget is allocated to fisheries control; how many fishing trips were inspected; how many illegal activities were detected; and how many environmental crimes were penalised. "To effectively fight overfishing, such data must be made annually and publicly accessible, as the European Parliament proposes," added Trent.
However, the European Parliament does not go far enough on all measures, the coalition finds.
Trent says: "Ambition needs to be much higher to ensure transparency and safeguard European fisheries. The audits of national fisheries control systems by the European Commission are not public. If they were, parliamentarians as well as civil society could help identify and address persistent shortcomings in fisheries control. As a result, Member States like Spain and France, which the European Commission recently subjected to legal proceedings after its audits found failures with both countries' fisheries control and enforcement, could potentially avoid costly infringement procedures. Based on the audits, NGOs, MPs and others could have raised the alarm and helped with solutions."
ENDS
Notes for editors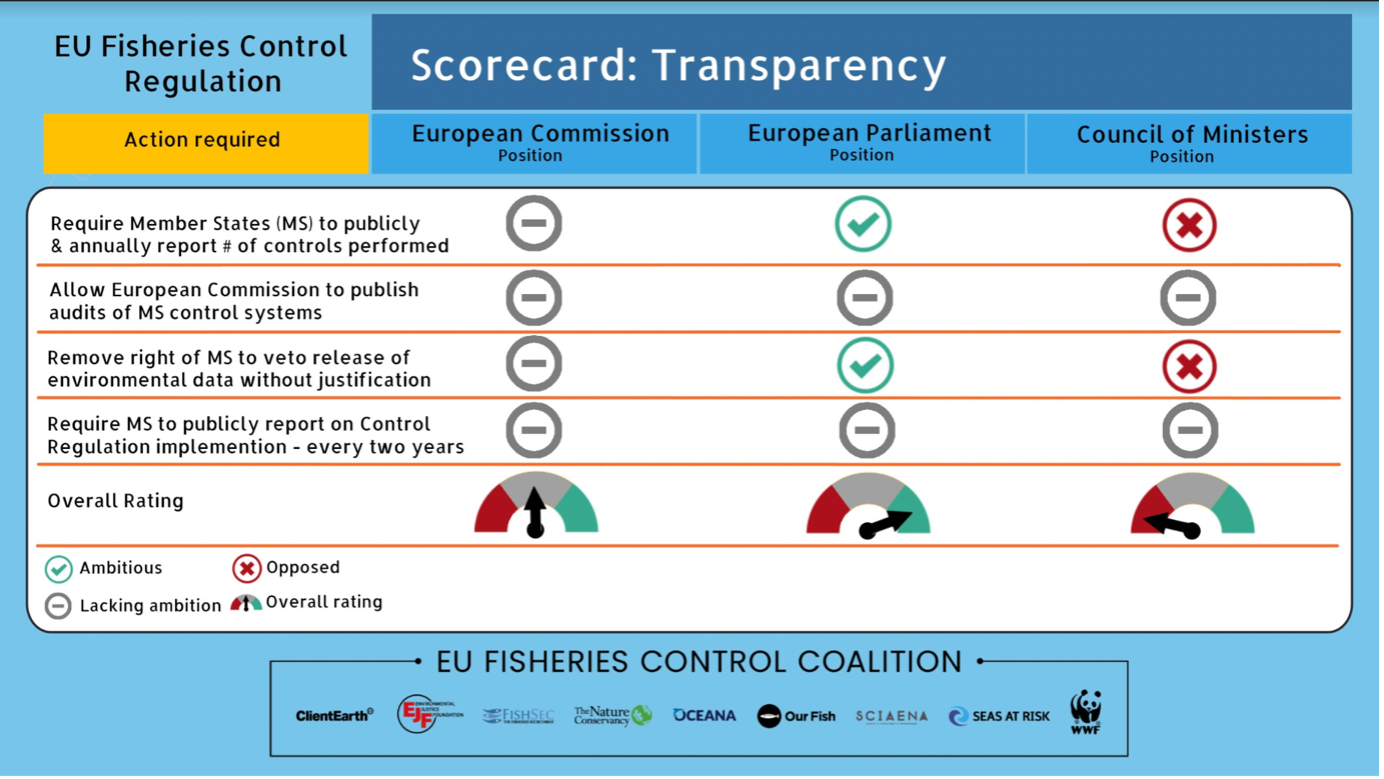 The Environmental Justice Foundation is an international non-governmental organisation working to protect the environment and defend human rights. EJF is a charity registered in England and Wales (1088128). www.ejfoundation.org

SIGN UP FOR OUR EMAILS AND STAY UP TO DATE WITH EJF'S NEWS AND EVENTS
By subscribing to our newsletter, you ensure that you will stay up-to-date with latest news on our work and our campaigns, as well as how you have been part of achieving those goals. We carefully select what goes into our emails so that you will only receive relevant and interesting news about our campaigns. We will let you know when we have exposed a critical environmental issue or uncovered human rights abuses. We will ask you to get involved when your actions can make a difference, and we look forward to inviting you to our events.