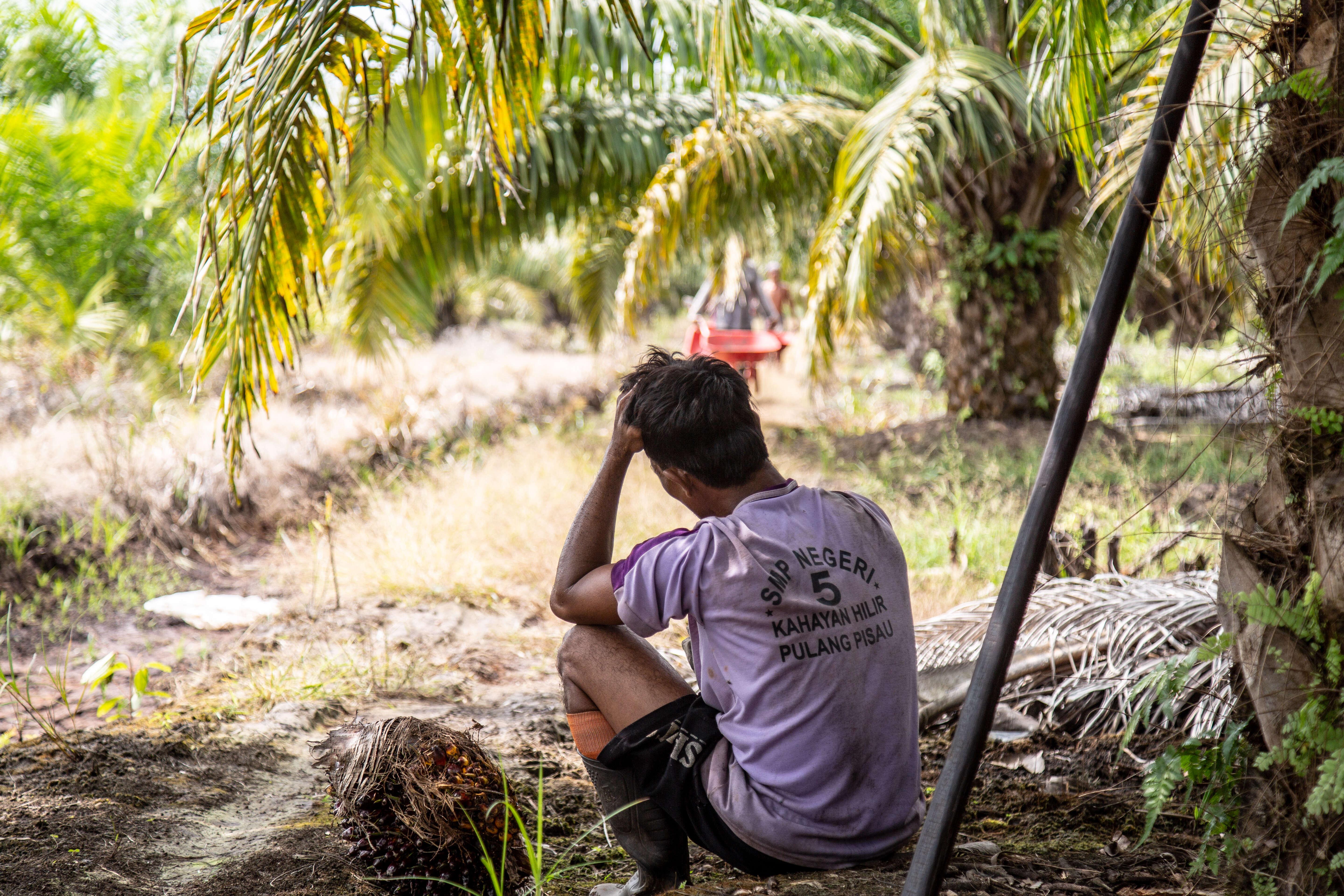 Mar 05, 2021
EU Parliament must vote to end human rights and environmental abuse in supply chains
Land grabbed from communities and stripped of its rich biodiversity, replaced with row after row of oil palm or soybeans. Farm workers falling ill from the chemicals sprayed in the fields where they labour. Fishers trafficked and abused at sea, intimidated into silence as they are forced to kill dolphins to use as bait for sharks. Most of these abuses may happen in distant parts of the world, but they land in European shopping carts.
The European Union is a leader driving international cooperation for environmental and human rights protections, but EU consumption also continues to fuel the "Triple Emergency" of climate change, biodiversity loss, and poverty. Even though EU citizens make up only 7% of the world's population, they consume almost 20% of the Earth's biocapacity. The EU has a clear moral responsibility to recognise how the growing and disproportionate impact of both business and government decision-making on poor and marginalised communities is a fundamental issue of justice.
It is time to take action to end the human rights and environmental abuses in European supply chains.
The EU Green Deal lays out a powerful vision for a more sustainable, just and inclusive future: tackling the human rights and environmental abuses in EU supply chains is a key step for translating this vision into real impact around the globe. The European Commission has committed to delivering a new framework for sustainable corporate governance. This new framework could potentially include an EU-level mandatory human rights and environmental due diligence regulation which could require every business to identify, mitigate and avoid environmental and human rights abuses in its supply chains.
This is a critical and welcome initiative with the potential to dramatically reduce the abuses which have infiltrated global trade, but only if the EU passes an ambitious regulation. Next week, the EU Parliament is set to vote on a non-binding report which will communicate to the European Commission and the business community that Parliament is ready to take pioneering, progressive action to rid abuses from European supply chains.
EJF is calling on all members of the European Parliament to vote 'YES' on the Sustainable Corporate Governance file next week.

The world faces a crisis of unprecedented scale: the climate emergency and other environmental issues present an existential threat to the future of our planet and the wellbeing of humankind. Environmental insecurity is closely interlinked with direct and indirect human rights violations, depriving people of food security, access to land, natural resources, clean air and water, and their source of livelihoods. Already at 1°C increase, global heating is a threat multiplier, compounding existing economic, political, social and ecological stressors and inflicting harsh penalties onto the poorest communities on our planet.
This next decade is critical: the actions we take now will determine the future of our planet. With the new sustainable corporate governance initiative the EU has the opportunity to chart a new course and lead the world down a more just and sustainable path for people and planet - we simply cannot afford not to follow this path.
To be effective, we need an ambitious new EU sustainable corporate governance framework that has at its core the following six requirements:
A due diligence regulation applying to the entirety of the value chain in every industry, including the financial sector;
Pathways for holding companies accountable when they fail to prevent environmental or human rights abuses in their value chains;
An expanded definition of corporate duty of care to cover all stakeholders affected by business operations;
A requirement to integrate stakeholder interests and science-based sustainability risks, impacts, and targets into corporate strategies;
A mechanism for working with non-EU 'third countries' to improve meaningful compliance with international human rights and environmental obligations; and
Support for small and medium sized businesses and small-scale producers to achieve the due diligence requirements.