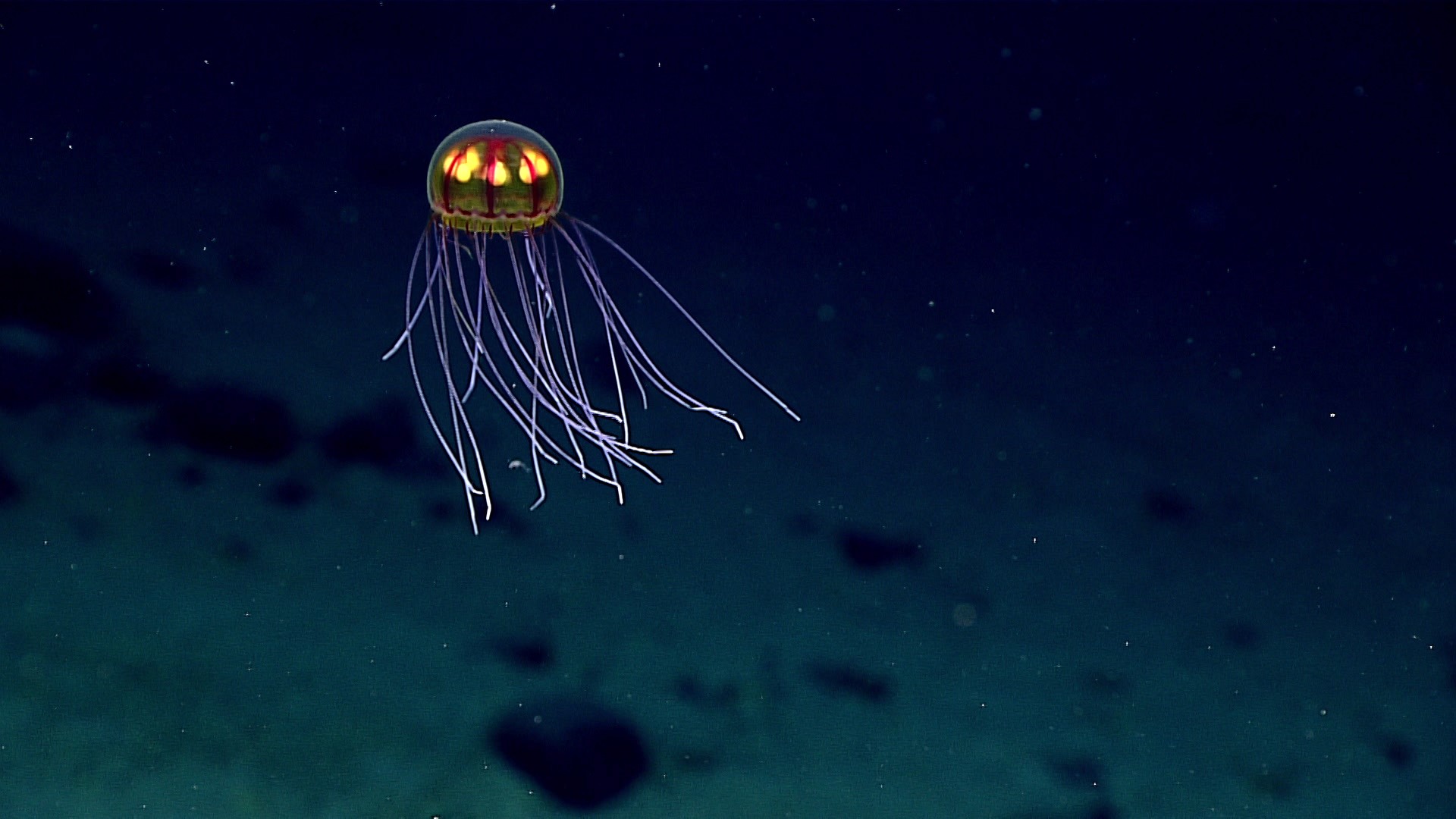 Nov 09, 2022
Germany, France and Spain create genuine possibility for action on deep sea mining
19:30, 8 November 2022, Sharm El-Sheikh
For immediate release
Yesterday at COP27, French President Emmanuel Macron called for a complete ban on deep sea mining, saying "France supports the ban on all exploitation of the deep seabed and will bring it to international forums."
This means France joins Germany and Spain in opposing this potentially highly destructive exploitation of the ocean, after a German announcement on the 31st of October that the nation would not support any deep sea mining activities until their impacts have been sufficiently understood. The Environmental Justice Foundation (EJF) welcomed this news, calling it an essential step to protect our ocean and climate, and an important signal to other ISA member states and the whole world: deep-sea mining poses incalculable risks to the environment.
Alongside France, Germany and Spain, the race to mine the deep ocean is increasingly opposed by nations from around the globe – with Palau, Fiji and Samoa in particular leadership positions – and by businesses including BMW and VW. According to EJF, this widespread opposition means there is no business or political case for destroying deep ocean ecosystems, as many of the alleged beneficiaries of such mining have committed to rejecting it.
The ocean, and the deep ocean specifically, plays a vital role in regulating the climate. Scientific research has found that the burial of carbon on the seafloor is a key part of the carbon cycle. Beyond coastal ecosystems, scientists have discovered that the continental shelves of coastal states and the deep sea harbour vast stores of carbon dioxide. Hydrothermal vents at the bottom of the seafloor are not only biodiversity hotspots for remarkable deep sea-dwelling animals – including the fascinating, and endangered, "iron snail", but also hotspots for carbon capture.
The Federated States of Micronesia recently highlighted the fact that what happens in deep sea mining concessions will affect huge swathes of the ocean. The noise from a single mine could travel 500 kilometres from the source, with potentially devastating consequences for threatened marine life, including several species of whale. Meanwhile, companies involved in deep sea mining have been hit with lawsuits alleging "materially false and misleading statements" and there is growing disquiet about a lack of transparency and conflicts of interest in how deep sea mining will be managed.
EJF argues that the case for a ban on deep sea mining is therefore clear – it threatens wildlife, the climate, and people around the globe who would suffer as a result of the climate impacts it would cause.
Steve Trent, CEO and Founder of EJF, said: "I applaud the strong stances taken by France, Germany and Spain against the reckless race to destruction that deep sea mining would bring. We are totally, fundamentally dependent on the deep ocean as one of Earth's life support systems, and there is still so much we have to learn about it. Every time scientists study the ecosystems which are in the firing line for deep sea mining, they discover new species and find out more about the pivotal role the deep ocean plays on our blue planet.
Any support for deep sea mining is rightly, and rapidly, disappearing. My message to other world leaders is to join France, Germany and Spain. Make new commitments to reject those who would profit from destroying our shared global inheritance, following the lead of the Pacific nations who have campaigned powerfully for a global movement to do just that. This is a golden opportunity to stop the devastation before it even begins – one we cannot afford to miss. I particularly call on EU leaders to stand up with one voice against deep sea mining, now, at COP27."
ENDS
Notes for editors
The Environmental Justice Foundation is an international non-governmental organisation working to protect the environment and defend human rights. EJF is a charity registered in England and Wales (1088128).
For more information, please contact:
Alex Morrice, Lead Digital Campaigner
+44 7840 748375
Photo Credit: NOAA Okeanos Explorer Program, 2016 Deepwater Exploration of the Marianas, Leg 1, reproduced here under a Creative Commons License.