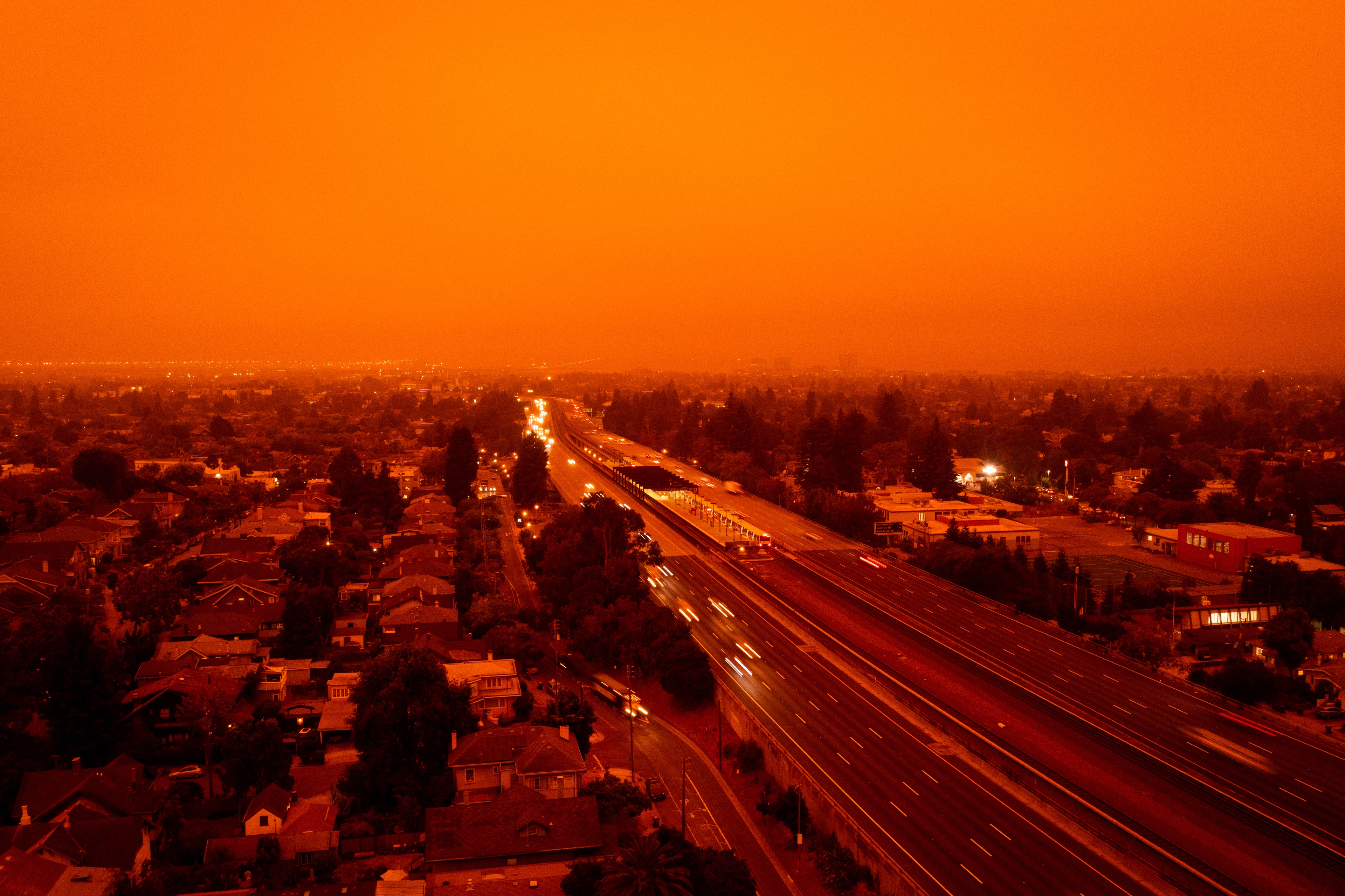 Oct 05, 2021
Marginalised communities bear the brunt of climate crisis in USA: New report
Disadvantaged communities in the USA are the first in the country to suffer the worst consequences of the climate crisis, our new report shows. Existing social and racial inequalities put marginalised communities at greater risk of suffering in the face of climate impacts, the report found, and those inequalities will be exacerbated as the climate crisis deepens. The report stresses the vital importance of building climate justice into ambitious mitigation and adaptation measures.
The climate crisis has reached the USA, as unprecedented extremes of heat, flooding and fires are recorded across the nation. The vulnerability of communities to global heating intersects with a matrix of systemic injustices: income inequality, racism, immigration status, gender, rural underdevelopment, and a history of genocide of Native peoples.
Our report details several case studies, showing that these communities, disadvantaged and marginalised in other ways, are also bearing the brunt of the worst impacts of global heating in the USA.
When Hurricane Katrina hit, for instance, Black residents of New Orleans were 1.5 times more likely to experience serious flooding compared to the city's white residents. Lacking proper maintenance, levees in these neighbourhoods gave way and failed to protect already vulnerable communities. And, in the aftermath of the disaster, Black and minority neighbourhoods received the least funding to recover.
Poorer and minority communities were also put at risk when the Thomas wildfire hit the Ventura and Santa Barbara counties in 2017. Warnings and information were often not available in Spanish, despite Latinos making up over 40% of the counties' populations, and undocumented migrants were excluded entirely from the government emergency response. After the fire, low-income immigrant farmworkers were pressured to work long hours in toxic smoke pollution to salvage agricultural produce.
Climate breakdown is also threatening Indigenous cultures, the report states. For the Hopi, in southwest USA, corn is not merely a source of food or income; it is an essential part of the tribe's culture and religion. Now drought and rising temperatures threaten this crop, along with the Hopi's livelihoods and traditional way of life.
This is just a few examples of a pattern repeated across the USA, as poorer, minority and marginalised communities come under increasing threat.
In addition, the climate crisis will not only act upon inequalities – it will exacerbate them. After a natural disaster, for instance, evidence shows that white individuals in the USA tend to see an increase in average wealth, whereas people of colour see decreases or lesser increases.
Our report cautiously welcomes the Biden administration's Build Back Better Plan to integrate climate action across the American economy, along with the focus on justice as an organising principle for climate action, with the Justice40 Initiative and the creation of the Environmental Justice Interagency Council. However, we warns that more ambition is needed to achieve national and global climate justice.
Carbon neutrality by 2050 is far too late for the big emitters like the USA if we are to protect the planet and the frontline communities at home and abroad from the devastation of the climate crisis. The country must commit to achieving net-zero carbon by 2035 within a framework of environmental justice. It is urgent that Congress passes ambitious legislation as soon as possible, we simply cannot afford to have critical climate policy watered down in the name of 'bipartisanship'. Action today on climate will save lives and money and put the USA on course to a thriving, sustainable economy. Political decision takers must stop viewing action on global heating as a cost and recognise it for what it is: the biggest cost saving of all human history.
Our report recommends that the Biden administration adopt the Green New Deal to link social policies and climate action, redressing historic injustices by actively prioritising communities that have suffered first and worst from the adverse impacts of carbon-rich development while benefitting the least.
SIGN UP FOR OUR EMAILS AND STAY UP TO DATE WITH EJF'S NEWS AND EVENTS
By subscribing to our newsletter, you ensure that you will stay up-to-date with latest news on our work and our campaigns, as well as how you have been part of achieving those goals. We carefully select what goes into our emails so that you will only receive relevant and interesting news about our campaigns. We will let you know when we have exposed a critical environmental issue or uncovered human rights abuses. We will ask you to get involved when your actions can make a difference, and we look forward to inviting you to our events.