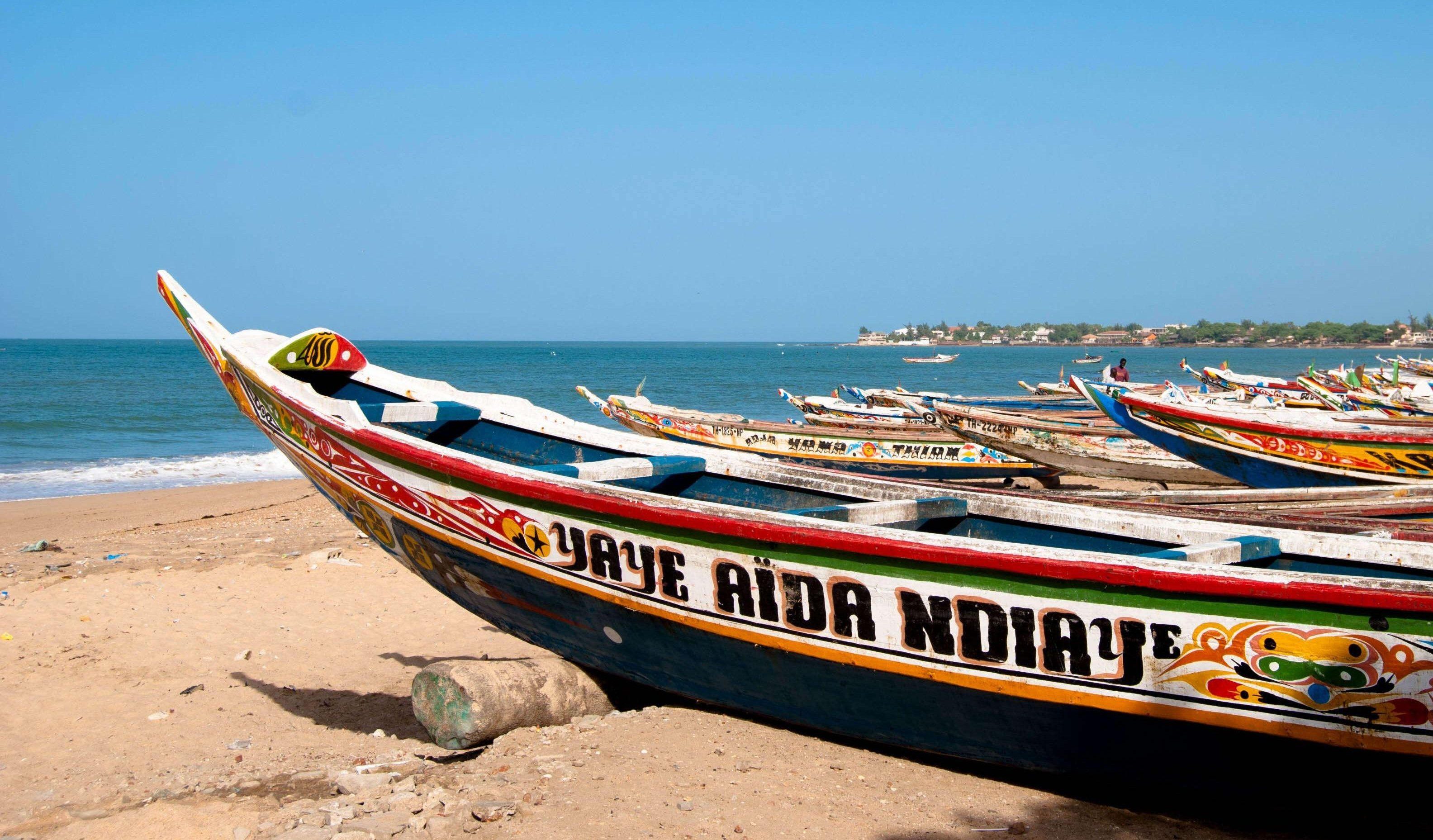 Jun 04, 2021
New project uses transparency and participation to fight illegal fishing in Senegal
EJF and partners have launched a new project to help tackle the illegal fishing that is threatening food security and livelihoods in Senegal. With funding from Oceans 5, the project will advocate for transparency – such as publishing fishing licence lists and vessel registries online – alongside participatory decision-making and surveillance, including small-scale fishers, government and industry.
Fishing is a vital source of food and income in Senegal. It contributes nearly 3.2% to GDP and provides over 600,000 jobs. Nearly 75% of the animal protein eaten in the country comes from fish.
However, illegal fishing is threatening this crucial resource. Key fish populations such as 'small pelagic' species are already overfished and fishing effort in the region should be reduced by at least 50% to prevent collapse, scientists have warned. More than 30 industrial vessels, including trawlers and pole-and-line tuna vessels, were arrested for illegal fishing in 2020.
One key aspect that is holding back efforts to eradicate illegal fishing is the lack of transparency. Data is difficult to access and understand and decision making at the highest levels is opaque.
Making relevant data public – such as lists of all vessels licensed to fish in Senegalese waters – means this information can be used by other governments, businesses and NGOs to eradicate illegal fishing from supply chains. Vessels that have histories of illegal activities can be identified and tracked and true ownership can be established. Scrutinising this data will allow all parties to work together to eradicate illegal fishing once and for all.
One case that highlights this importance is that of the fifty industrial fishing vessels that arrived in Senegal in 2020 requesting fishing licenses. EJF was able to show that several of the vessels had records of illegal fishing, but only after an investigation which was made difficult and time-consuming by the lack of transparency. The Senegalese government eventually rejected the requests, but if the history of these vessels been public the authorities would have had this information immediately, allowing them to make a swift and considered decision.

The new three-year project, entitled 'Reinforcing the fight against illegal, unreported and unregulated fishing in Senegal through improved fisheries governance and transparency' will advocate for, and help support an increase in transparency.
It will also provide support and guidance for inspections of fishing vessels at the port of Dakar to ensure they reach the standards stipulated under the 'Agreement on Port State Measures to Prevent, Deter and Eliminate Illegal, Unreported and Unregulated Fishing', which Senegal ratified in 2017.
Finally, a central aspect of the project will be strengthening the participation of small-scale fishers in decision making, ensuring that their voices are heard alongside government and industry, and empowering them to document illicit fishing activities through participatory surveillance.
Senegal's fish populations can and should be providing sustainable livelihoods and food security as a crucial part of the nation's economy and prosperous coastal communities. However, this vital resource is under threat from illegal fishing. The best tools we have against this scourge are transparency and information sharing, so that all actors along the supply chain are able to assess the risks and prevent illegally caught fish from profiting unscrupulous operators. The participation of small-scale fishers – whose livelihoods are on the line – in decision making and surveillance is also a key step towards ethical, sustainable and legal fisheries.