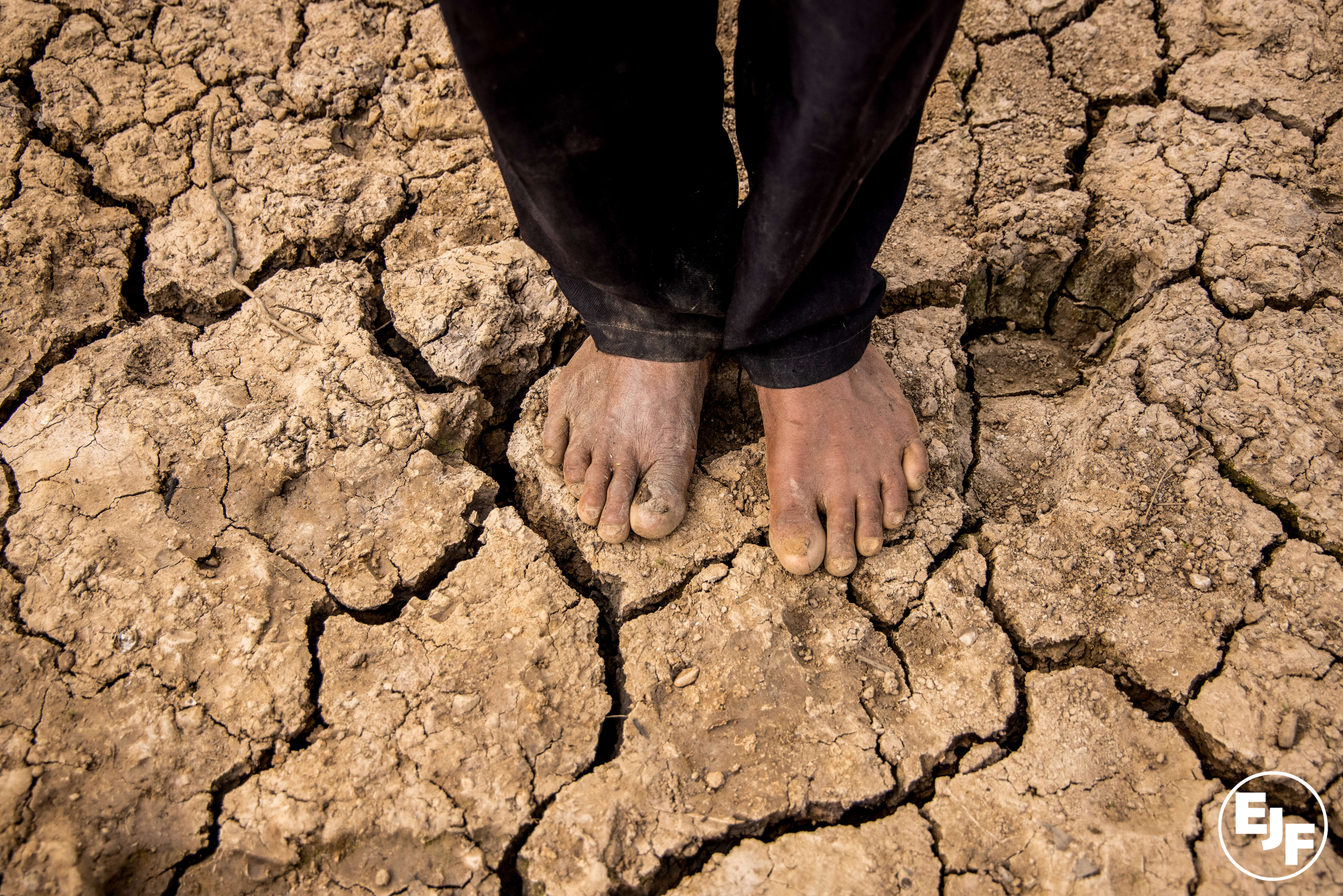 Aug 06, 2021
No more delays: EJF comment on IPCC Sixth Assessment Report
Following the release of the first part of the Sixth Assessment Report of the Intergovernmental Panel on Climate Change (IPCC) today, Steve Trent, CEO and founder of the Environmental Justice Foundation (EJF), said:
"The IPCC's Sixth Assessment Report is an important piece of rigorous science, but it doesn't tell us anything of substance that we don't already know.
We know that the climate crisis is here. We know that people are dying, from climate-driven storms, floods,wildfires, heatwaves, drought and famine, around the world. We know that while northern, industrialised nations are also suffering, the greatest impacts of climate breakdown are being felt by the world's poorest and most vulnerable, those who have done the least to contribute to the heating of our planet.
We also know how much we have still got to lose, and how much we could gain. There will be a direct correlation between the ambition and action on emissions reductions delivered today, and how many people and species will be eradicated; how much social disruption, hunger, and poverty is caused; how large the mass migrations of climate refugees will be; and how much violence and conflict are experienced.
If we do act ambitiously, with a foundation of environmental justice, we will see new jobs, economic revitalisation, and reinvigoration of our relationship with the natural world, making us happier and healthier.
I have nothing but respect for the IPCC and the work they do, but now our leaders must step up and heed their urgent warnings. COP26 will be the most important meeting for generations, it will either set us on the road to a sustainable, just future or destruction and misery under climate apartheid. We must make the right choice."
ENDS
Notes for Editors
The Environmental Justice Foundation is an international non-governmental organisation working to protect the environment and defend human rights. EJF is a charity registered in England and Wales (1088128). www.ejfoundation.org