The ocean stores vast amounts of carbon. It helps to tackle the climate crisis, supports threatened wildlife, and provides livelihoods and storm protection for millions of people around the world. But it can only do that if we work to restore and protect its invaluable habitats.
Today we're celebrating three 'ocean heroes' from different walks of life who are all working to get these ecosystems the recognition and protection they deserve. Their words showcase the ocean's importance to our political leaders, who need to step up and act, before it's too late.
"We speak as a big ocean state, rather than a small island state... we are offering the world solutions."
Ambassador Ronald Jumeau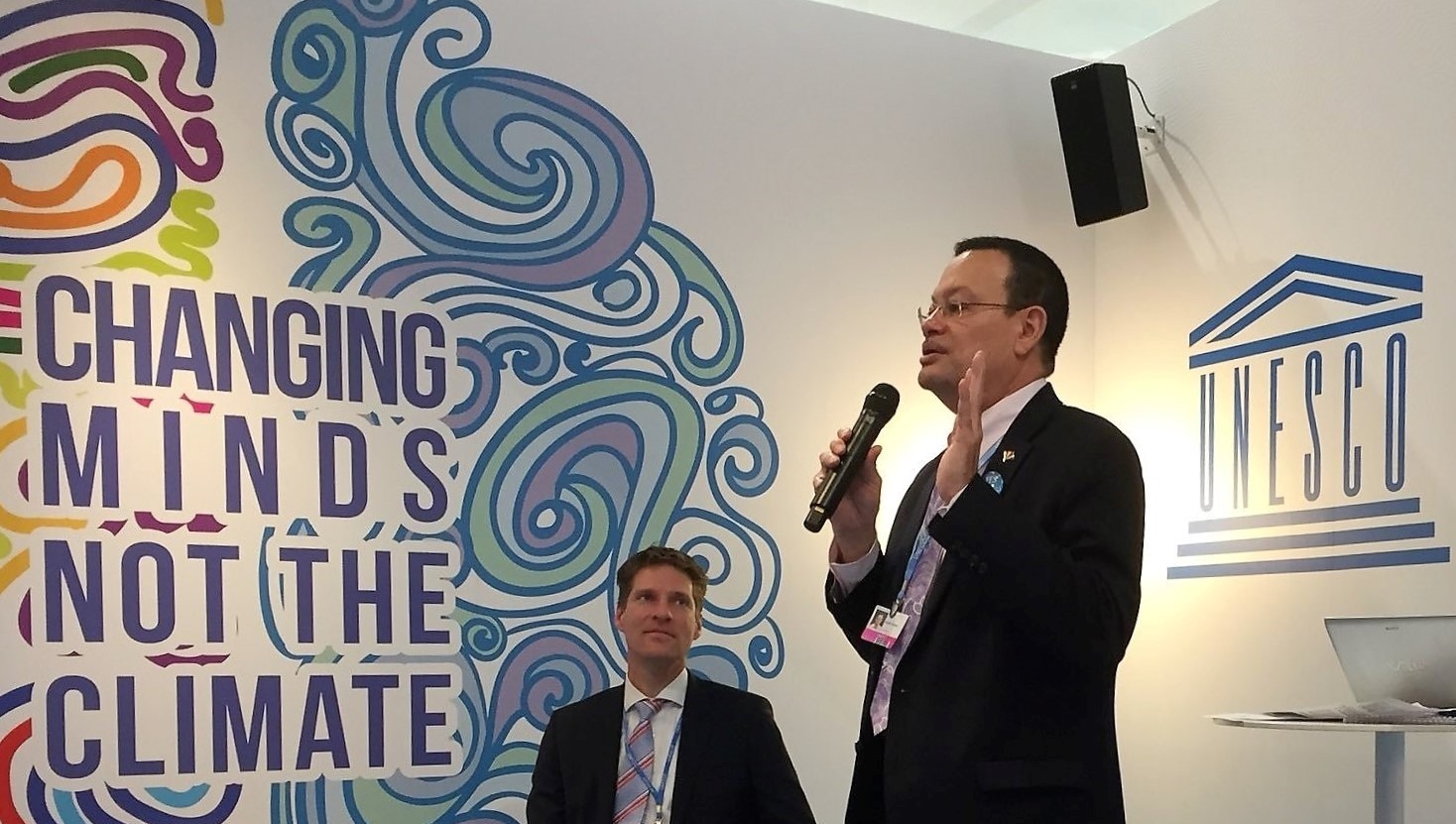 Ambassador Ronald Jumeau told us that blue carbon ecosystems are key allies in the fight against the climate crisis, and that nations like Seychelles are at the forefront of global action to protect and restore them.
Ambassador Jumeau is a former Cabinet Minister and Ambassador of the Republic of Seychelles who has represented his country around the world, and worked to build awareness and international action to tackle climate breakdown for the benefit of all nations.
The climate crisis is already affecting island nations, which will be economically devastated long before they might disappear beneath the waves; "The issues of our islands are not in the future. They are now."
Small island nations are asking for actions, not pity; they are "incubators of the solutions" to the climate crisis. Seychelles already protects 30% of its ocean territory, far ahead of the campaign to do the same globally by 2030, and has ambitious plans to go further. "We are going to commit at COP26 to map all the mangroves, all the seagrass, all our blue forests, and we've made a commitment that by 2030 we will protect 50% of all our blue forests. By 2050, we are going to protect 100%."
When the ocean is polluted, "it is like you are coating us with slime, with oil, with plastics, it cuts to the core of who we are". Ambassador Jumeau tells us that the ocean represents "our whole way of life, our culture, our identity", and that "we're not upset - we are offended, we are angry."
He also points out that if island nations like Seychelles are inundated by rising seas, London, New York, Shanghai and many other population centres will be too; other countries should "listen to their own economies" for why they should act on the climate crisis.
Hope for his family drives the Ambassador on; ""If I save the ocean for my granddaughter, then I save it for all the children her age. It is her I have to answer to". Every coastal nation would do well to follow the example of Seychelles and protect its coastal and ocean environments.
The conservation scientist
"Climate change cannot be tackled without integrating the engine that is a healthy ocean."
Professor Brendan Godley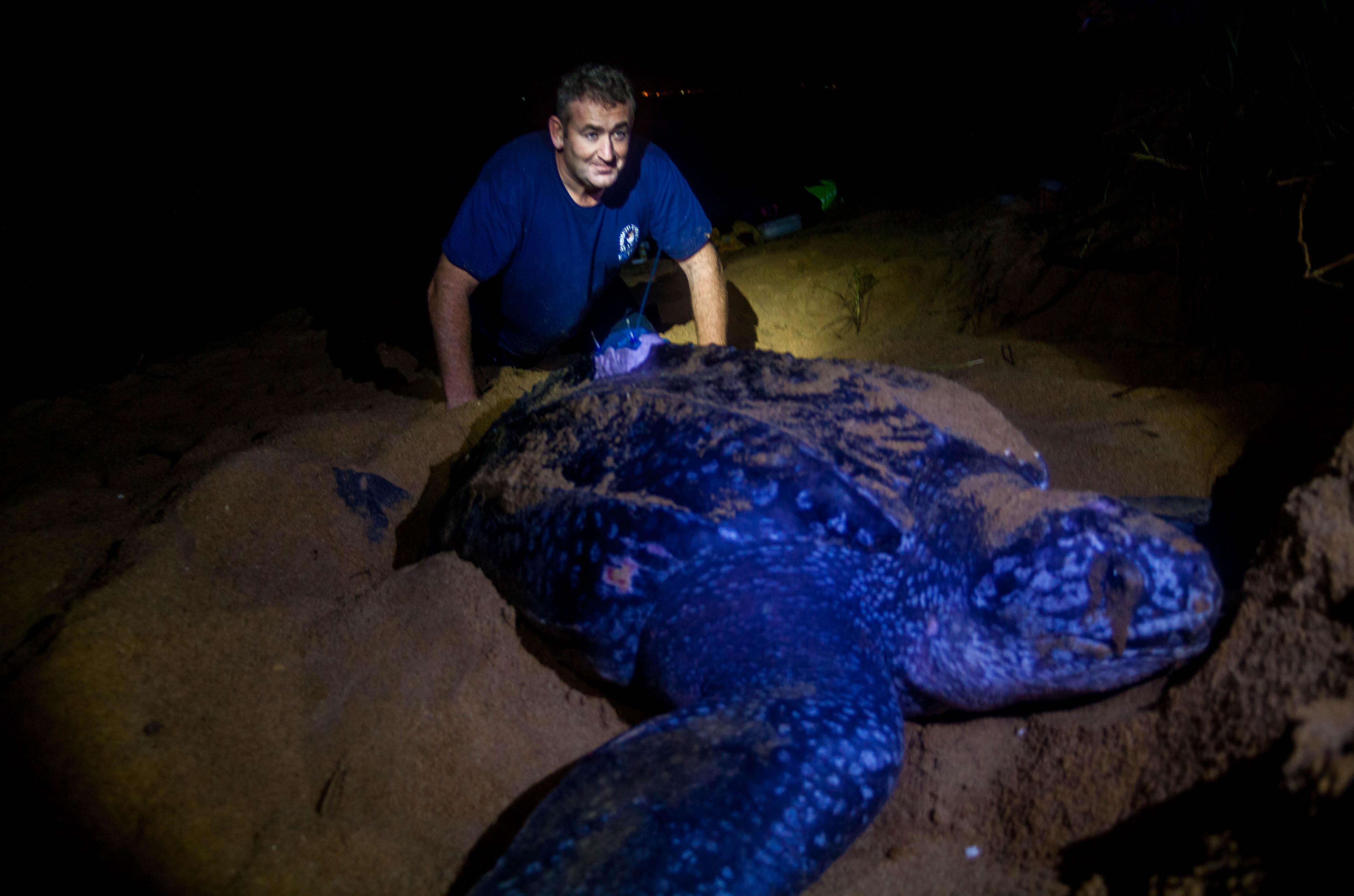 Professor Brendan Godley told us that the scientific evidence for the incredible value of blue carbon ecosystems is still growing, as is awareness of their importance, but that we should all keep working to get them the prominence they deserve.
Professor Godley is Professor of Conservation Science at the University of Exeter, who tells us the evidence that ecosystems can better withstand the shocks of the climate crisis when healthy, and worked extensively on sea turtle conservation and plastic pollution.
He says blue carbon ecosystems should be more widely protected. "This includes mangroves, seagrass beds and coral reefs but there is a growing realisation that many other habitats, especially the seabeds of the coastal shelves, are important for blue carbon. For centuries, however, these have been undervalued and subject to incessant damage."
As a conservation scientist who keeps the communities that depend on marine biodiversity at the centre of his work, he says these ecosystems "need concerted and increasing attention from citizens and civil society, businesses and governments around the world."
On hope for the future, "we need to take the easy wins, make people know of them and build on what is become known as the #oceanoptimism movement. It's not all bad news out there. For example, the rise of many marine turtle and whale populations in my lifetime is evidence that passion, energy and good management decisions can make things better."
Lastly, Professor Godley has advice for us all: "Don't give up. Get involved yourself, support NGOs fighting for change and start to use your vote as if the environment was the single most important issue. It is!"
The grassroots conservationist
"Without enthusiastic participation from the communities invested in that area, you can call it conservation, but if it's not benefiting the people who are actually living there and using that space, it becomes very counterproductive".
Suneha Jagannathan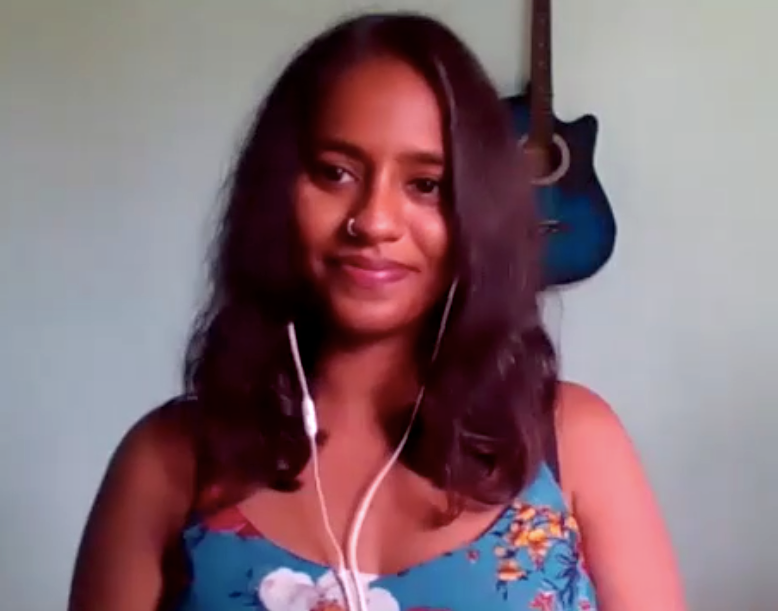 Suneha Jagannathan told us that world leaders should emphasise working with local communities, and people from all parts of society, to protect blue carbon environments.
Suneha Jagannathan is a marine biologist based in India, working on marine restoration projects, consulting with tourism companies on how to incorporate a conservation ethos and working with coastal communities and young people in India.
"Whenever we speak about climate change mitigation and ways in which we can start restoring habitats to ensure that we are controlling climate change, the conversation always comes back to terrestrial ecosystems and restoring forests… there's very little said about blue carbon and the carbon sink value that coastal and marine ecosystems have. Not a lot of people who are not in the field of climate change or conservation even know about ecosystems like seagrasses for example."
However, this is starting to change; "there is more and more attention and economic valuation given to these ecosystems." What needs to happen now is greater community inclusion in conservation of blue carbon habitats. "What I would like to see is that world leaders push for further, wider range representation of people from different communities. That's the only time when conservation can be holistic and be effective."
Political leaders have lagged behind the increasing popularity of ambitious action to tackle the climate crisis, but this growing public awareness and appetite for action "is a reason for us to have tremendous hope. Primarily because everyone is starting to care about this. Especially children and the youth of the world."
The future for blue carbon
All three of our blue carbon heroes, despite their varied areas of expertise, had a consistent sense of both urgency and optimism. They all believe that blue carbon ecosystems can be a key part of solving the interconnected problems of climate breakdown, species loss, and environmental injustice. They all also told us that they feel these essential habitats need more recognition and protection, particularly in relation to the attention currently given to terrestrial ecosystems.
These experts are calling on the world to protect the ocean environments we depend on, and they all believe there is hope as long as we act now. They have a clear vision of a sustainable, harmonious, achievable future. You can be a blue carbon hero too by signing our blue carbon letter here.