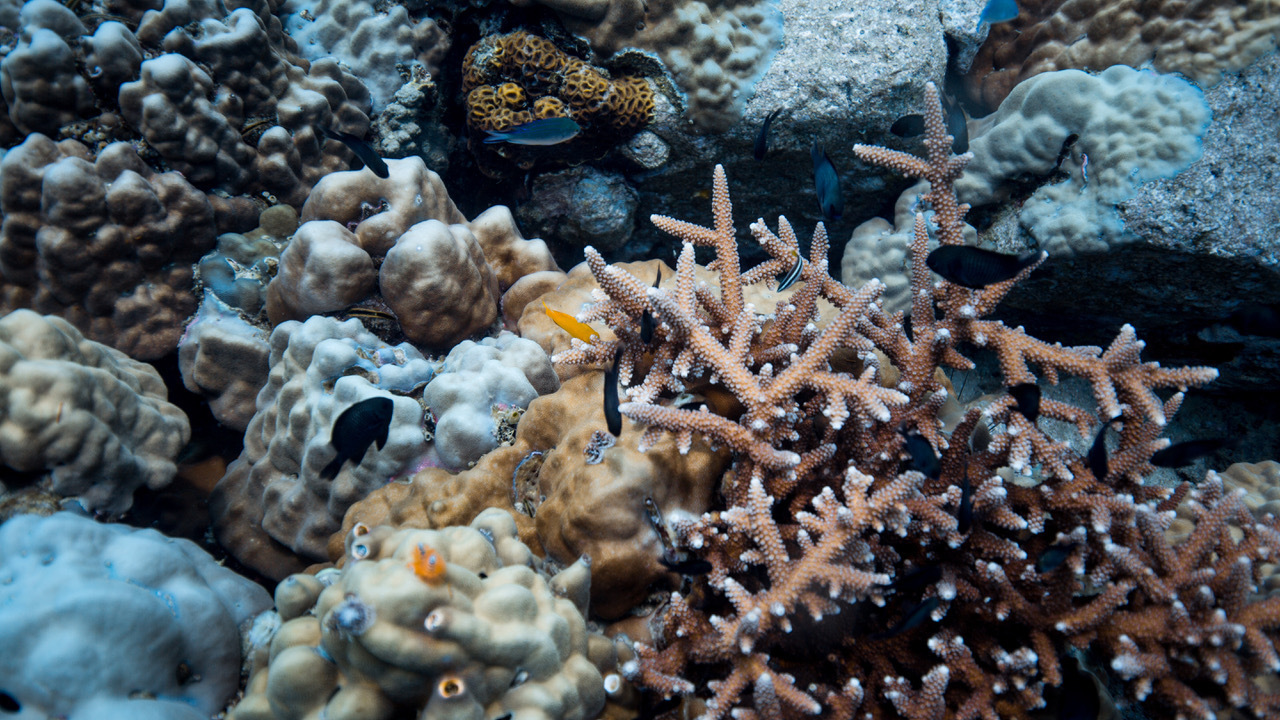 Jul 04, 2019
Save the Reefs: New T-shirt design shows precious life in corals
For World Oceans Day, EJF received four fantastic new T-shirt designs to spread our Save the Sea message far and wide. This week we're celebrating Lowie's beautiful coral reef design, representing one of the most remarkable and severely threatened ecosystems on Earth.
Coral reefs are home to a quarter of all marine wildlife, hosting a huge variety of species who rely on them for food, shelter and a safe place to live and reproduce.
Yet the danger to these havens of biodiversity is extreme. Worldwide, half of all shallow water coral reefs have already died, with 99% predicted to perish in the next few decades if global warming rises to 2°C above pre-industrial levels.
Losing coral reefs would also be devastating for the coastal communities who depend on them. An estimated 275 million people directly rely on reefs for food from their associated fisheries, as well as income and as a protective barrier against storms. We can't do without them – and yet in many places that is an imminent possibility: even at 1.5°C global warming, 70-90% of corals could die.
Lowie's vibrant design is inspired by founder Bronwyn Lowenthal's experiences diving on the Great Barrier Reef. Notoriously, the world's largest coral reef system suffered a catastrophic loss of 30% of its coral in just nine months in 2016.
Such mass bleaching events are tragic to see: a ghostly expanse of coral skeletons, emptied of the wildlife that once found food and shelter in their colourful sculptures. Fish species, dolphins, sharks and critically endangered sea turtles all depend on their survival.
On top of this, humans are overfishing sharks to within a tenth of their former population: an appalling outcome for coral reefs, since these glorious apex predators bring balance and resilience to the ecosystem.
EJF is working to protect sharks, turtles and precious marine species in West Africa, which is why we were thrilled that eco-conscious brand Lowie chose to donate a design focusing on the plight of coral reefs.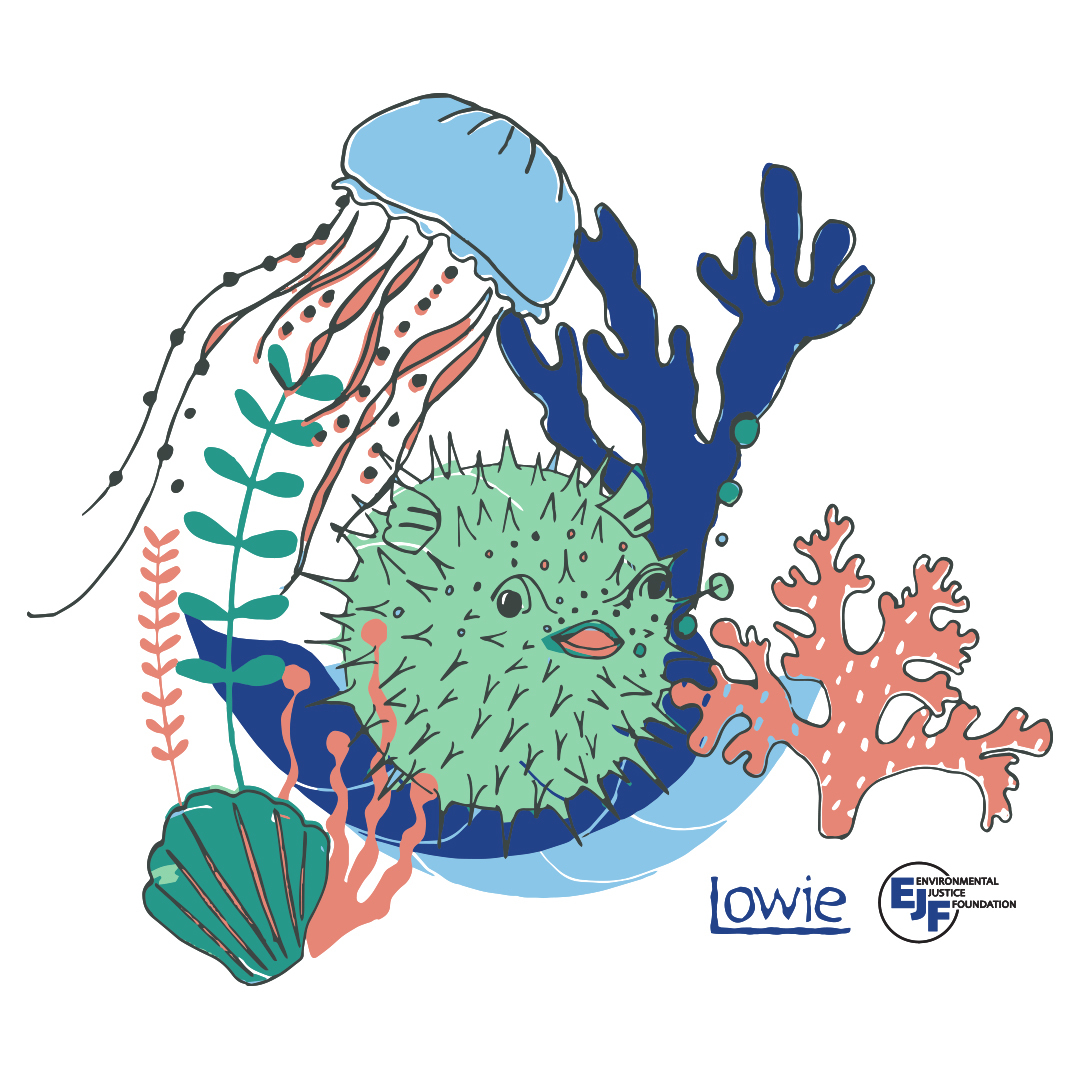 "We have supported EJF for the last 10 years and have a longstanding relationship with this amazing charity, so when the opportunity came up to design a t-shirt to help the Save the Sea cause, we jumped at the chance. I grew up by the sea in a sailing city in Tasmania," says Bronwyn, "I have always been close to nature, and now more than ever it is vital that we protect our oceans and those that work with them."
These underwater worlds are one of the great treasures of our blue planet. We must protect them for the thousands of marine species who inhabit them and for the coastal communities who rely on them. For both people and planet.
Profits from Lowie's T-shirt go directly to EJF's campaigns to prevent illegal fishing and protect marine biodiversity.