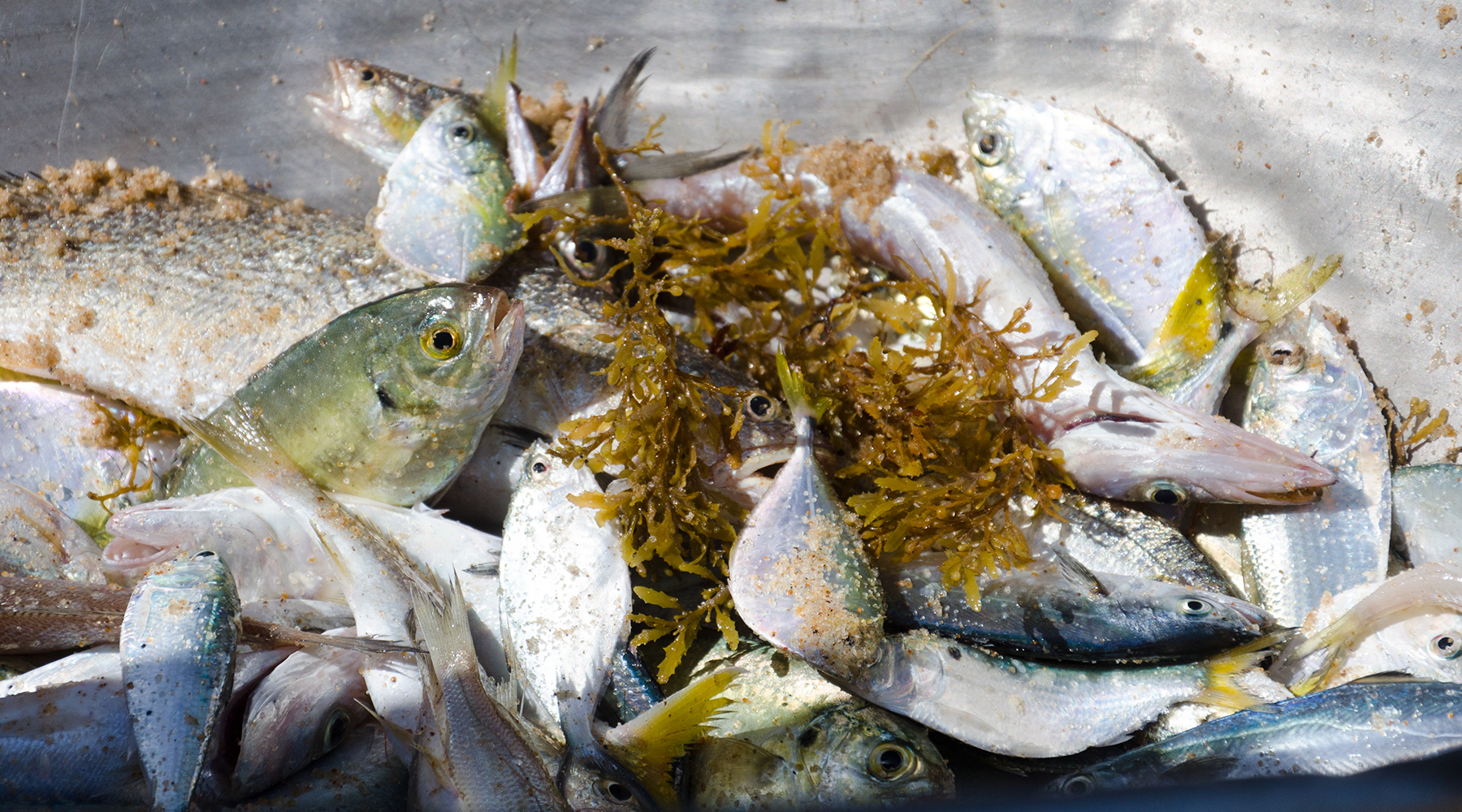 Mar 05, 2020
Subsidising industrial fishing needs to stop - now
Disastrous and wasteful fishing subsidies are wrecking marine wildlife and habitat. We are 100 days away from a critical World Trade Organization announcement aiming to end harmful subsidies before global fish populations are wiped out. An agreement is possible – and necessary. We urge all countries and the WTO to act with the urgency required.
Currently, more than 90% of fish populations are over-fished or fished at maximum capacity. Despite this, governments worldwide continue to give subsidies to fishers to the tune of US$22 billion every year. These subsidies often encourage fishing beyond sustainable levels, degrading the very resources on which these communities depend and jeopardising the future of the industry they set out to support.
This June the WTO will announce its fisheries plan, and this agreement will define whether we can rescue fish populations from the brink of collapse. 109 organizations from around the world, including EJF, are urging world leaders to reach a meaningful agreement to stop these harmful subsidies.
Under the UN's goal to conserve and sustainably use the oceans, the WTO is responsible for prohibiting unsustainable fisheries' subsidies and ensuring that developing and least developed countries have access to the fish populations on which they depend.
The announcement in June is a crucial step towards improving the odds for global fish populations. The final decision must push reductions from the biggest subsidisers immediately, but it is also essential that a binding framework is produced that ensures all countries remove harmful subsidies and work to improve fish populations and ocean health.
The WTO negotiating team must also recognise the people who depend upon fishing for their livelihoods. Governments worldwide need to offer training and support in the transition away from harmful subsidised fishing to an industry that sustains fish populations, marine biodiversity and ecosystem health.
Beyond subsidies, there is so much more that can be achieved by international agreement. EJF is calling for 30% of the world's oceans to be protected spaces, entirely free from fishing, mining and other exploration and extraction, to allow critical fish populations and other wildlife to recover. Currently only 7% of oceans are protected, but researchers have warned that at least 30% must be protected to avoid a mass extinction of marine life.
Ocean governance must also recognise the need for fair resource use. 71% of fish catches from the high seas – the ocean that is outside national jurisdictions – go to just ten rich countries. And ocean injustice goes hand in hand with climate injustice. For every degree Celsius of warming, caused mostly by wealthy industrialised countries, global fisheries catch potential will fall by more than 3 million tonnes. The impacts of this will be worse nearer the equator, where some countries may see their annual catches fall by half. Once again poorer countries will suffer: those more reliant on seafood protein, who have done far less to destabilise the climate and destroy ocean ecosystems.
Our blue planet needs urgent protection, and it is a simple and obvious step to end subsidies driving the rampant destruction of our ocean ecosystems.