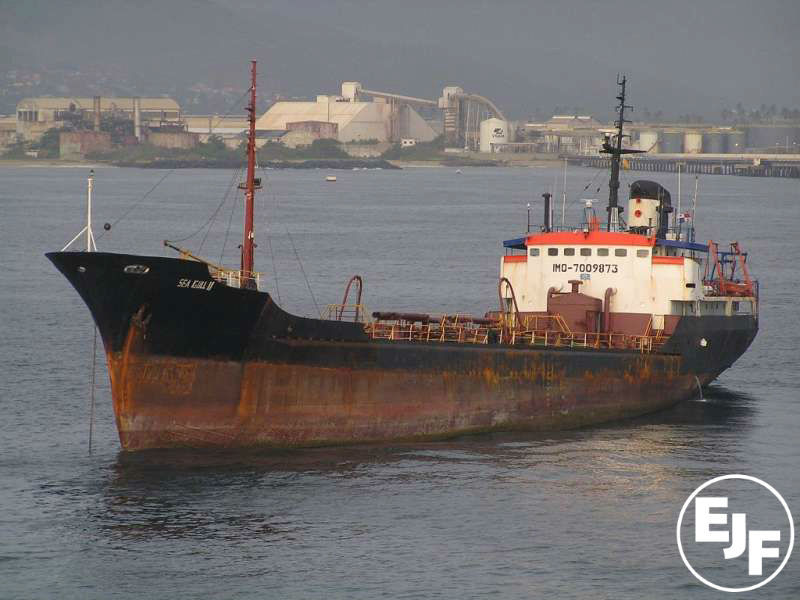 Jun 22, 2018
EU's proposal on fisheries controls: More transparency needed to end illegal fishing says EJF
The European Commission recently published its proposal updating the rules on monitoring and control of fishing activities in EU waters. While the proposal makes promising suggestions for more effective monitoring and control, the Environmental Justice Foundation (EJF) is concerned that the process has been rushed, with insufficient consultation of stakeholders. In particular, strengthening the EU's policies on illegal, unregulated and unreported (IUU) fishing must be a clear priority that could prove extremely valuable in building sustainable, legal and ethical fisheries.

In the global fight against illegal fishing, the EU has been uniquely successful in improving the governance of fisheries in non-EU countries. To reinforce this track record, EJF recommends that the European Fisheries Control Agency (EFCA) – which ensures fisheries rules are applied effectively in the EU – is given greater authority to support the global dimension of the EU's fisheries policy. EFCA should lend its expert knowledge to the Commission's international missions and should assist non-EU countries in their control efforts and for capacity-building.
EJF's Executive Director Steve Trent, says: "The EU is the largest seafood market in the world and it has the most ambitious legislation in place to fight illegal fishing globally. The EU can build on this success and deepen its vital leadership role, by providing its control agency with the mandate and further resources to assist non-EU countries in their efforts to improve monitoring and control measures against illegal fishing."
The Commission's proposal falls short of sufficiently improving enforcement against illegal fishing within EU Member States and building the over-arching transparency necessary to ensure compliance. A case in point is that sanctions against illegal operators would remain hidden from the public eye. This should be reversed to establish much-needed transparency, allowing for a level-playing field for all operators in EU waters.
The exchange of data and the sharing of information on fishing activities is paramount to ensure the EU fleet is the most transparent in the world. EJF therefore proposes that the Commission and EFCA have direct access through an EU-wide digital database to all data collected by member states on fishing and enforcement activities in their waters.
Finally, EJF is concerned that partially opening up the IUU Regulation may lead to weakening rather than reinforcing it.
Trent says, "While EJF strongly supports the proposed adoption of digital systems for catch certificates which accompany imported seafood products into the EU, we note that great care must be taken not to water down any provision of this important law."
EJF urges members of the European Parliament and the Council of the EU alike to make sure the revised Control Regulation is as strong as possible. Along with other organisations, EJF calls on them to:
increase the transparency of seafood caught in EU waters and internationally through a more prominent role for EFCA;
safeguard the EU law combatting IUU fishing;
include the views of civil society in the upcoming legislative process.