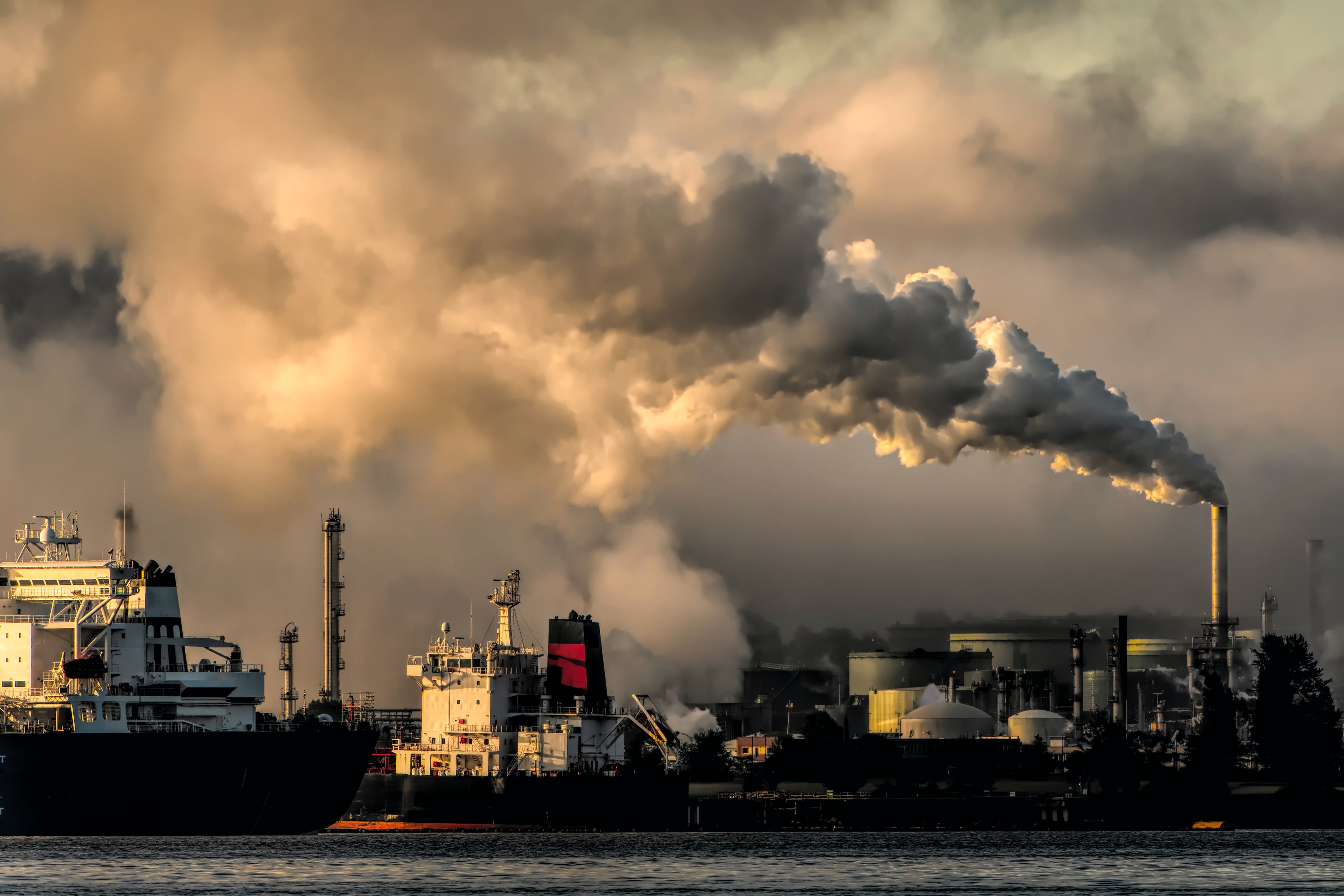 Oct 11, 2021
Taxpayers are funding planetary breakdown: Harmful subsidies must end
Tackling the interlocking triple crises of climate change, biodiversity loss and human rights abuses is fundamental to ensuring a safe, sustainable and just future. So why are we paying to accelerate these crises, and to make ourselves poorer in the long run?
I'm talking about harmful subsidies. Not all subsidies are harmful, but many are. From fisheries, to farming, to fossil fuels, they are an invisible menace forcing us to fight the planetary emergency with one hand tied behind our back.
Fisheries
In fisheries, over 60% of subsidies are harmful, meaning they are spent on increasing fishing capacity when many fish populations are already overexploited or the target of illegal, unregulated and unreported fishing. This has huge consequences for both people and our planet.
In Ghana, for instance, increased fishing by foreign trawlers has led to over half of the people employed in fisheries in Ghana's coastal communities to go without sufficient food in the last year. Even more have seen declines in their income.
There are implications for the global climate too. On the high seas, outside national jurisdictions, fishing vessels are often able to travel much further with subsidies, to areas that would otherwise be economically unviable. In fact, 43.5% of the "blue carbon" – the carbon stored in marine life ­­– that these vessels remove from the ocean comes from these areas. We depend on this very same blue carbon if we hope to bring the climate crisis to an end, and yet we are paying to destroy it.
The World Trade Organisation, under the new leadership of Director-General ​​Ngozi Okonjo-Iweala, is closing in on a deal to end harmful fisheries subsidies, after decades of effort. Doing so would boost human rights around the globe, protect wildlife, and safeguard our planet against the climate crisis.
Farming
Nearly 90% of global farming subsidies are harmful. They fuel climate breakdown, the destruction of nature, and rampant inequality, particularly for smallholder farmers, who are often women. In 2019, US$1 million was spent on farming subsidies every minute globally, with only 1% of that being spent on environmentally beneficial projects.
The biggest subsidies are reserved for the most destructive products, such as beef and milk; the former emits more than twice as much carbon per kilogram of product than any other foodstuff.
Agricultural expansion causes other problems too. Land conflicts are common, with Indigenous peoples and local communities often suffering extreme violence, land grabbing and pesticide poisoning. This also brings the destruction of priceless ecosystems, from the forests of South-East Asia to the Cerrado grasslands of South America, along with associated extinction of wildlife and yet more contributions to global heating.
The European Union is currently developing legislation to keep the products of deforestation off Europe's supermarket shelves. If sufficiently robust, covering enough ecosystems and commodities, this legislation could be a powerful tool for promoting human rights and nature preservation around the globe. It would be even stronger if accompanied by efforts to redirect harmful farming subsidies, at home and abroad, into sustainable agriculture which benefits both people and the planet.
Fossil Fuels
UN Secretary-General Antonio Guterres has said of fossil fuel subsidies that "what we are doing is using taxpayers' money – which means our money – to boost hurricanes, to spread droughts, to melt glaciers, to bleach corals. In one word – to destroy the world."
And we are doing it on a vast scale. G20 governments spent US$584 billion each year between 2017 and 2019 on fossil fuel subsidies, and their support for fossil fuels in the wake of the Covid-19 pandemic, far from a green recovery, is moving in the wrong direction by increasing support. Fossil fuel subsidies outweigh the support given to renewable energy 20 times over.
Whether it's tax breaks for fossil fuel companies or governments paying to clean up the environmental destruction they cause, these subsidies give a tiny handful of companies artificial support to make more money while they further accelerate the climate crisis.
EU officials have rightly identified that these subsidies undermine Europe's ambitions of reaching net zero. The solution is clear and simple: end all public finance for fossil fuels immediately, redirect the power of government spending towards renewables, and deliver the energy transformation we need to avoid the worst impacts of the climate crisis.
Crossroads
We have nine years, according to the IPCC, to make dramatic reductions in our carbon emissions to stand a chance of avoiding the worst impacts of the climate crisis. This crisis is a humanitarian one, wrapped in a cruel injustice where those who did the least to cause it overwhelmingly suffer its greatest and earliest impacts. We cannot afford to continue paying to make the world less safe and more unjust.
Continuing subsidies for planet-destroying industries also locks us into the same economic models we need to leave behind, stranding assets and finance which could otherwise be used to start a surge of good, sustainable, green jobs. Harmful subsidies make no environmental, economic or moral sense. To take on the planetary emergency, and build a safer, more sustainable, fairer world, we must redirect the vast power of public finance for good, turning harmful subsidies into the financial muscle so urgently needed to get us to a real zero carbon economy and restore the natural systems we all ultimately depend upon.
This piece was originally published by EU Reporter and is reposted here with permission.