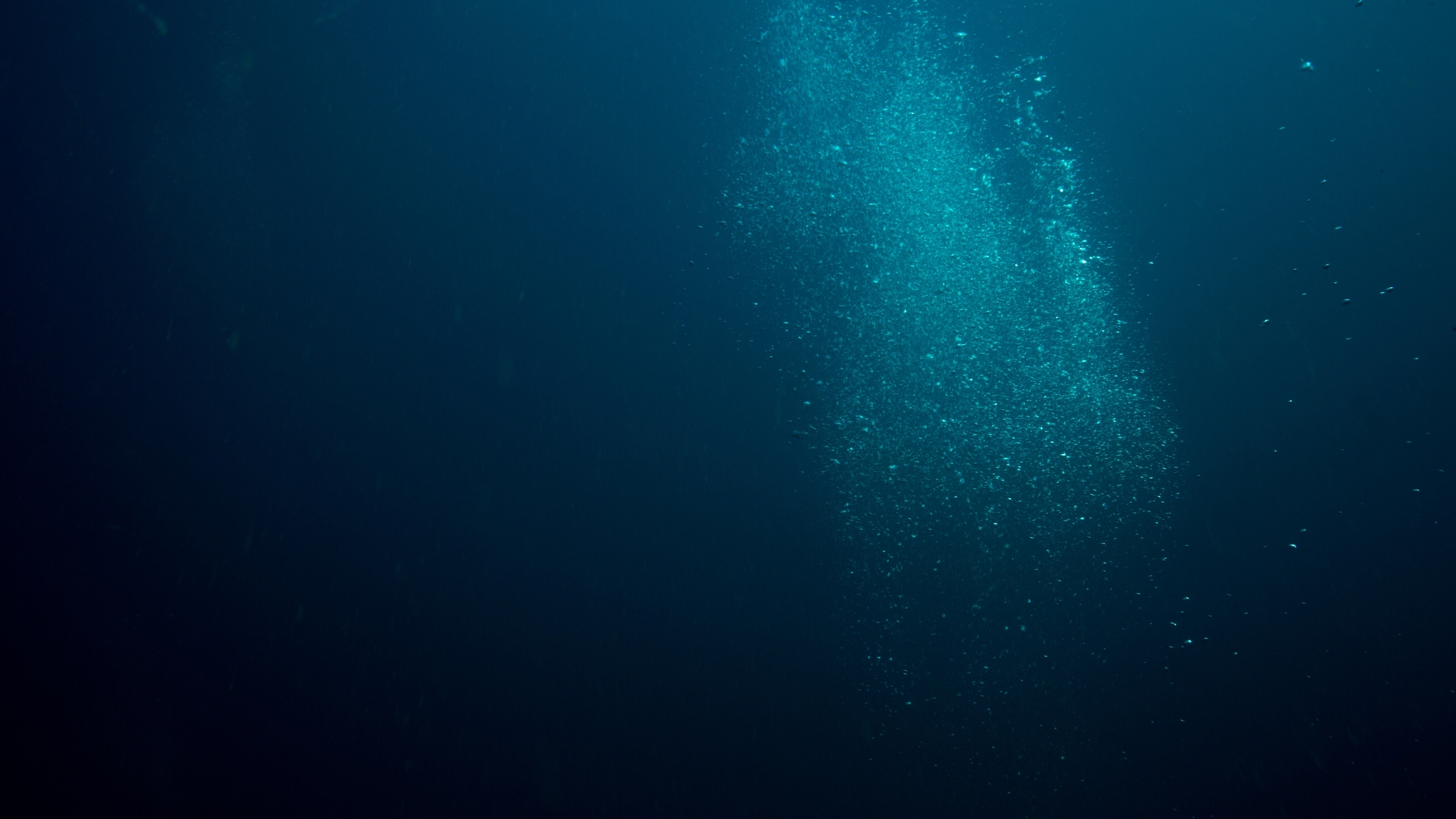 Mar 07, 2023
The rush to mine the deep sea will cause permanent damage to unique, fragile environments and worsen global inequalities: new report
The international seabed is the common heritage of humankind, yet the potential profits from deep-sea mining are set to flow to some of the world's largest economies, and to the shareholders and investors of a handful of private-sector mining companies. Meanwhile, developing states and vulnerable groups will bear the burden of the harm of deep-sea mining, according to a new report from the Environmental Justice Foundation (EJF).
Deep-sea mining has significant implications for environmental justice, and poses an unprecedented threat to fragile deep-sea ecosystems, says the NGO. The report highlights how deep-sea mining would irreparably damage unique, biodiverse ecosystems that have evolved over millennia.
Organisms that live attached to collected minerals or lie in the way of collector vehicles will be crushed and torn out. The communities of wildlife at mining sites could take several decades or centuries to recover if they recover at all, says the report. Despite this, and a serious lack of scientific knowledge about the deep sea, applications for commercial mining may be considered as early as mid-2023. These findings highlight the urgent need for precautionary measures to prevent irreversible environmental harm, says EJF.
Exploration rights are concentrated in the hands of only a few countries, seven of which hold almost two-thirds of the 31 exploration contracts awarded to date: China, Russia, South Korea, France, Germany, India and Japan. China holds exploration rights to the largest area overall, 18% of the total area under exploration contracts to date. Private companies also hold half of the contracts for polymetallic nodule mining exploration – the most prominent commercial target of mining operations.
Through local entities based in Pacific island nations, Canada-based The Metals Company (TMC) now holds exploration rights to 52.5% of the area normally reserved for developing states under the UN Convention on the Law of the Sea (UNCLOS). The most recently approved contract, sponsored by Jamaica, is held by Jamaican-registered corporation Blue Minerals Jamaica Ltd, which is actually a subsidiary of a holding company connected to the Swiss Allseas Group and directed by the same board of directors. Such arrangements fall short of the standards required under UNCLOS and the extent to which developing nations will benefit is unclear, says EJF.
The ISA operates on an incredibly secretive system that is heavily biassed towards deep-sea mining, yet it holds immense power over the future of the ocean, according to the NGO. A fourth of the ISA Council's seats are reserved for states with pro-mining interests, and the ISA would directly benefit from the revenues generated by deep-sea mining operations.
The Legal and Technical Commission (LTC), which is elected by this council, is meeting today. It has near-absolute power to make decisions on mining contracts, yet only around a fifth of current LTC members have a background relevant to the protection of the marine environment. The report also reveals how it misused a pandemic-era 'silence' procedure to authorise an unprecedented mining test by TMC, without informing the Council.
Steve Trent, EJF CEO and Co-Founder said, "Deep-sea mining is an issue of environmental justice. The law of the sea was intended to preserve the ocean for the common good of humankind, particularly developing nations. However, the ISA is failing to uphold this task, allowing private profit to take precedence over the health and well-being of our planet and its people. If we allow deep-sea mining to go ahead, we will dramatically disrupt ocean ecosystems without even knowing the consequences. Today is the start of the LTC's last meeting before mining is set to begin – we cannot miss this golden opportunity to stop the potential devastation."
EJF and Europe Calling will be hosting a webinar on deep-sea mining on March 7th at 5 pm (GMT): You can register for the event here.
ENDS
Notes for editors
Read the report Towards the abyss: how the deep-sea mining rush threatens people and our planet here.
EJF's recommendations for the international community include:
Stop Deep Sea Mining. All efforts should be made by the international community, in particular governments and corporations, to prevent mining operations in the deep sea.

Scale up investment in deep-sea research with a view to protecting our ocean and climate. The international community should support and promote scientific research on the deep-sea environment, including its role in the carbon cycle.

Invest in and implement circular economy solutions. Both governments and industry must stop following the "take, make, waste" economic model, and transition urgently to a circular economy.

Reform the International Seabed Authority (ISA). Transparency and accountability of decision-making at the ISA, including access to information, opportunities for meaningful public participation in the LTC's deliberations and an independent periodic review process to address potential conflicts must take place. However, a broader overhaul of the ISA is also needed.

Ensure the protection of deep-sea biodiversity. Governments must designate at least 30% of the ocean, in line with Target 3 of the Kunming-Montreal Global Biodiversity Framework, as ecologically representative, fully or highly protected marine areas by 2030, and ensure they are monitored and fully enforced.
Circular economy
Despite the environmental, social and economic risks deep-sea mining poses, there are a number of misleading claims that it is needed to supply raw materials for the clean energy transition. Rather than a linear "take, make, waste" economic model, EJF argues for the reduction of the demand for virgin metals, prioritising evolving battery technology and building a circular economy.
Growing opposition
There has been growing opposition to deep-sea mining – governments, parliamentarians, scientists, NGOs and private companies are all calling for a halt to deep-sea mining operations in areas outside of national jurisdiction. Some significant actions have included:
In September 2021, a motion calling for a moratorium on deep-sea mining was adopted with almost unanimous support by the IUCN World Conservation Congress. 81 governments and government agencies from 37 states voted in favour of the motion.

In June 2022, at the United Nations Ocean Conference, the President of Palau launched an alliance calling for a moratorium on deep-sea mining. Fiji, Samoa and the Federated States of Micronesia have since joined the alliance.

French President Emmanuel Macron has called for a ban on the exploitation of deep seabeds, while New Zealand, Germany, Costa Rica, Chile, Spain, Panama and Ecuador have called for a moratorium or precautionary pause on deep-sea mining in international waters.

The European Commission has called for deep-sea mining to be prohibited until the scientific gaps are filled and the marine environment is effectively protected, while the European Parliament has also called on EU member states and the Commission to support a moratorium on deep-sea mining.
Major companies including BMW, Volkswagen and Volvo, Samsung, Philips and Google have signed a business statement supporting a moratorium on deep-seabed mining and have committed not to use metals produced from deep-sea mining until the environmental risks are "comprehensively understood".

Banks and financial institutions have joined calls for a deep-sea mining moratorium, including ABN AMRO, Lloyds Banking Group, Natwest, BBVA Bank, Standard Chartered and The European Investment Bank.
More than 700 marine science and policy experts from over 44 countries have signed a statement recommending a pause in the exploitation of mineral resources until more scientific information is obtained.

Over 400 civil society organisations from across the world have joined a Deep Sea Conservation Coalition initiative calling for a moratorium.
The Environmental Justice Foundation (EJF) exists to protect the natural world and defend our basic human right to a secure environment.

For more information contact:
EJF Press Office
E: media@ejfoundation.org