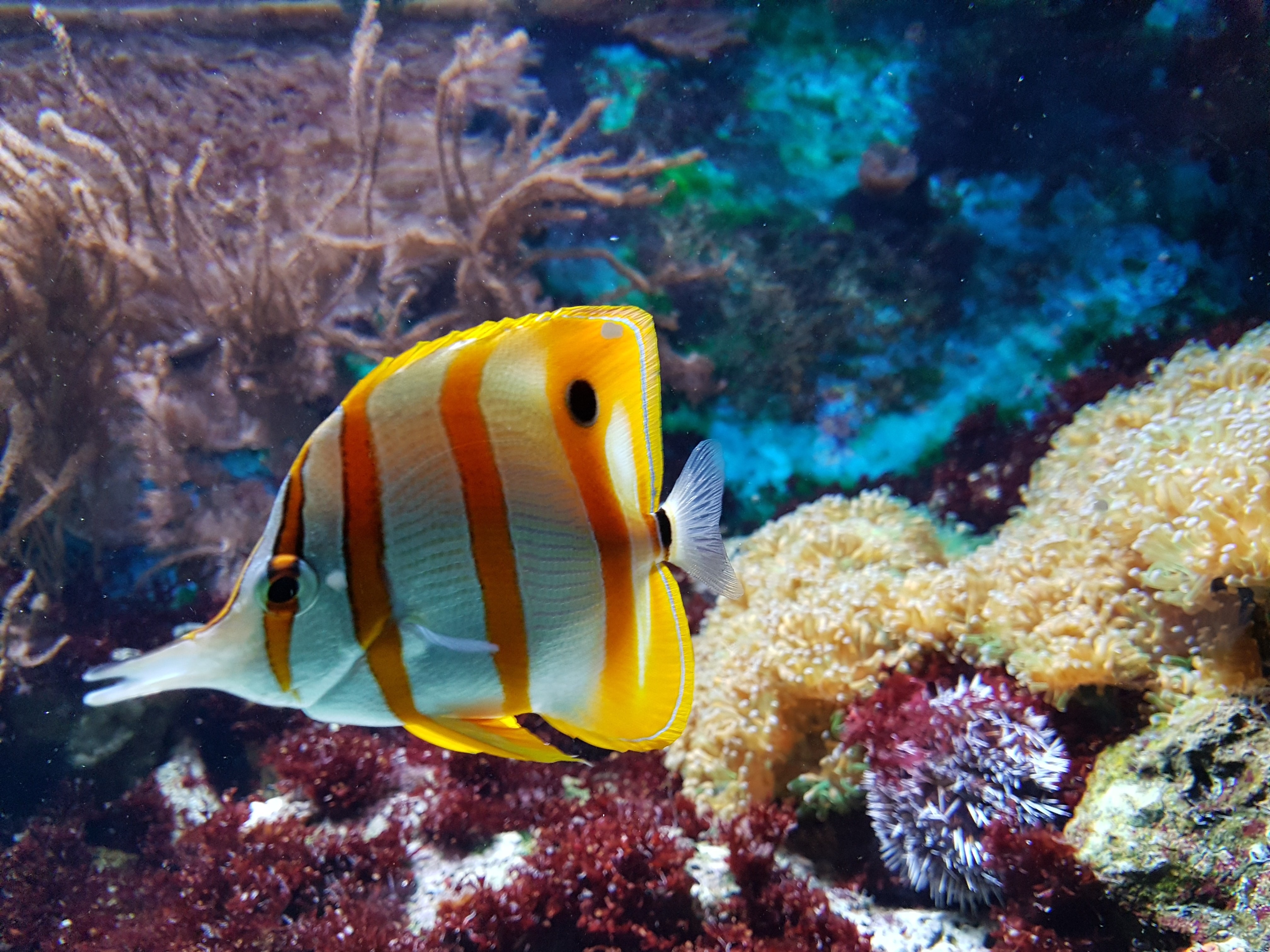 Mar 03, 2020
Working for wildlife
Coral reefs can treat cancer. Mantis shrimp can club prey with the force of a bullet. Sea turtles can navigate thousands of miles of open ocean back to their exact nesting beach. The diversity and wonder of life on earth is breath-taking – and needs to be protected.
This World Wildlife Day marks the 45th anniversary of the 1975 CITES agreement, where governments agreed a wildlife protection framework, and the 2020 theme is 'Sustaining all life on Earth'. Since then, every year we celebrate the wonderful variation of wildlife on our planet, and our efforts to maintain this amazing diversity of life.
But even with these efforts, we are losing the battle for wildlife. Increasingly industrialised fishing and agriculture have wrecked natural ecosystems and decimated species populations, not to mention new poaching methods and new illegal markets. The CITES is a huge milestone, but over the last four decades manmade challenges like ocean acidification, soil degradation and global heating have impacted wildlife numbers more than we could have imagined in 1975.
EJF is working against the tide of extinctions and mass destruction to conserve wildlife and sustain life on earth. Public attention to the crises of climate and wildlife has never been higher, and we are making progress, even though the challenges have never been greater.
We have uncovered the illegal hunting of dolphins aboard Taiwanese vessels. We continue to work with partners in Taiwan, exposing illegal dolphin hunting as they swim in the bow-waves of fishing trawlers. Thanks to continued pressure, Tesco, Co-Op and Sainsburys signed our Charter for Transparency, which is designed to make sure supply chains are free from illegal fishing and human rights abuse.
The Charter will also help prevent the destruction of coral reefs, some of the richest ecosystems on the planet, supporting an estimated quarter of all marine species and rivalling rainforests in terms of diversity of wildlife. Much more effort is needed, however, to combat the climate crisis which is the main factor in coral death. The IPCC estimates that 99% of the world's coral reefs will be lost under 2ºC warming. We are currently on track for 3.2ºC rise.
In Liberia we are working with local communities to end illegal fishing, making sure that fish populations can recover to robust levels. This is crucial to combat poverty and hunger in Liberia, where 80% of the population is dependent on fish for their main source of protein.
Industrial fishing also threatens the existence of sharks and rays, which are essential for healthy ocean ecosystems. In Liberia, we are working with the National Fisheries and Aquaculture Authority to provide training and stewardship initiatives to conserve shark numbers in the area. EJF will provide training services for local communities, providing workshops and a space for community engagement to build capacity as ocean stewards.
EJF runs turtle protection schemes in Liberia and Ghana, training local activist groups (and some ex-poachers!) to scout beaches at nesting time for poachers, ensuring a safe haven for nesting mothers who navigated thousands of miles to make their way back to their hatching beach.
We support these local communities to empower them to protect their environments against global extractive industries that are decimating their wildlife, environment and livelihood.
EJF has been at the forefront of such campaigns for decades – working to protect people and planet – and with your help we will continue to fight for wildlife, for the rights of local communities to protect their lands and waters, and for environmental justice.
SIGN UP FOR OUR EMAILS AND STAY UP TO DATE WITH EJF'S NEWS AND EVENTS
By subscribing to our newsletter, you ensure that you will stay up-to-date with latest news on our work and our campaigns, as well as how you have been part of achieving those goals. We carefully select what goes into our emails so that you will only receive relevant and interesting news about our campaigns. We will let you know when we have exposed a critical environmental issue or uncovered human rights abuses. We will ask you to get involved when your actions can make a difference, and we look forward to inviting you to our events.