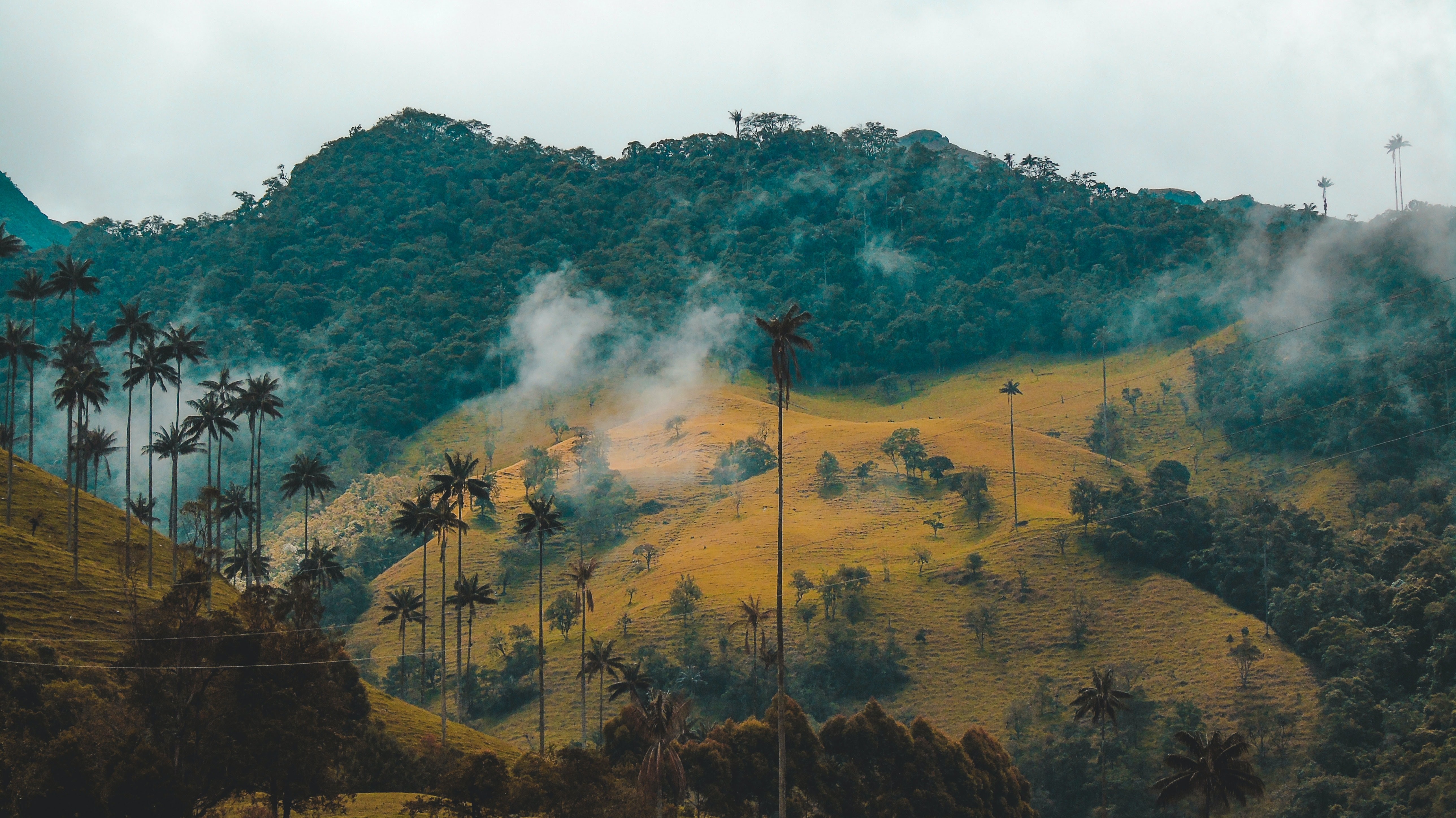 Nov 12, 2020
As Indigenous people protest in Colombia, we must rally with them
Deforestation is an environmental and human rights crisis. Sign this petition now to tell the EU to get deforestation off of your supermarket shelves.
As of early November, two hundred and fifty one activists have been assassinated in Colombia this year alone. This horrifying figure is part of a larger trend of violence against Indigenous and environmental defenders across the world: on average, four have been murdered every week since the Paris Agreement was adopted in December 2015. Indigenous activists in Colombia are speaking out against violence and environmental destruction. Protests began in the capital, Bogota, last month and brought together thousands of leaders from across the country.
We need to listen to them.
Our consumption of beef and soy, and desire for minerals, is directly linked to the deforestation that threatens Indigenous communities and essential ecosystems in Colombia and around the world. We must take action now to halt the violence against people and the planet.

A history of violence
More than 220,000 people were killed and over 5 million displaced during Colombia's five decades of conflict, including hundreds of thousands of indigenous and Afro-Colombians. Peace accords were finally signed in 2016 between the Government of Colombia and the largest rebel group, the Farc. However, hopes for a lasting peace have faded as new armed groups have emerged, clashing violently with the Government, civilians, and other militias in the struggle for power and land.
Indigenous peoples are bearing the brunt of this attack. Colombian community leaders are calling the escalation of violence a genocide.
Violence against indigenous people and the planet
Indigenous peoples make up only 5% of the world's population, but their ancestral lands safeguard 80% of the Earth's terrestrial wildlife. Issues of environmental justice like land tenure, human rights, and protection of ancestral lands from exploitative development have resulted in a global spike in violence against Indigenous people. 2019 was the deadliest year on record for environmental and Indigenous defenders, and Colombia was the deadliest country in the world. 2020 isn't over yet, but murders in Colombia are already four times higher this year.
Supporting Indigenous people and their traditional knowledge is critical in order to save our planet from climate breakdown.
Environmental destruction in Colombia
Forests cover nearly half of Colombia's territory, including 37 million square kilometers of Amazon rainforest. But these vibrant habitats are under attack by the destructive expansion of mines and cattle ranches.
The peace process, which promised an end to decades of conflict and dispossession, has failed to protect Indigenous rights and land ownership and has actually accelerated the destruction of Colombia's forests. Deforestation jumped 44% in the year the peace agreement was signed: the Colombian Amazon alone lost nearly 1.2 million acres of forest between 2016 and 2018.
Under Farc's control, there was some form of environmental 'gunpoint conservation' policy: farmers were obligated to keep portions of their land forested, or risk violent reprisals from the armed group. But with the Farc gone, the Government has failed to fill the power vacuum, facilitating land grabs by large landowners and criminal groups and sparking violent confrontation between Indigenous peoples and those who want to destroy the forest for profit.
A new criminal economy is flourishing in Colombia's forests. Illegal gold exports are now worth more than cocaine, the notorious staple of Colombia's black market. Armed groups, unscrupulous land barons, impoverished family farmers, and displaced communities alike raze forest to rear cattle to feed the ever growing global demand for cheap meat.
Indigenous people are caught in the crossfire as criminal and paramilitary groups fight over access to these majestic ecosystems for exploitation. The Covid-19 pandemic has only accelerated this violent trend and 2020 has been one of the deadliest years to date for Colombia's Indigenous people.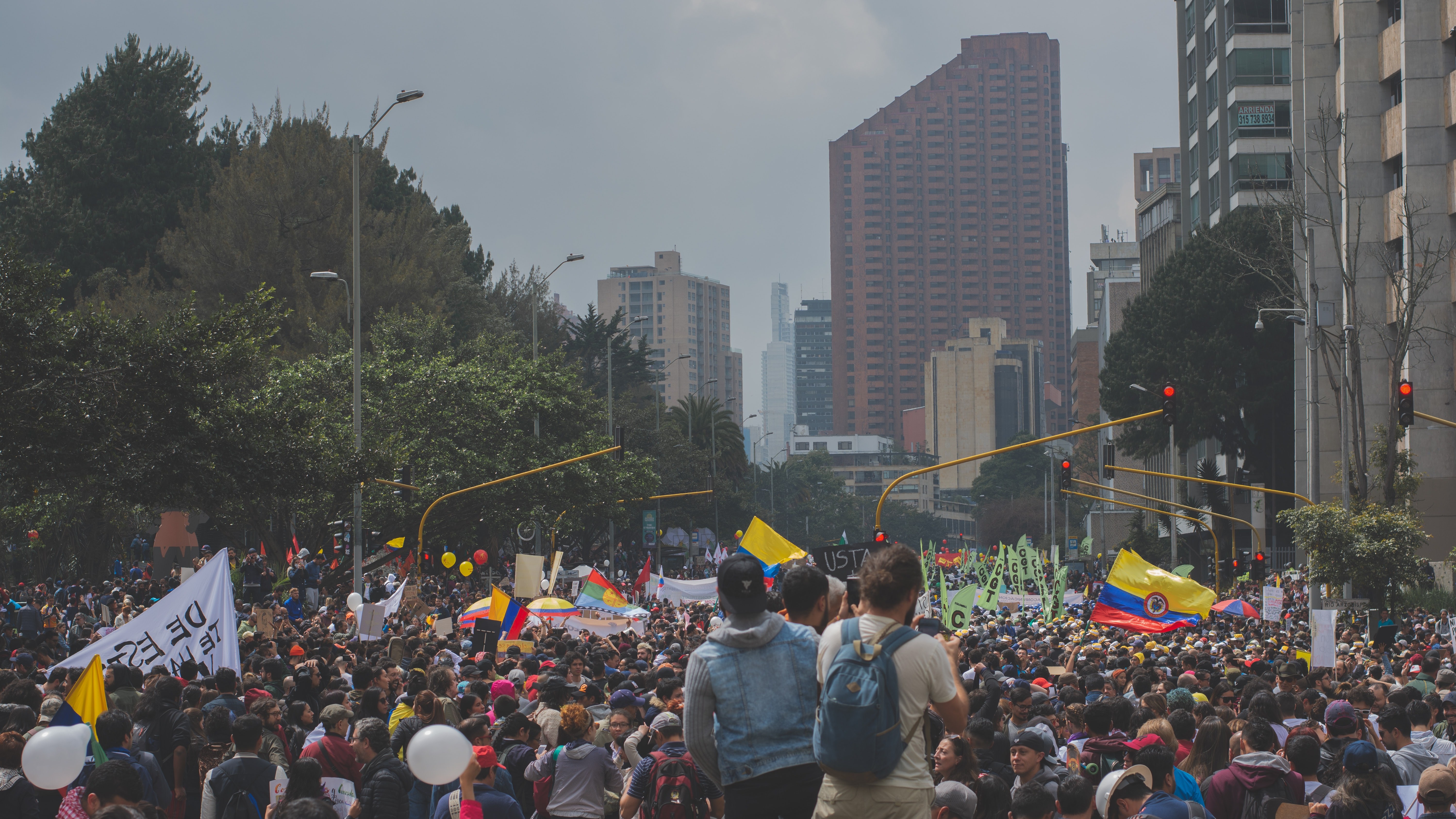 La Minga Indígena fights back

Thousands of Indigenous activists - collectively known as the Minga Indígena - gathered in Bogotá last month, renting colorful buses to travel across the country and demand action from the Government for a more democratic, peaceful, and egalitarian Colombia. 'Minga' means communal work, or the gathering together of strangers around a shared objective in the Indigenous language of Quechua. These protests must mobilise us all to work together to protect our forests and the rights of the people who guard them, to save our shared planet.
"What we are asking for is the care, protection and defense of our Mother Earth, the defense and guarantee for life, human rights, peace and the disassembly of the paramilitarism in Colombia" - Ne'h Wesx Cristina Taquinas Bautista, a Nasa traditional leader, social worker, land defender and Indigenous rights activist. Cristina was murdered in November 2019 along with four Indigenous guard members by a rebel group in tribal territory.
Taking action
The EU is responsible for 10% of global deforestation: the food we eat, the electronics we buy, and the biofuel we burn comes from the destruction of ecosystems and at the expense of Indigenous and marginalized communities. By buying into a system which pits environmental defenders against extractive industries, the murders of Indigenous leaders are on our conscience.
We must take action to stop the destruction of our planet and protect the rights of Indigenous communities in Colombia and across the world––and we must do it quickly.
The EU Commission is currently accepting public input on a new deforestation regulation that could protect our planet's forests and the people who live in them. Sign this petition to add your voice in the public consultation on action to tackle the EU's forest destruction footprint.
Beyond this, the Colombian Government must investigate and bring to justice those who commit violence against Indigenous people, provide support to vulnerable communities, and halt the expansion of destructive extractivism in all its forms.
Finally, governments around the world must also commit to including the voices of Indigenous peoples in a post-covid 'green transition' and consulting them in all decisions that affect them and their ancestral lands. Indigenous traditional knowledge must be at the centre as we navigate our way to a greener and more just world.
A version of this blog was originally published on FairPlanet.